The Malta College of Arts, Science and Technology (MCAST) and MCAST Gateway to Industry (MG2i), the College's commercial arm, launched a new prospectus with over 300 part-time courses ranging from short to accredited courses up to Degree and Master's Degree Programmes.
The courses in the prospectus cover a wide array of competencies and skills and new additions, including courses focusing on specific areas like agriculture, construction, maritime, aviation, and IT.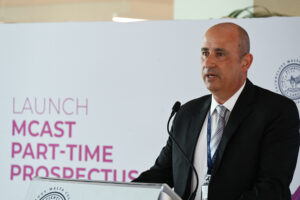 New and bespoke graduate and postgraduate courses in areas directly relevant to Malta's current social, economic, and industrial realities, such as information technology and systems, logistics management, and sports science, are included. MCAST offers flexible learning, from practical sessions to face-to-face lectures and blended learning.
Minister for Education, Sport, Youth, Research and Innovation Clifton Grima said, "It's truly inspiring to see the wide selection of courses helping people to build new skills or even to gain new qualifications or to find a new passion or hobby. There's so much available through this part-time course offer, there is something for everyone. We truly believe that everyone should have the opportunity to succeed through flexible learning, and this is why we need to work on creating a lifelong learning culture."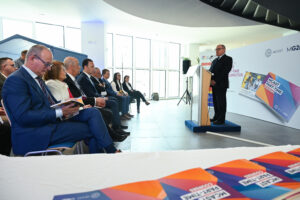 Most of the courses are fully accredited as per the Malta Qualifications Framework. The part-time courses are designed to be attractive and convenient to adults whose work or family commitments make it challenging to follow full-time education but who would still like to acquire skills and qualifications to secure new jobs, seek career advancement, or learn more about subjects that interest them.
MCAST Principal and CEO Professor Joachim James Calleja explained, "At MCAST, we recognise the value of learning and want everyone to fulfil their potential in education, work, and throughout life. We believe that gaining new skills and upskilling benefits the individual and employers. It creates a better economy and also a better society. In December, we launched the 190 full-time courses, but thousands of adults also need part-time, flexible learning opportunities, and this new prospectus addresses such needs."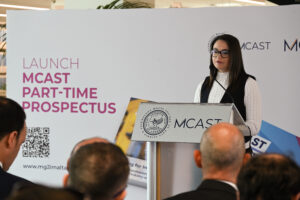 During the launch, MCAST Deputy Principal Stephen Vella said, "With over 300 courses, the MCAST part-time courses prospectus reflects the diversity of pathways our learners can pursue. Our practice-based approach, modern facilities and close partnerships with the industry set us apart from other institutions".
The new prospectus also offers a wide range of hobby courses for people of all ages to commit to lifelong learning. These courses include trades, art and crafts, and professional courses, such as welding, electronics, automotive maintenance, aviation, and construction.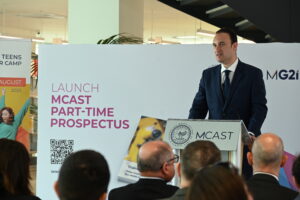 Adults and young learners may apply for these part-time courses to acquire new skills. Interested individuals can view the new part-time courses prospectus via this link: MCAST Gateway to industry.