The Malta College of Arts, Science, and Technology (MCAST), in collaboration with MG2I and the University of Malta (UoM), participated in a space bioscience experiment, launching on a commercial re-supply mission (CRS27) by SpaceX to the International Space Station (ISS)
MCAST academic at the Institute of Engineering and Transport (IET) Dr Leonardo Barilaro joined forces with a research team from the University of Malta and participated in the payload tests for Maleth 3, carried out at the Space Application Services in Belgium.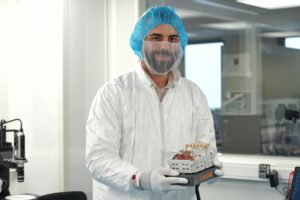 SpaceX Dragon launched and docked successfully in the International Space Station, with Maleth 3 inside. The second important milestone of the mission was completed. Experiments on Maleth 3 are expected to be carried out by Astronauts onboard SpaceX Dragon, proceeding to transferring the payload to the ISS modules.
The team will now await the cube's arrival back to Earth and shipment back to Malta for post-mission analysis of the samples.
This mission sets the tone for more upcoming space projects, which will see the College involve more students in space experiments. In the future, students will have the possibility to link their course of study with real-life aerospace projects.
Dr Barilaro and Professor Joseph Borg from the University of Malta will also be holding a working seminar on campus to provide information on this ground-breaking experiment.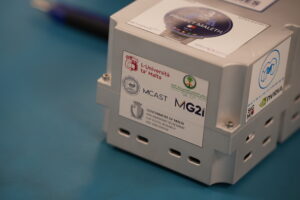 Dr Barilaro, expressed his enthusiasm for the collaboration, stating, "This was an excellent opportunity, for MCAST to participate in cutting-edge scientific research and collaborate with renowned institutions from around the world. Our participation in this project highlights our commitment to innovation and excellence in education and research."
This experimental mission will also help in the expansion of other aerospace research activities at MCAST, which will benefit current and prospective students of the MSc in Aerospace Engineering offered at the College.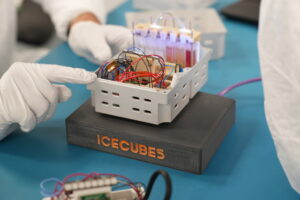 Moreover, current students are already engaging in these types of aerospace activities including, a project related to the repairing of spacecraft in collaboration with SETU in Dublin. There are also ongoing collaborations with CISAS at the University of Padova and INAF.
These collaborations with key local and international industry players are opening more possibilities for students to have direct contact with the real aerospace world both within the industry and academia helping them enrich their experience at MCAST.