The Malta College of Arts, Science, and Technology (MCAST) and Temasek Polytechnic from Singapore signed a collaborative agreement.
Speaking during the event MCAST Principal and CEO Professor Joachim James Calleja said that this "strong collaboration with Temasek Polytechnic will help the College in providing further learning opportunities to both students and staff through educational exchanges".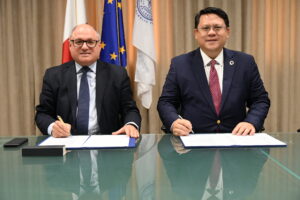 The agreement between the two educational institutions will facilitate student and staff exchanges.
Mr. Tuan Kee AW, Deputy Principal and CEO of Temasek Polytechnic explained how this agreement will help in, "strengthening the relationship between the two educational institutions and creating ways by which both parties could partner together and create enhanced learning experiences for staff and students".