The Malta College of Arts, Science, and Technology (MCAST) has earned the National Equality Mark, a certification given to entities that demonstrate a commitment to fostering an inclusive and welcoming work environment for people of all backgrounds and genders. The College is the first post-secondary educational institution to gain the Equality Mark.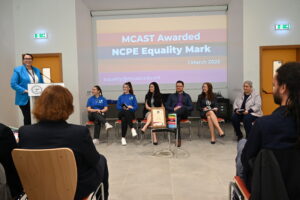 The announcement was made during an activity on 1st March 2023. On the 1st March, every year, the international community celebrates Zero Discrimination Day. Primarily celebrated by the United Nations along with other international organisations, the day intends to raise awareness of the importance of ending all forms of inequality and discrimination.
The College's Equality Committee has been working actively towards this certification awarded by the National Commission for the Promotion of Equality (NCPE), in January 2023, the College received official word that it has succeeded.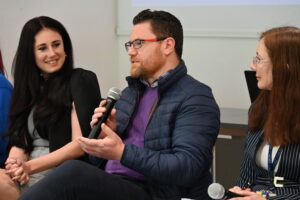 In celebration of this important milestone, MCAST organised a panel discussion with a mix of student and staff representatives from the College community. Speakers discussed the positive effects of encouraging diversity and inclusion at the College as an educational institution and a place of work. Insightful and motivational, the conversation reflected the college's dedication to diversity and inclusion.
Moreover, the College released the first edition of the Inclusive Language guidebook. The goal of this reference document is to encourage open dialogue by raising awareness of the language we use every day. The guide offers helpful suggestions and recommendations for expressing oneself in a manner that is courteous and welcoming to all.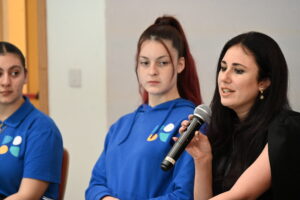 MCAST Principal and CEO Professor Joachim James Calleja, said, "This achievement exemplifies our ongoing efforts to foster an inclusive and welcoming work environment for all individuals. Diversity is a source of strength, and we know that creating a welcoming atmosphere for all our students and employees is crucial to our college's long-term success. We are delighted to contribute to a growing movement that values diversity and welcomes new members."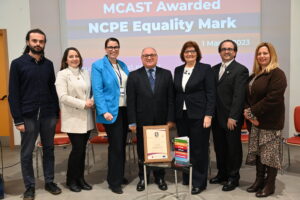 Equality Commissioner Renee Laiviera congratulated the College on its proactive approach and emphasised the importance of creating a safe and empowering space for all on campus.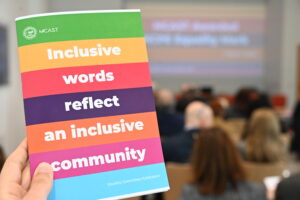 The Equality Mark certification that MCAST has earned demonstrates the institution's dedication to these values. MCAST is honoured to receive this recognition and is committed to furthering its efforts to spread these ideals in the workplace and beyond.