Ms Gloria Gangte, High Commissioner of India to Malta visited the Malta College of Arts, Science, and Technology (MCAST) to celebrate India's National Day of Science in an event organised in collaboration with the High Commission of India.
During the event at the College's MCAST Resource Centre (MRC) to provide information on the International Year of Millets, Ms Gangte highlighted the importance of this food and how this correlates with scientific endeavors.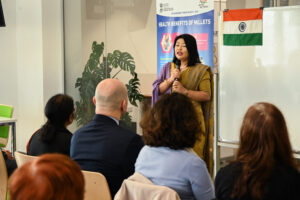 Ms Gangte said that it is important to, "try and see how science can help us solve problems that humans face, and this how we are looking to correlate science with the consumption of millets".
Millets are an extremely nutritious grain that provides a wide array of health benefits. India is the top producer of these diverse grains. This was highlighted during a presentation by Second Secretary Mr Aniruddha Das.
Ms Doreen Micallef Deputy Director at MCAST's Institute of Applied Sciences explained how, "millets help in reducing cardiovascular diseases, and cancers". Moreover, millets are also planet friendly since they can be cultivated using a zero carbon footprint, low water consumption, and a good energy footprint.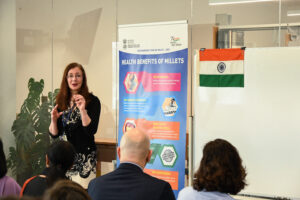 Mr Malcolm Borg Deputy Director at the College's Centre for Agriculture, Aquatics and Animal Sciences (CAAAS) explained how the "millet is a symbol of what agriculture should look like and what it is trying to replace", he explained that the millet, "is highly compatible with local agricultural and local farmers should consider cultivating this grain".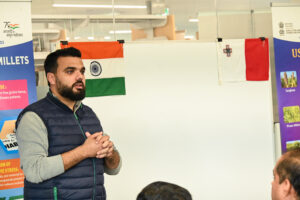 After the event, MCAST students and staff were able to tour an exhibition showcasing different varieties of millets and taste these nutritious grains.