The Malta College of Arts, Science and Technology (MCAST) has joined a consortium of Universities to create the first Dual Study European University Alliance focusing on work-based learning and co-funded by the European Union ERASMUS+ programme.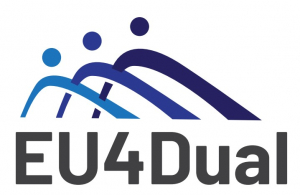 The EU4Dual European University, a Centre of Excellence on Dual Education, will bring together academia and industry to collaborate in offering higher education programmes with a strong element of work-based learning.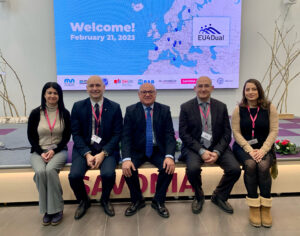 Speaking after the launch of this initiative, MCAST Principal and CEO Professor Joachim James Calleja said, "It is a privilege for us to be working with nine higher education institutions to ensure a top-quality education. This alliance shares a vision of new and flexible learning pathways. Through this collaboration will be offering two joint master programmes and one dual doctorate programme. We are determined to keep offering mobility opportunities to staff and students."
The EU4DUAL European University Alliance brings together nine European multi-disciplinary universities or universities of applied sciences from Austria, Croatia, Finland, France, Germany, Hungary, Poland, Spain and Malta.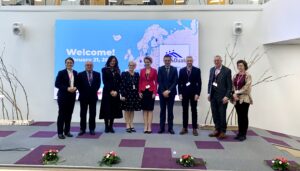 The project also includes over 35 industry partners from each participating country that want to promote innovative learning and the availability of future talent. MCAST has established a strong network of industry partners, some of whom will participate in this initiative. The three major challenges that the alliance will focus on include the future of work, the green economy and healthy living.
The objectives of the Alliance for the next four years are to:
Establish a cooperation mechanism to collaborate across borders on teaching, research and industry outreach around major societal challenges.
Launch a joint micro-credential portal, offering continuing career development and new skills created by our industry partners linked to our challenges and us.
Launch an ecosystem of joint research projects at micro, meso and macro-level supporting the development of societal challenges.
Create an unparalleled transnational work-based learning programme with strong support from local and global businesses.
The European Dual Studies University (EU4DUAL) alliance received received €14.4 million euro. MCAST will receive € 1,035,212 euro in funding from the European Universities Initiative while the total funding including in-kind contribution by MCAST is €1,365,239 euro.
The kick-off event of the Alliance was held this week at the Microkatu Campus of Savonia University of Applied Sciences in Kuopio, Finland.