The Malta College of Arts, Science, and Technology (MCAST) held the opening launch of the 4th edition of its annual Research and Innovation EXPO 2022.
This two-day event recognises research endeavors, in a variety of disciplines, conducted under 29 research themes across  the six College Institutes and Centres. Over 80 participants registered for this yearly event showcasing the College's growing research community.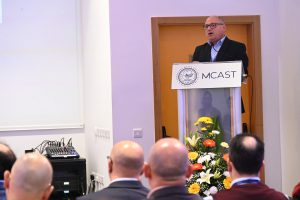 During the two-day EXPO, a selection of internal research, as well as externally-funded projects under a variety of schemes, are being demonstrated. The research at MCAST is carried out in the ambiance of true-to-life vocational education with the aim of contributing to the wider society.
Speaking during the event opening MCAST Principal and CEO Professor Joachim James Calleja explained how the College has raised the bar on both internal and external research collaborations and explained how "over the past the 3 years there were more than 30 new approved externally-funded R&I projects under 14 different schemes rendered at MCAST, with an average of 85 lecturers doing research at MCAST every academic year."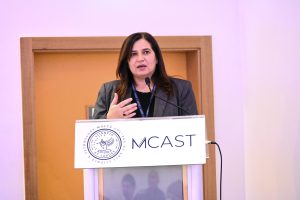 During the EXPO, Institute Directors, and other Centre leaders participated in a panel discussion about possible steps that could enhance inter-institute and industrial collaboration and innovation.
MCAST Deputy Principal Dr Tatjana Chircop said, "through the Applied Research and Innovation Centre, the College has radically strengthened its research agenda and capacity building by establishing new post-graduate programmes, including a doctoral programme."
Acting Director for Research and Innovation, Dr Lorna Bonnici West spoke about the importance of communicating research results through such events as well as through the publication of the MCAST Journal of Applied Research and Practice.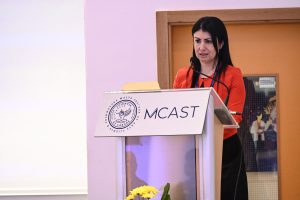 The Expo demonstrates how MCAST aims to become a hub where research and innovation are prioritised to empower academics with new knowledge and skills for the benefit of all MCAST students. The event is being held at the MCAST Resource Centre inaugurated at the beginning of the year and which has a new two-storey library and various learning spaces.