Mr William Dimech, a senior lecturer at the Institute of Engineering and Transport (IET) within the Malta College of Arts, Science, and Technology (MCAST) has had his engineering research project nominated for the Engineering Excellence Awards 2022.
The nominated engineering project namely, 'Design and Implementation of a Solar Powered Programmable Electronic Charge Controller for Supercapacitor-based Energy Storage Technology and Power Backup Management System', has taken Mr Dimech two years of research and work to complete.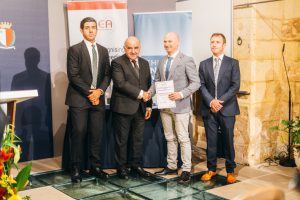 The project which was part of Mr Dimech's Research Masters' with MCAST, centers around the development of a sustainable system to charge supercapacitors from solar panels. The supercapacitors will eventually replace the chemical batteries used in weather stations that are remotely located.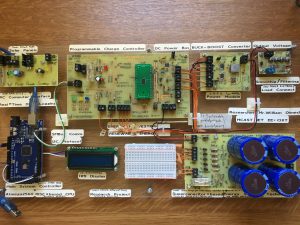 Through such an experience, MCAST academic Mr William Dimech shall gain the opportunity to further his knowledge about solar panels, charge controllers, and new technology for energy storage. Academically, the research project will be presenting an opportunity for further study by trying to find more applications to the system created.
Mr Dimech looks forward to participating and collaborating with other MCAST academics and educational institutions on more research projects.