The Malta College of Arts, Science, and Technology (MCAST) hosted around 90 career guidance teachers, and professionals from state, church, and independent schools for a seminar titled, 'Your Route to Success', following the College's new prospectus launch.
During the seminar career guidance teachers were presented with the new MCAST prospectus, and a presentation on how College students gain the skills and competencies required to equip them with the right workplace attitude was delivered. Moreover, panel discussions and a meeting with the institute directors to update all career guidance practitioners with the latest information about MCAST's course offer 2023-24 were held.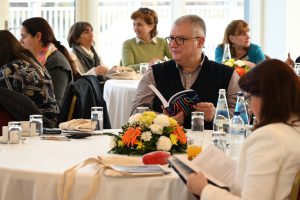 MCAST Principal and CEO Professor Joachim James Calleja said that the "role of career guidance is crucial in helping students understand the connections between education and work", he stressed that, "the College works in tandem with the industry and strives to deliver industry relevant courses in all areas of study, to all students".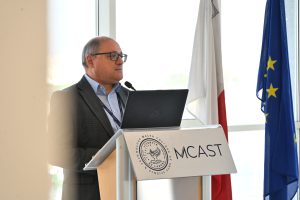 During the seminar college alumni and current students shared the stories of their learning experience, emphasising the relevance of courses to the world of employment and the importance of apprenticeships in securing successful careers.
MCAST announced nine new courses that will be offered from October 2023, reflecting industry skills needs namely, the Diploma in Early Years, the Higher Diploma in Transportation and Logistics Management, the Bachelor in Conservation, the Bachelor in Digital Games Development, the Master of Science in Applied Environmental Science (General), the Master of Science in Environmental and Water Resource Management, the Master of Science in Environmental Resource Management, the Master of Science in Urban Environmental Science Management, and the Master in Conservation.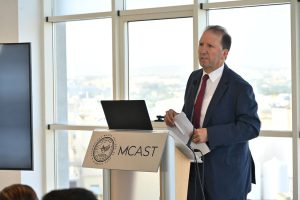 You can view MCAST's new prospectus 2023 by clicking here.