Students following courses at the Malta College of Arts, Science, and Technology (MCAST) won the IEEE Region 8 Robot Championships 2022, organised by Dr Conrad Attard, Chair of IEEE Region 8  Professional and Educational Activities and the IEEE Malta Section.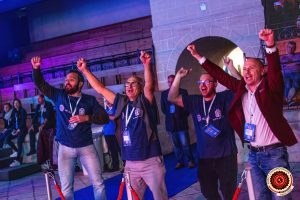 Jean-Paul Bonavia, Gabriel Giordmaina, and Zack Farrugia, who are currently reading for a Bachelor of Engineering in Electronics and Control Engineering within the Institute of Engineering and Transport (IET), designed, built, programmed and implemented  a robot named 'Alpha Beetle' based on the competition rules and game challenges. Overall the competition offered stiff competition to MCAST from other Educational bodies hailing from various Higher Education institutions and Universities from Dubai, Cyprus, Russia, Tunisia and Malta. Besides MCAST, Malta also participated through the University of Malta. The activity offered reciprocal learning opportunities to all participants and excellent networking for roboteers. MCAST won four out of eight top prizes and the overall award, placing first among all competitors.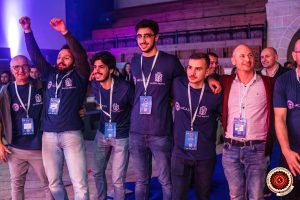 The Roboteers' entry 'Alpha Beetle' also won awards for the best design, best-looking robot and branding (Judges' Choice), best pushing power and best effective add-on.
The event aimed to promote science, technology, engineering, and maths (STEM) among members of IEEE and focused on STEM communication, entrepreneurship, creativity, problem-solving, and teamwork.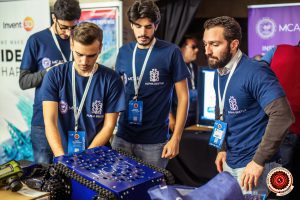 During the championship, the MCAST team set up a large area with various STEM activities for everyone to participate in. The College aims to encourage students to explore and contribute to project-based international learning activities by participating in such competitions. These activities will help them bolster in-demand skills like networking, teamwork, and problem-solving, which will help them become skilled industry professionals in the future.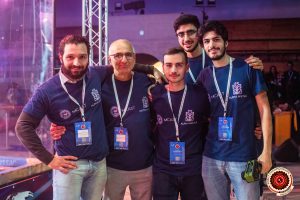 Sponsors that supported MCAST's robot include MG2I, JACAP Limited, Invent 3D, IEEE Malta Section, and Delta Steel.