The Malta College for Arts, Science, and Technology (MCAST) and ST Microelectronics jointly held an award ceremony at the College's Main Campus in Paola.
MCAST students following engineering courses within the College's Institute of Engineering and Transport (IET) were presented with awards for their brilliant achievements within this sector. The awards were presented by MCAST Principal and CEO Professor Joachim James Calleja and Dr Laurent Filipozzi, General Manager, ST Microelectronics.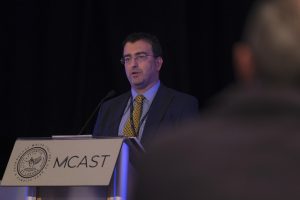 Professor Calleja expressed his pride and satisfaction in witnessing MCAST students being recognised for their efforts by top industry players. Professor Calleja said, "We are proud of each and everyone of you as we continue to prepare tomorrow's industry leaders. This recognition by a key industry player like ST Microelectronics shows the relevance of our teaching and learning to the world of work."
MCAST students, following the Bachelor of Engineering (Hons) in Electronics and Control Engineering, Gaetan Said and Samuel Bugeja placed first and second in their respective categories.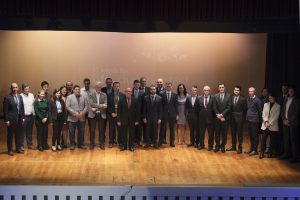 Moreover, Kieran Desira, Luke Scerri, Jonathan Attard, and Jonathan Philip Magri following Bachelor (Hons) Degree courses in Mechanical Engineering at the College received awards for their commitment and achievements within the mechanical engineering arena.
Speaking at the award ceremony IET Director Ing Stephen Sammut said, "The feedback we get from industry about our students and alumni is very positive. We are determined to keep growing as a hub for innovator and a centre of excellence in engineering."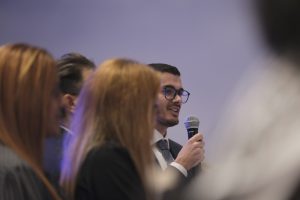 The 2022/23 student intake period proved to be a huge success for the Institute of Engineering and Transport, with a record number of applications from prospective students, received to follow engineering courses at the College.