The Malta College for Arts, Science, and Technology (MCAST) has inaugurated two new laboratories at the Institute of Engineering and Transport's Department of Mechanical Engineering.
This 80 thousand euro investment by MCAST will enable its students to perform didactic experiments and research in the fields of engineering mechanics, statics, dynamics, kinematics, and, vibration analysis.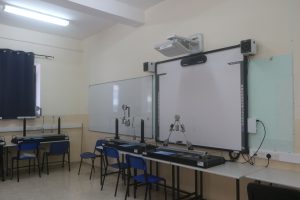 All the equipment in these laboratories is manufactured in Germany and employs the latest state-of-the-art technology. Lab apparatus also comes complete with electronic data acquisition and evaluation modules together with connectivity capability for e-learning courses. A special feature of this equipment is the detailed accompanying courseware provided. These manuals detail not only the function of the apparatus but also the underlying theory and setups for each experiment.
MCAST Principal and CEO, Professor Joachim James Calleja, officially inaugurated these two laboratories during MCAST's Open Day. "I am extremely proud of the sterling work being carried out at the Institute of Engineering and Transport to further enhance the learning experience of our students. These new laboratories offer increased capabilities for Engineering testing and analysis, allowing for more advanced test platforms that are tailored to fit the demands of our curricula," explained Professor Calleja.
MCAST Director for the Institute of Engineering and Transport Mr Stephen Sammut said that "ultimately, this investment will lead to a better understanding of the subject matter by our students. Our goal is to continue to invest in and provide the highest-quality education to students and teaching facilities to our lecturers."
MCAST's Mechanical Engineering Department is looking forward to welcoming its various student cohorts next October and positively surprising them with this brand new avant-garde range of equipment. You can view courses offered at the Institute via this link.