The Malta College for Arts, Science, and Technology (MCAST) held an event with the theme 'Exploring the 21st Century Key Competences in the Industry'.
This was the first of a number of events which are planned for the near future. More than 20 representatives from different sectors attended this event. Feedback regarding the key competences and skills required for students to be competitive and successful in the workplace was gathered during this event.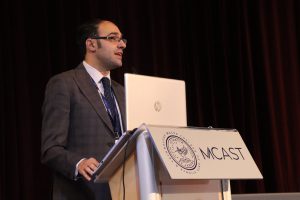 The representatives from the industry stated that although technical subjects are very important to ensure that the individual is job competent, soft skills are also very important and everyone should have access to them. Different topics were discussed, such as the ability to work in a team, together with having the necessary self-confidence and autonomy to take wise decisions within the workplace.
Director for Education and Training Programmes and Learning Support, Mr Ramon Mangion, and Deputy Director, Mr Duncan Vella, showed how each key competency offered by the College is important and beneficial for each student. The importance of contextualisation in the teaching of these competencies was highlighted.  The different key skills subject coordinators highlighted salient points related to how MCAST approaches the teaching of these subjects and their relevance to vocational programmes.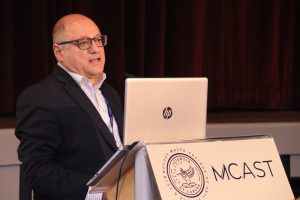 In his message, MCAST Principal and CEO Professor Joachim James Calleja, thanked the participants and underlined the importance of the fruitful cooperation that the industry has with MCAST which enables it to have a greater and more tangible presence. Prof Calleja encouraged industry partners to continue helping the College by taking on more students for apprenticeships to enable MCAST to adapt and build the competences required for the world of work.