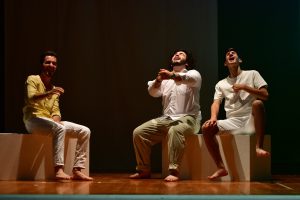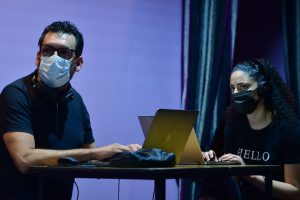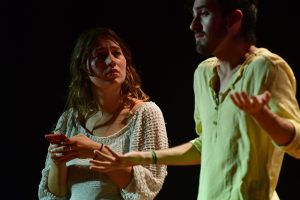 The B.A. in Performing Arts first-year students will be presenting their end of year performance Love and Information by Caryl Churchill on 12 and 13 June at the MCAST Main Campus Hall in Paola.
Love and Information is Caryl Churchill's dramatic take on the broad spectrum of contemporary human relationships. Churchill recreates daily interactions in various physical and digital habitats, in which characters negotiate what they know and how. In this production, the students for MCAST's Institute for the Creative Arts render the complexity of Churchill's non-linear script by using different media to portray the variety of spaces in which we love, live and learn.
Seats are free of charge but limited to 50 per night. Booking is on a first-come, first-served basis and can be made for bubbles of maximum 4 people. Seating will be assigned respecting social distancing.
To book, send an email to events@mcast.edu.mt, including the title of the production in the email Subject field. Please specify the date you wish to attend and the names, emails, and contact numbers of the people you are booking for contact tracing in the email body.
Venue: MCAST Main Campus Hall, Paola
Dates: 12 & 13 June
Time: 19:30 – doors open at 18:45 and close at 19:25 (necessary for pandemic protocol audience management)