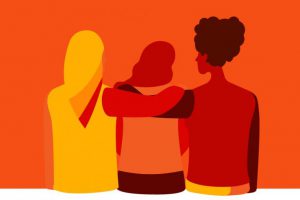 The Malta College for Arts, Science and Technology (MCAST) is participating in 16 Days of Activism campaign against gender-based violence, the human rights campaign supported by the United Nations.
The Institute of Community Services (ICS) in collaboration with the Commission on Gender-based Violence and Domestic Violence is leading this initiative through several social media messages demonstrating solidarity in eliminating all forms of violence. The Commission's  chosen theme for this year is Mhux kull dar toffri kenn – Ħajja aħjar tibda minnek (Not every home is a haven – Reach out for the life you deserve. ICS lecturers and social work professionals have come together to take a strong stand and send out messages to the community to fight physical, verbal and emotional violence, both online and offline.
MCAST is committed to championing this cause and to ensuring a zero-tolerance to violence within its community. Earlier this year a memorandum of understanding was signed with the the Commission on Gender-based Violence and Domestic Violence ensuring ongoing collaboration. The partnership is based on objectives that focus on the relationship between education and the social care sector.
This year's campaign with the title Orange the World calls for the prevention and elimination of violence against women and girls. It runs from today Wednesday 25 November (International Day against Violence against Women) to Thursday 10 December (International Human Rights Day).