Students Affairs including Inclusive Education Unit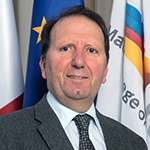 Mr John Bartolo
Director

Mr John Bartolo started his teaching career in 1984 and taught the Maltese language, religious knowledge and life skills at various state schools. In 2001 he occupied the role of Career Guidance and Counsellor at the Malta College of Arts Science and Technology, MCAST. He was appointed MCAST Director of Student Support Services where he introduced a variety of new services for MCAST students.  He was also a project leader for the ESF 3.102 Inclusion for Employment where the curricula of levels 1, 2 and 3 were written and resources procured for the delivery of such curricula. Presently he is Director of Student Outreach Services and is reading for his Doctorate in Education with specific interest on the inclusion of refugees and asylum seekers in vocational educational programmes.
 +35623987134
  john.bartolo@mcast.edu.mt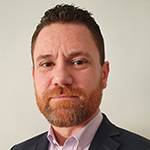 Mr.Joseph Zammit
Deputy Director of Learning Support and Inclusion
Joseph Zammit holds a degree in Psychology and Philosophy coupled with a Post Graduate Certificate in Education focusing in Personal and Social Education. In addition to other inclusion, education and support training, he also earned an Executive Master's degree in business administration from the University of Malta.
His primary responsibility is the provision of support in the Inclusive Education domain on a college-wide basis. He currently leads the Inclusive Education Unit which supports learners with particular needs and disabilities in making their learning experiences increasingly accessible, thereby enhancing training and employment prospects. Since 2009 he has also coordinated courses, delivered training, mentored students and worked on projects in the Inclusive Education sector. The transition from teaching to management fostered in him a wider appreciation of the various factors at play in the educational experience of learners with particular needs or disabilities. His past voluntary experience in youth work continues to shape his daily work, particularly by maintaining the student at the centre of his operations.
 +35623987127
  Joseph.zammit@mcast.edu.mt