updated 14/09/2023
The MCAST CSR initiative encourages personal development among students while having a positive impact on the local community. The students enhance their educational experience through a diverse range of opportunities provided by MCAST in collaboration with all interested NGOs.
Testimonials of students carrying out the community work are being uploaded on this webpage.
Students can share their experience by filling out an online form. Click here.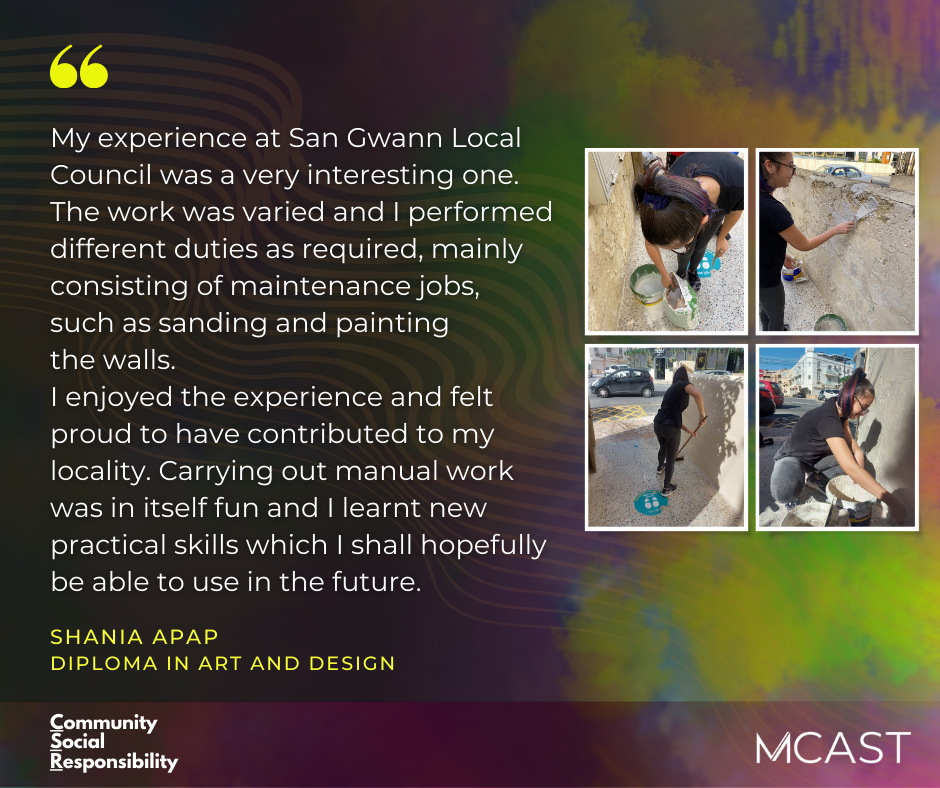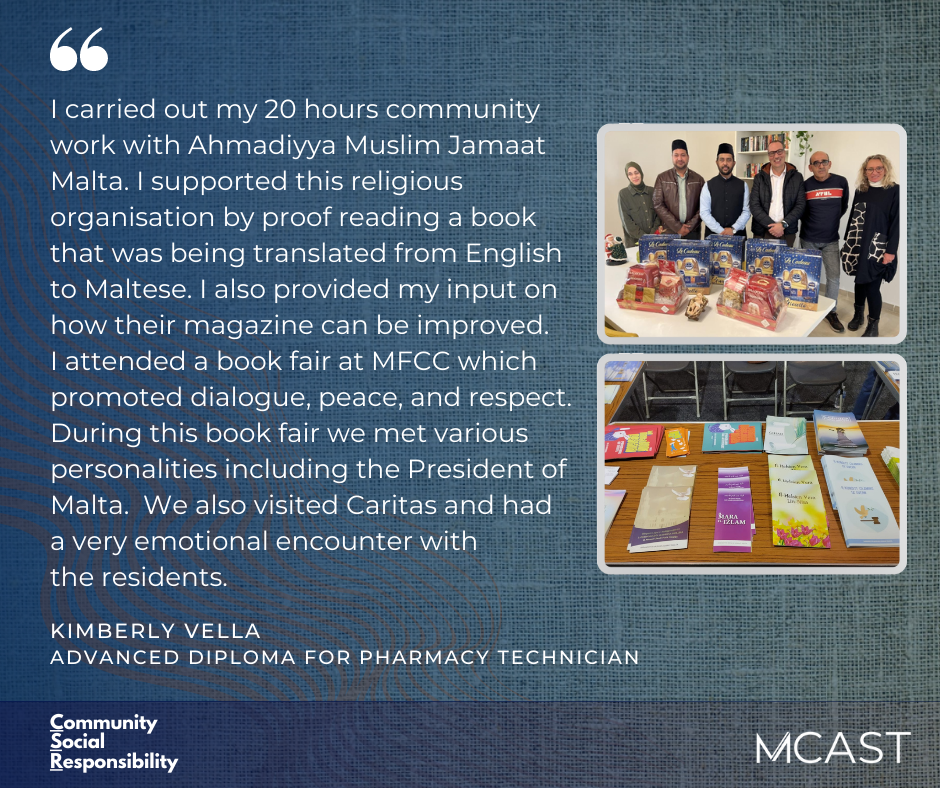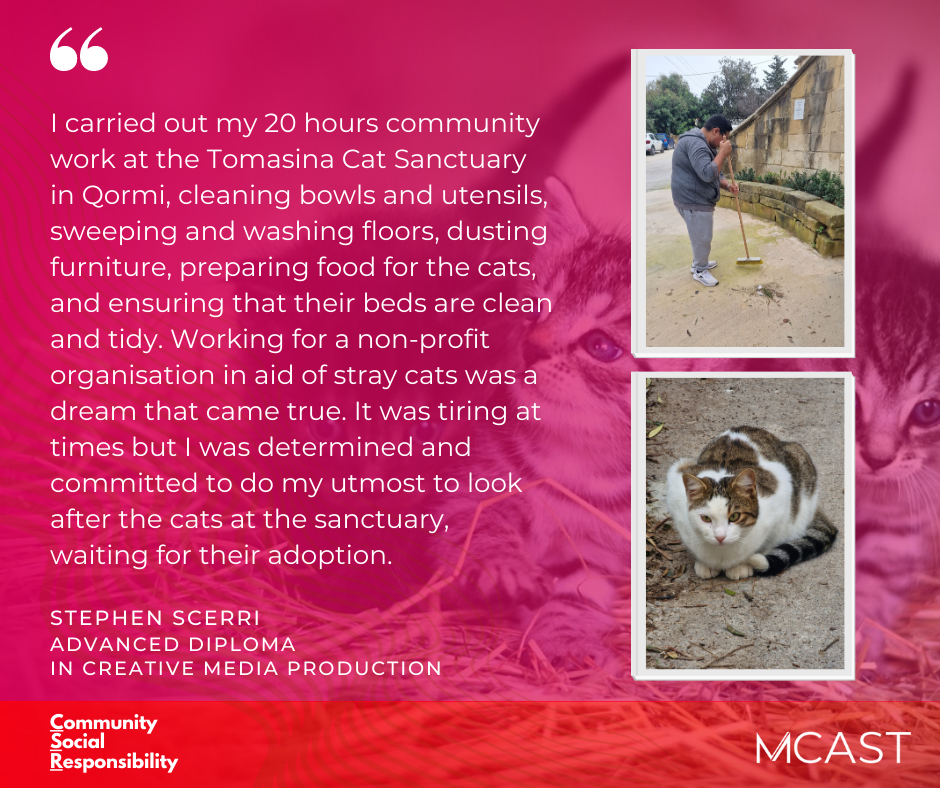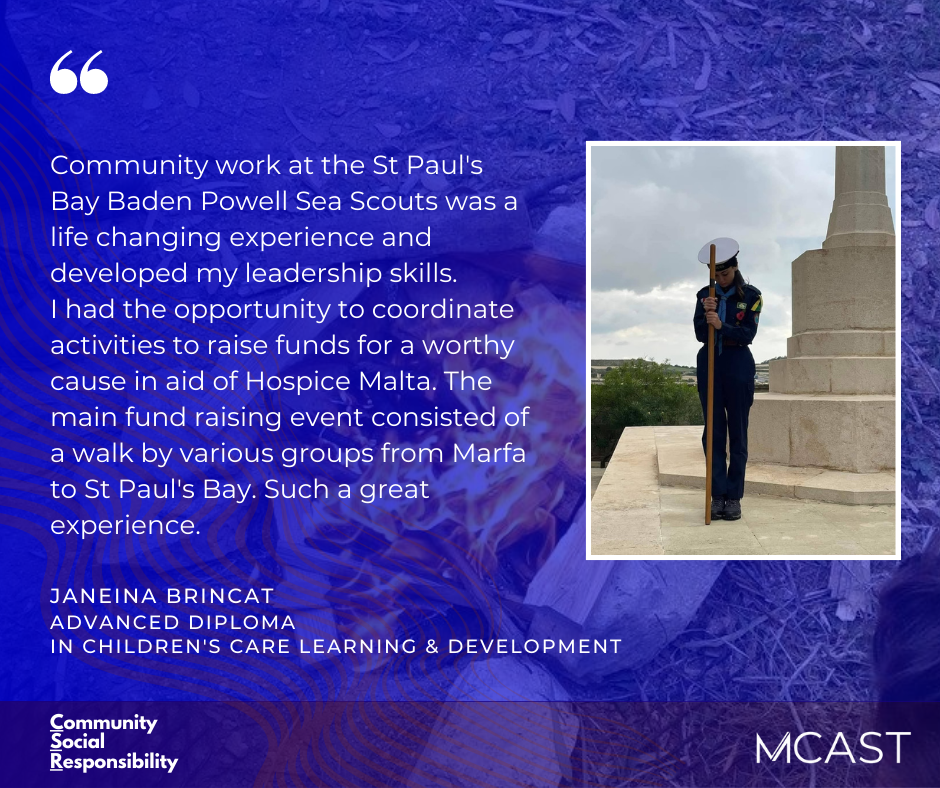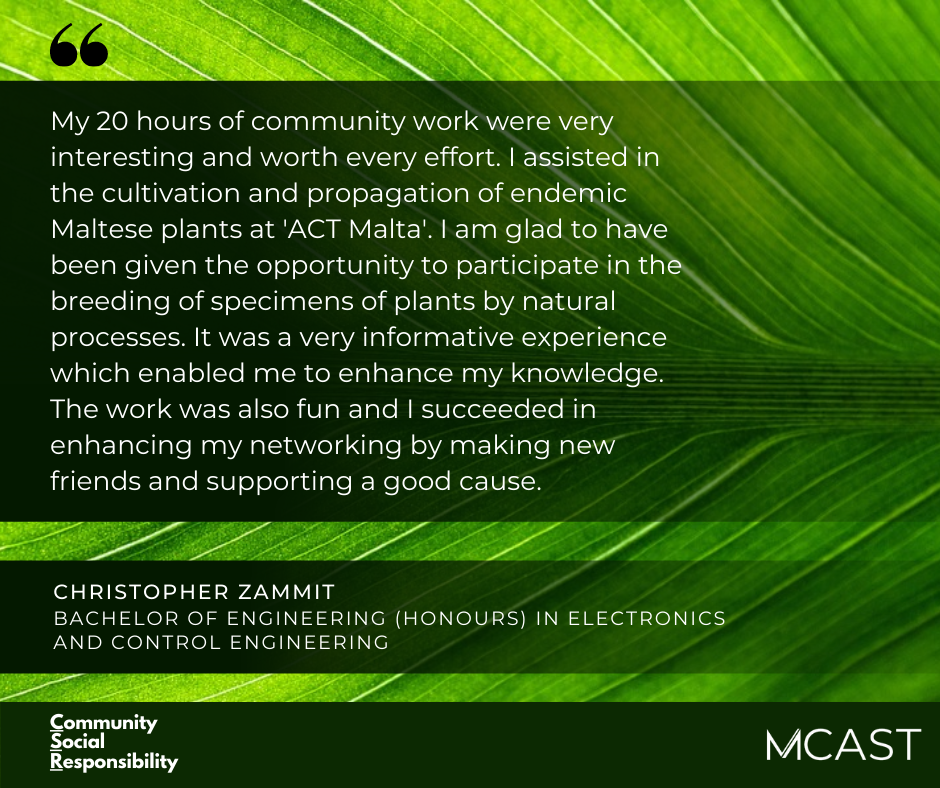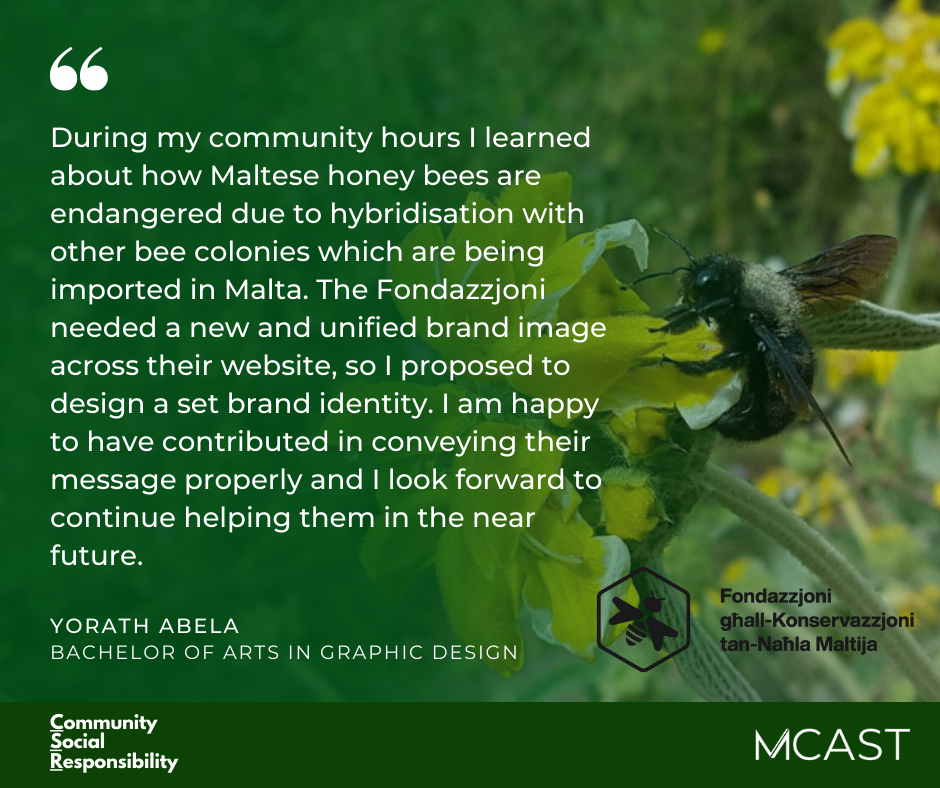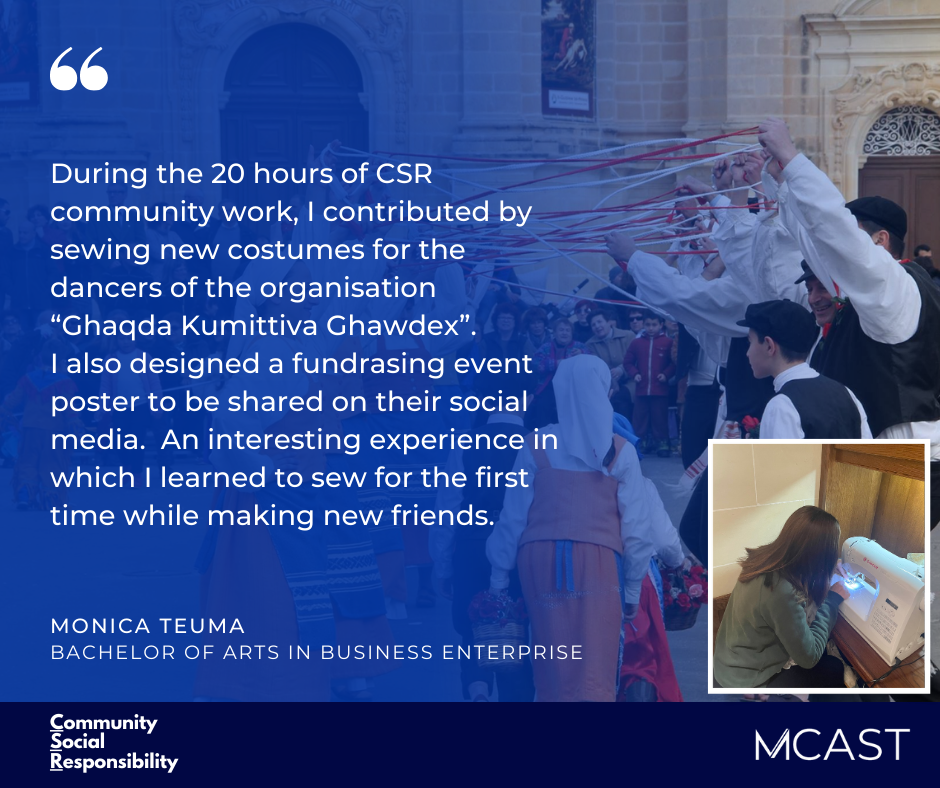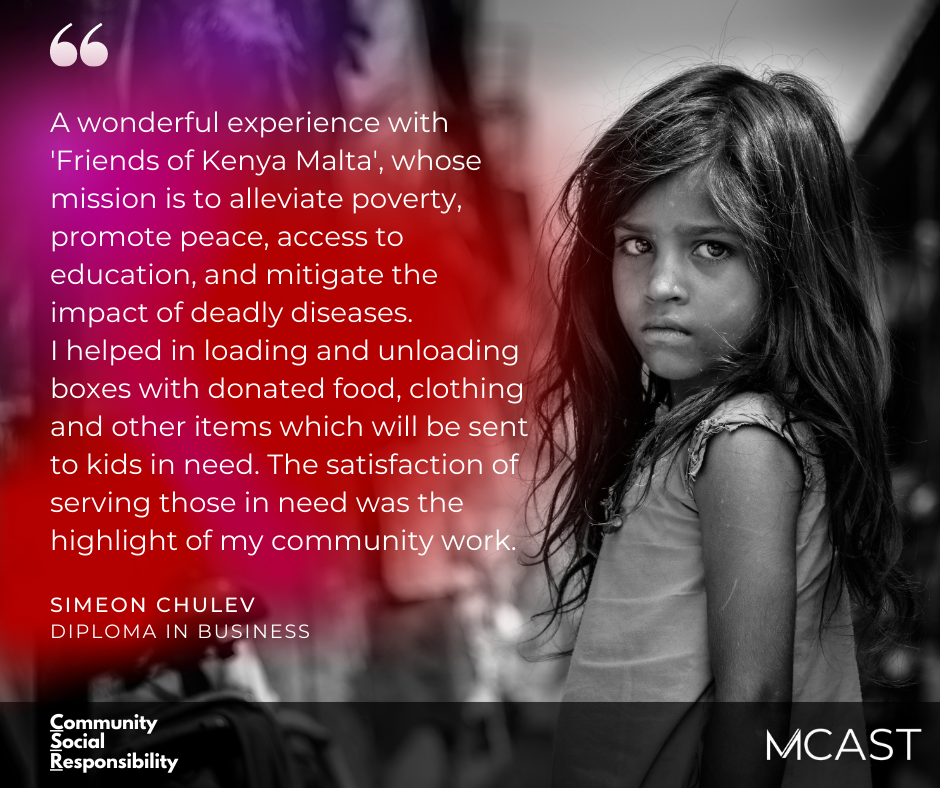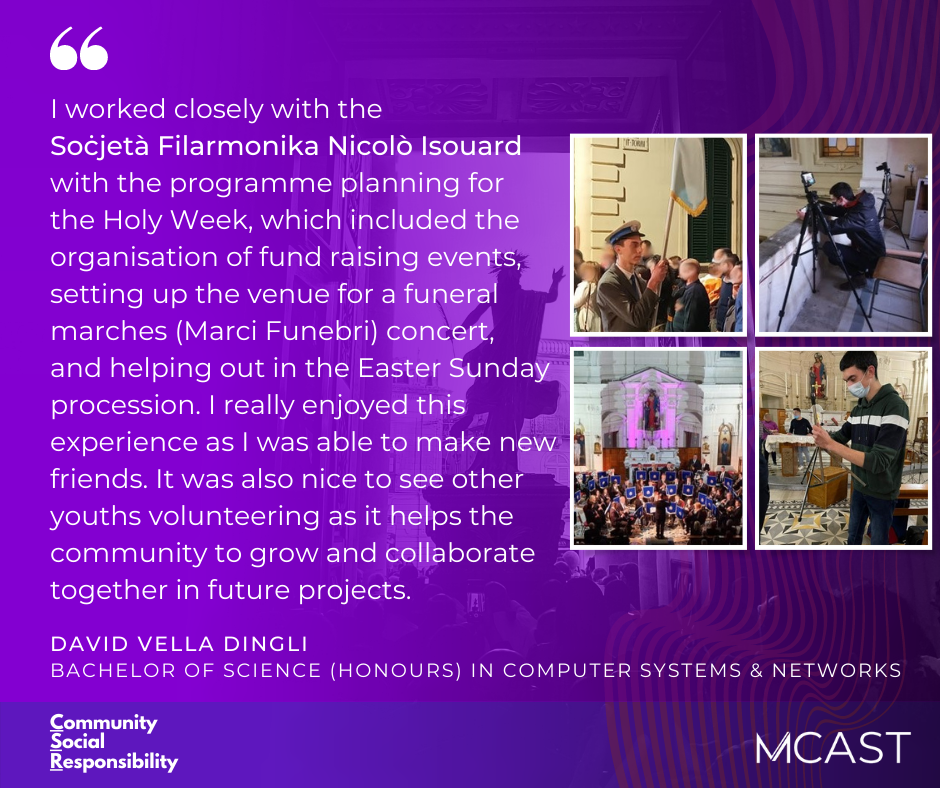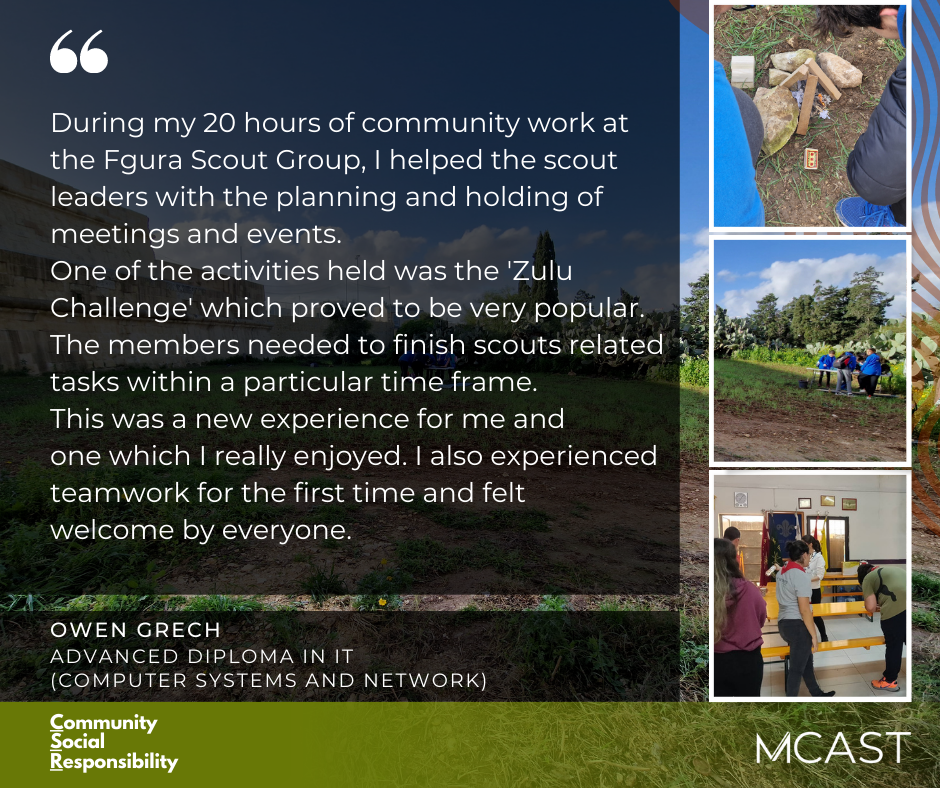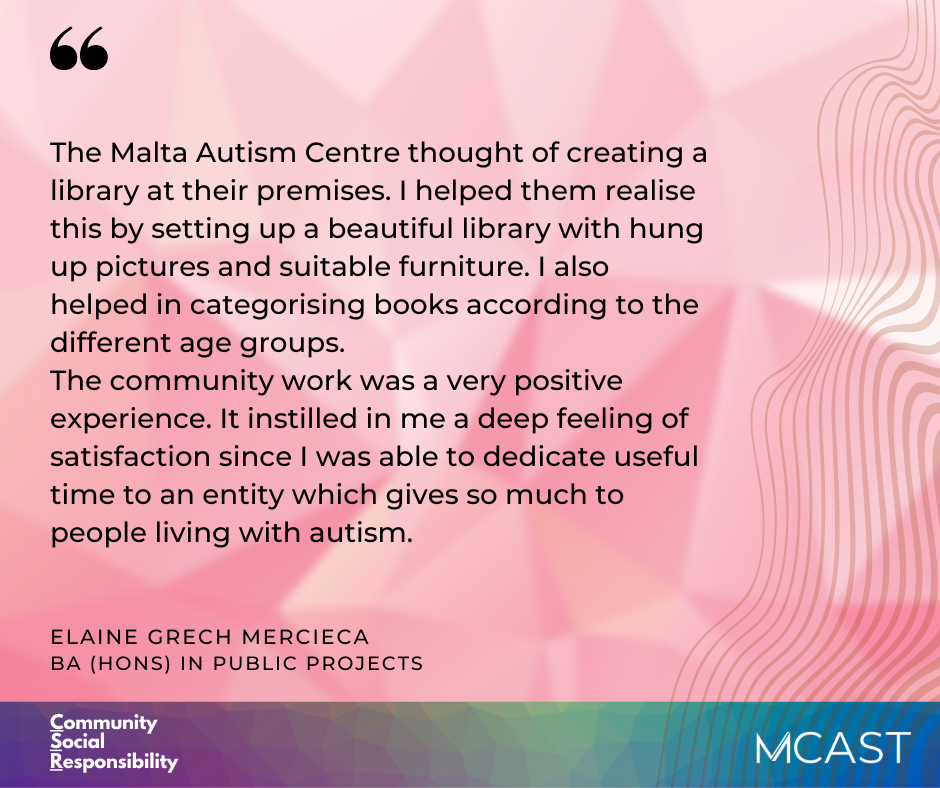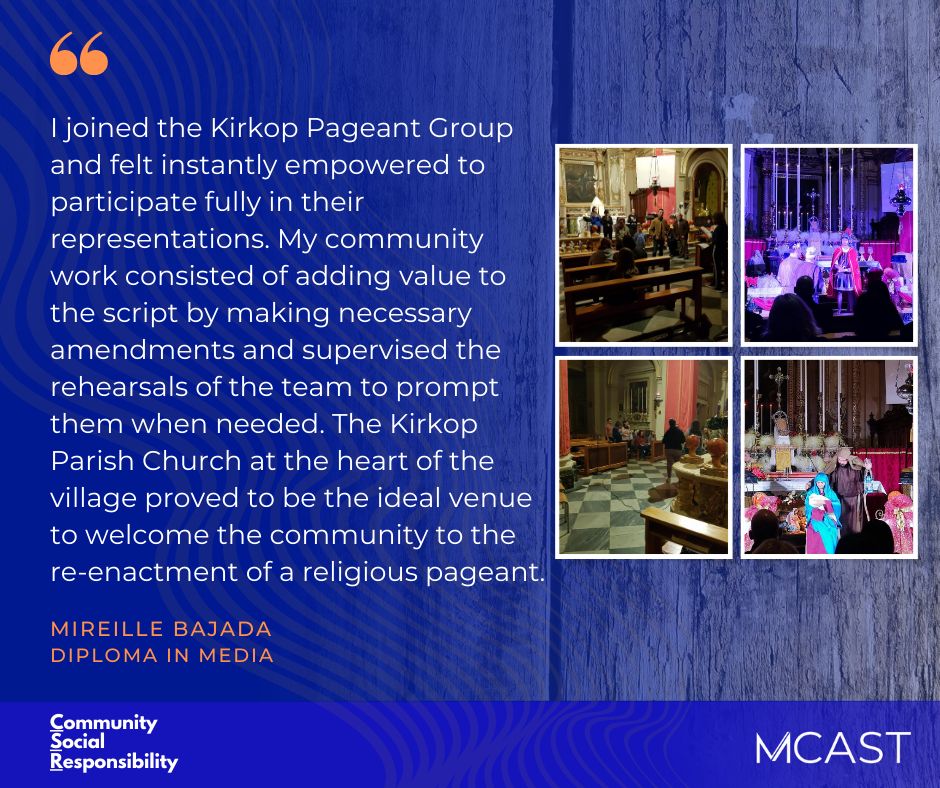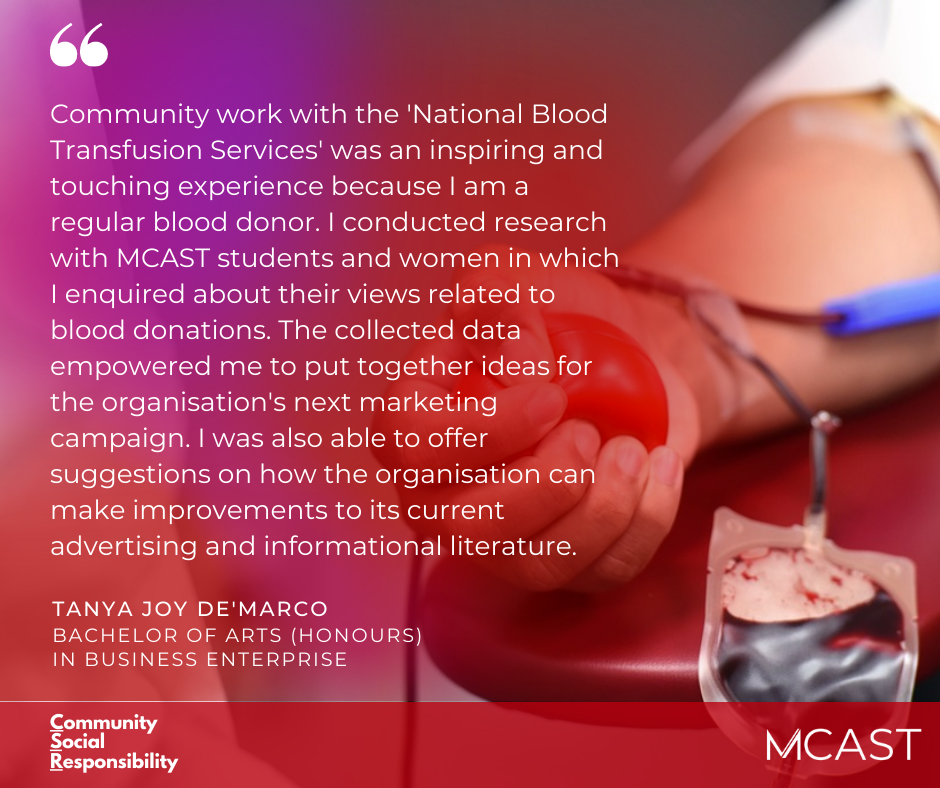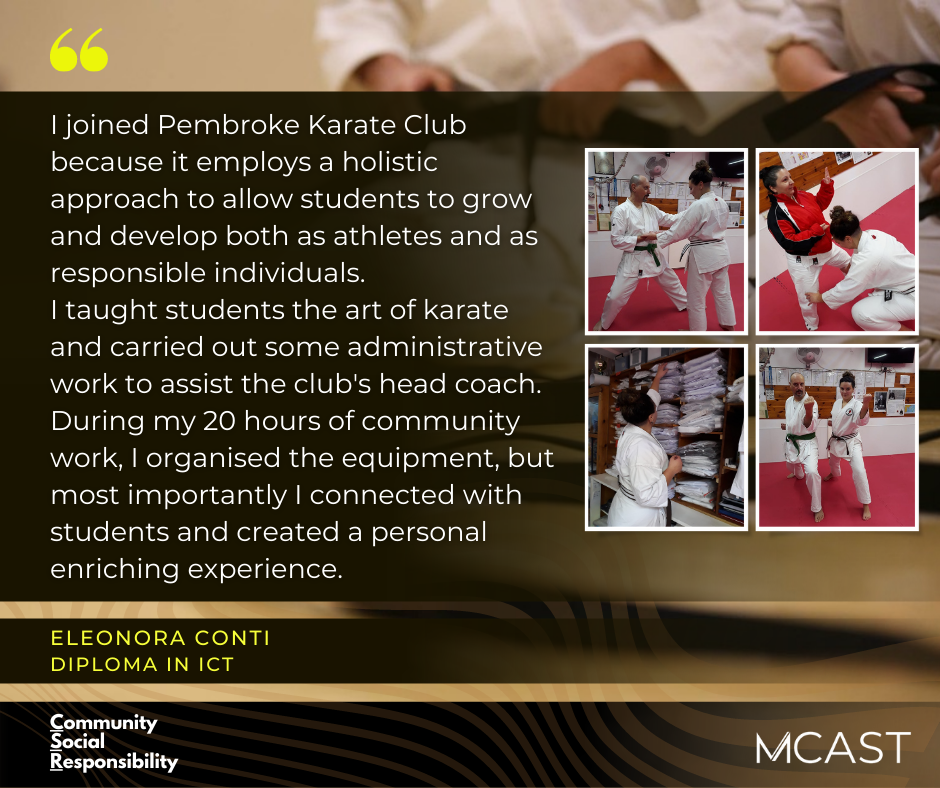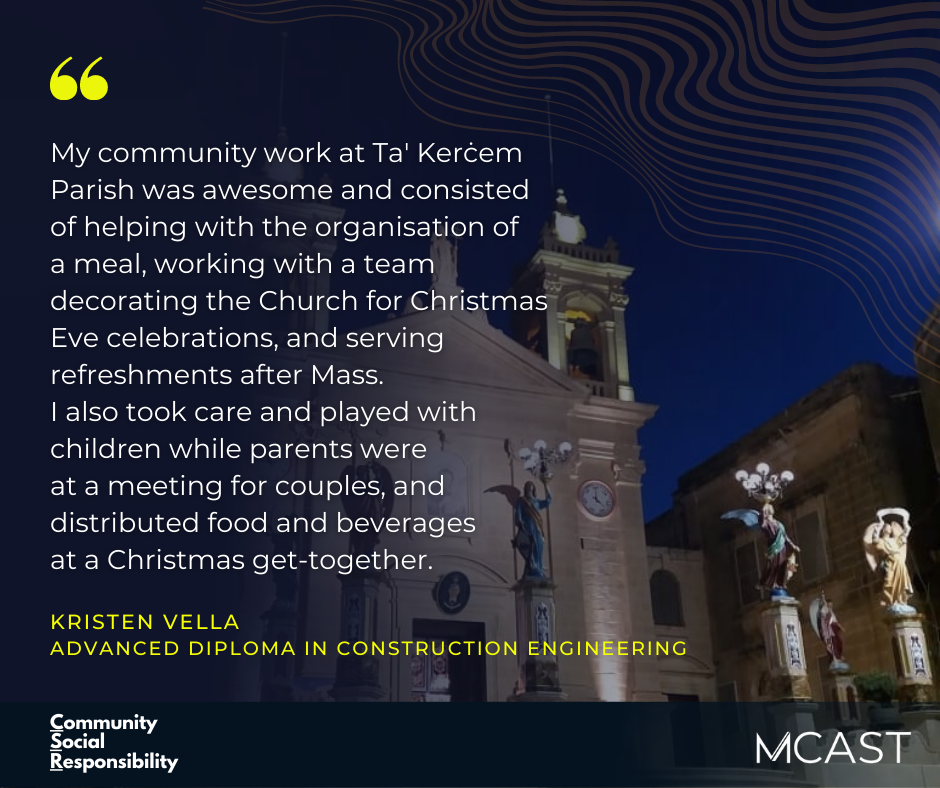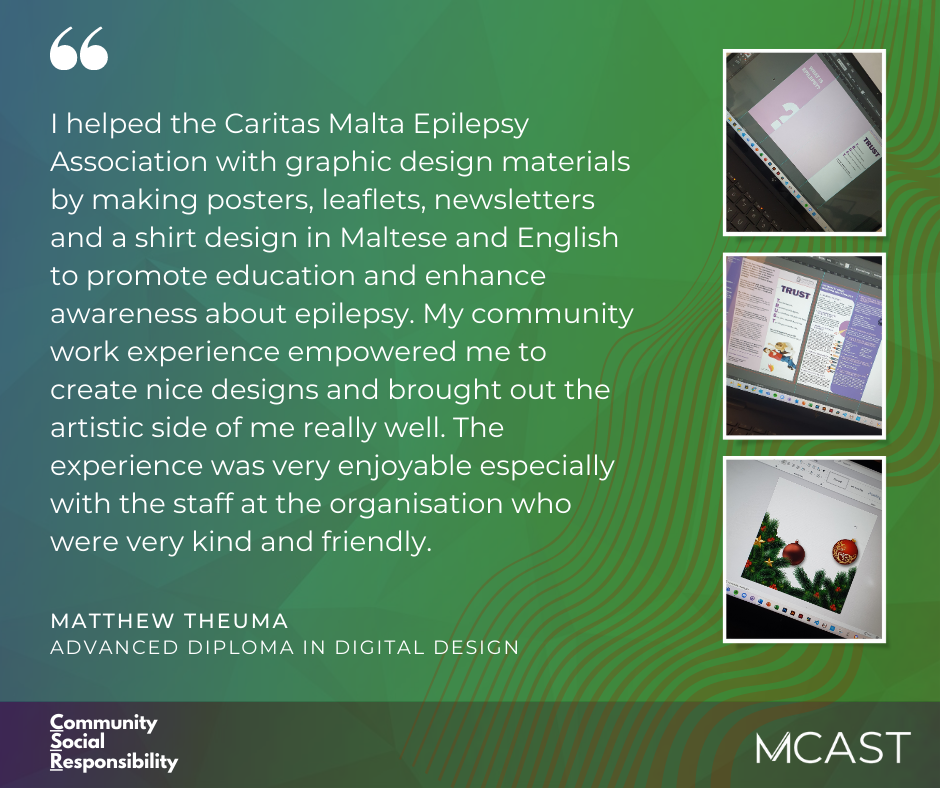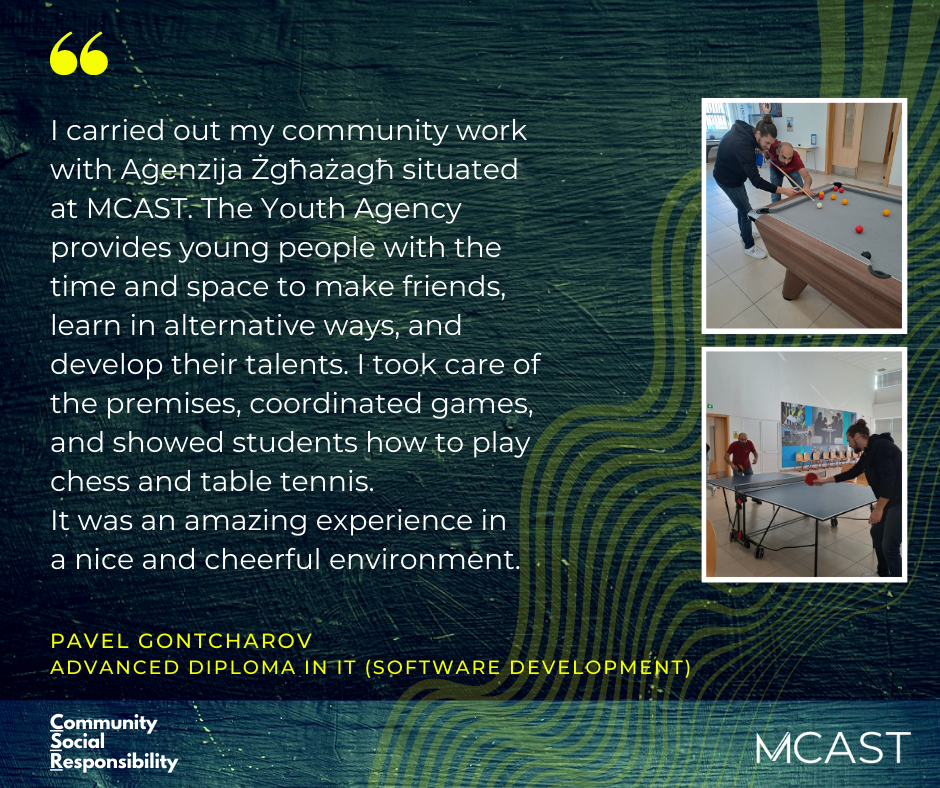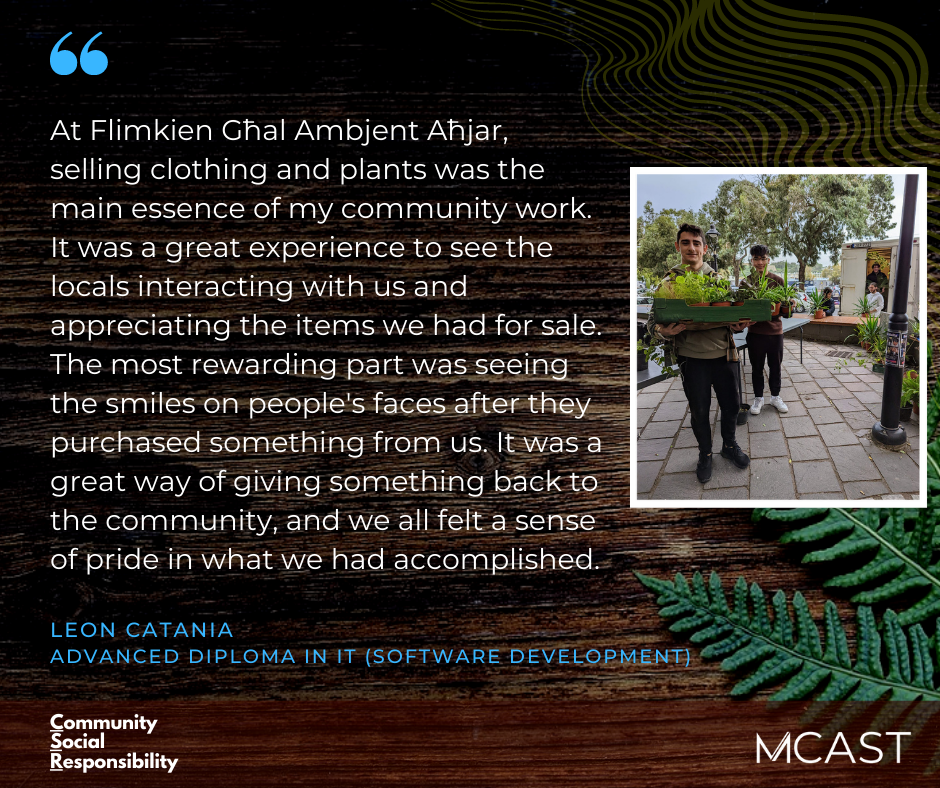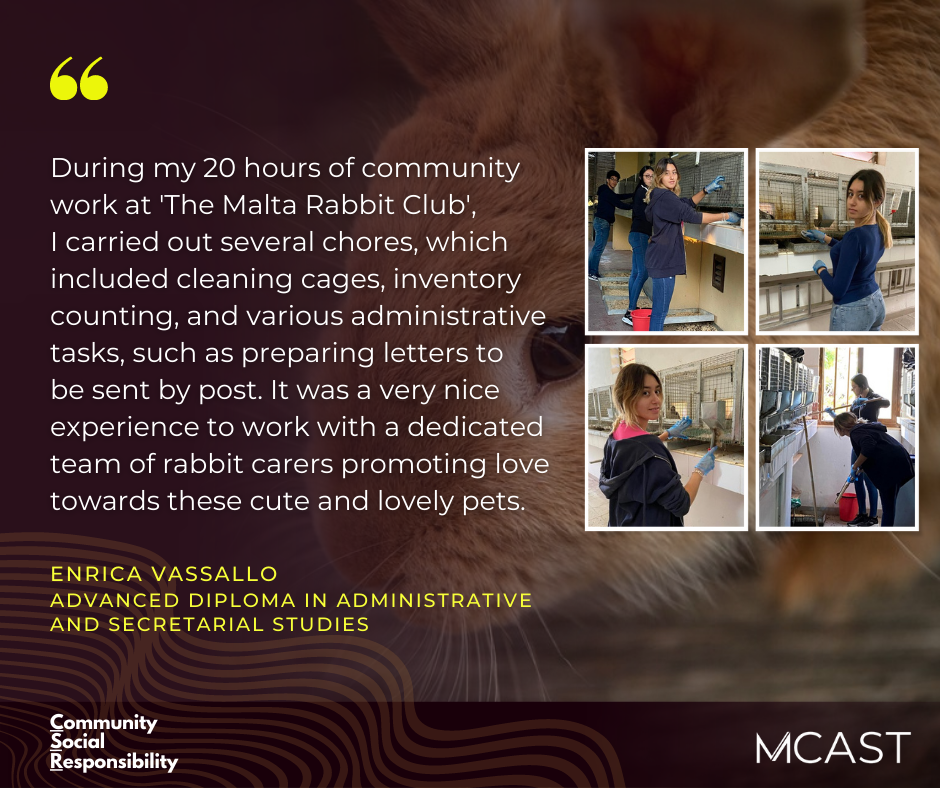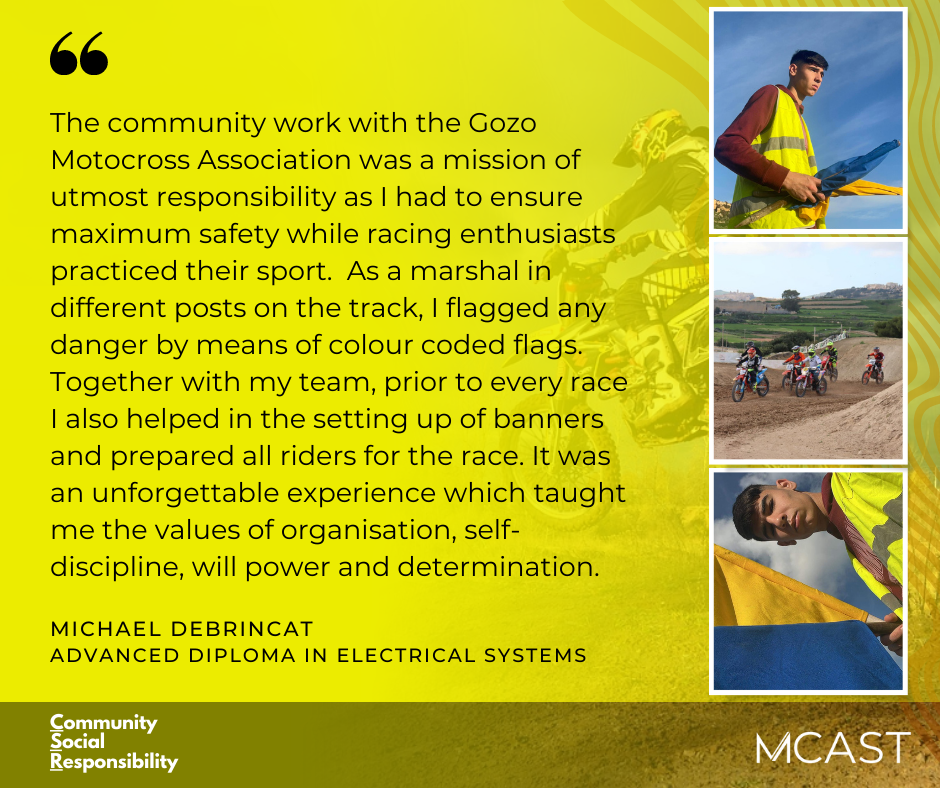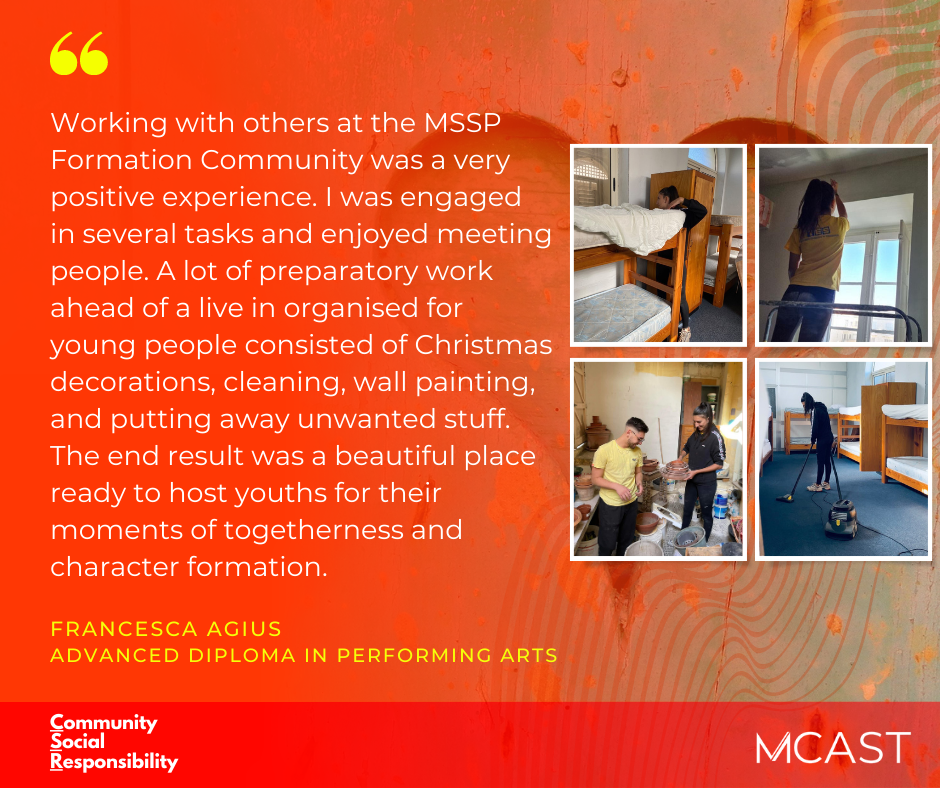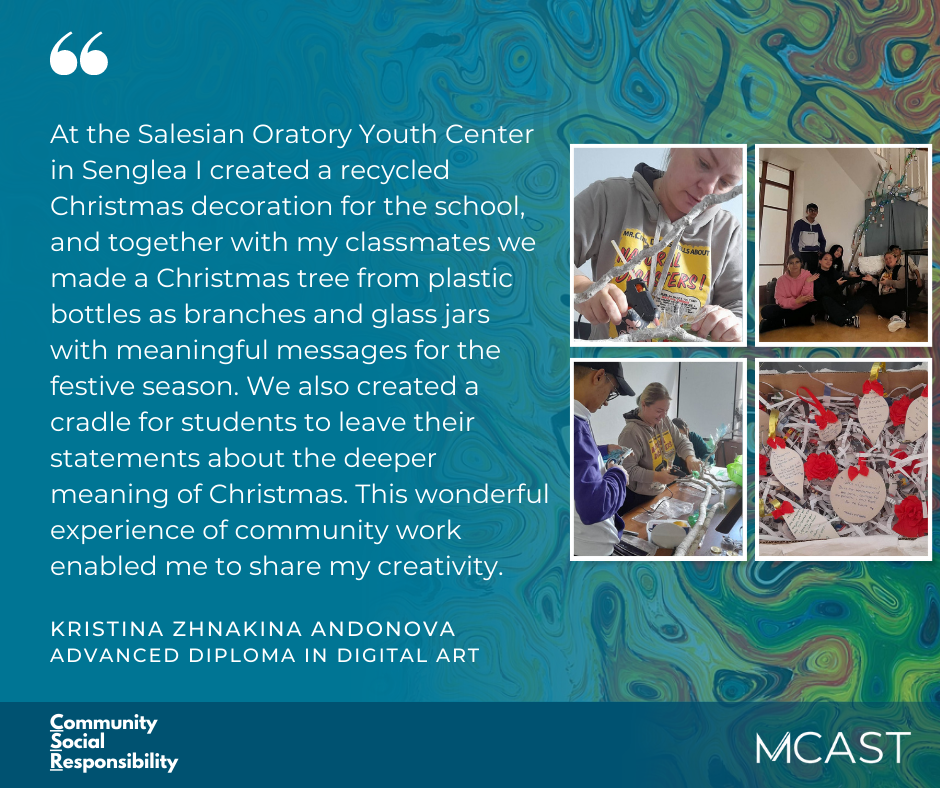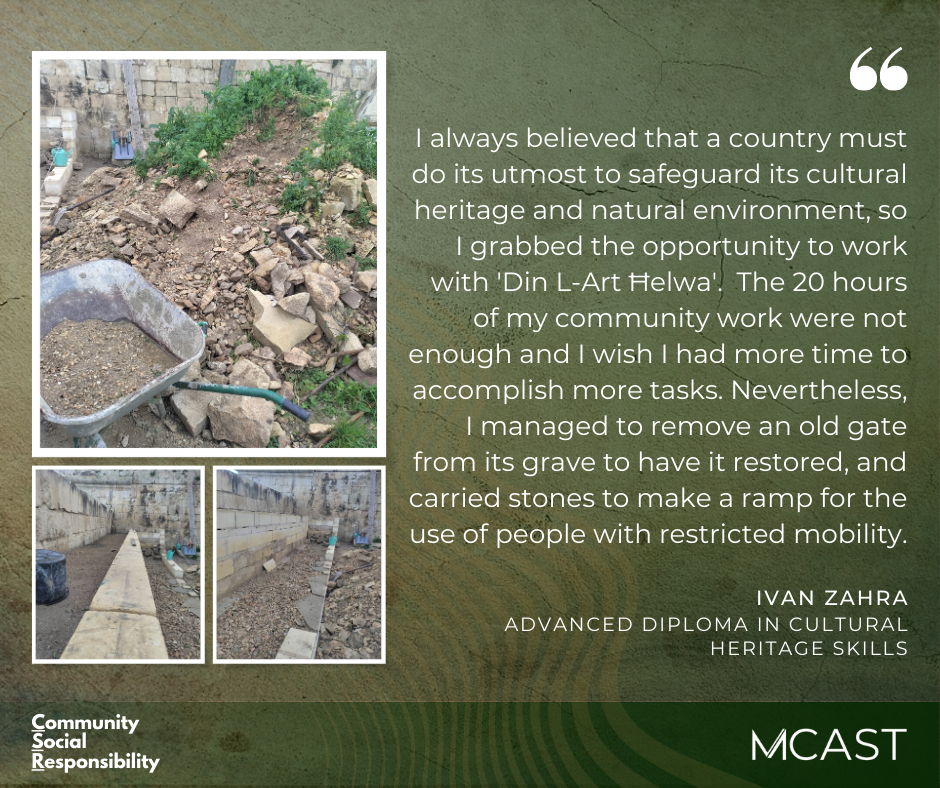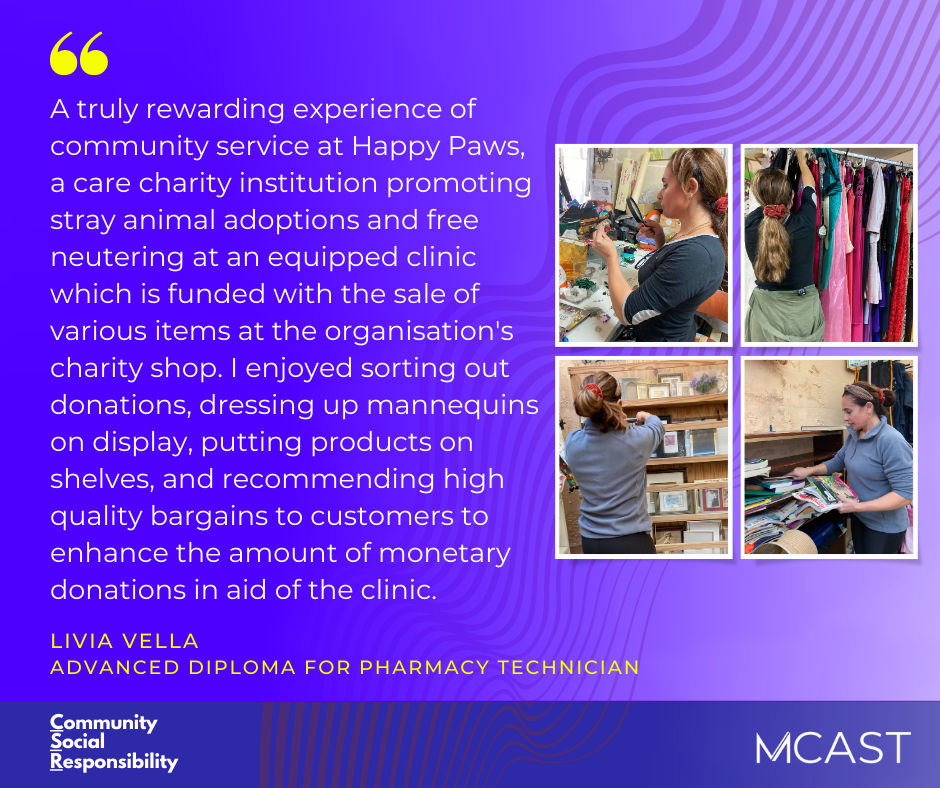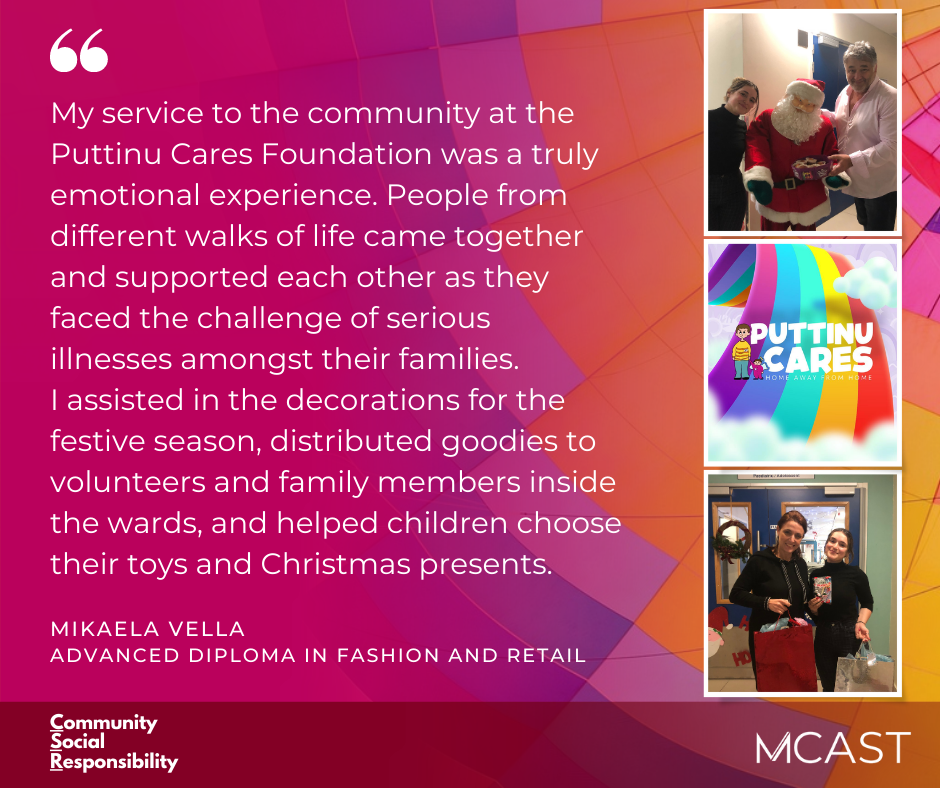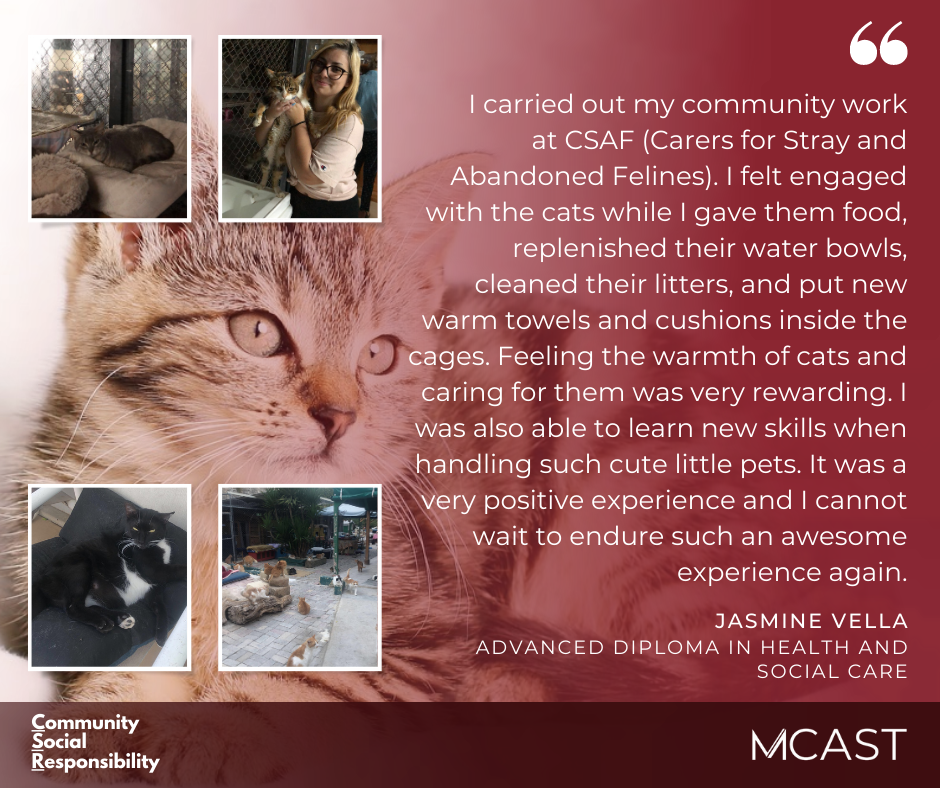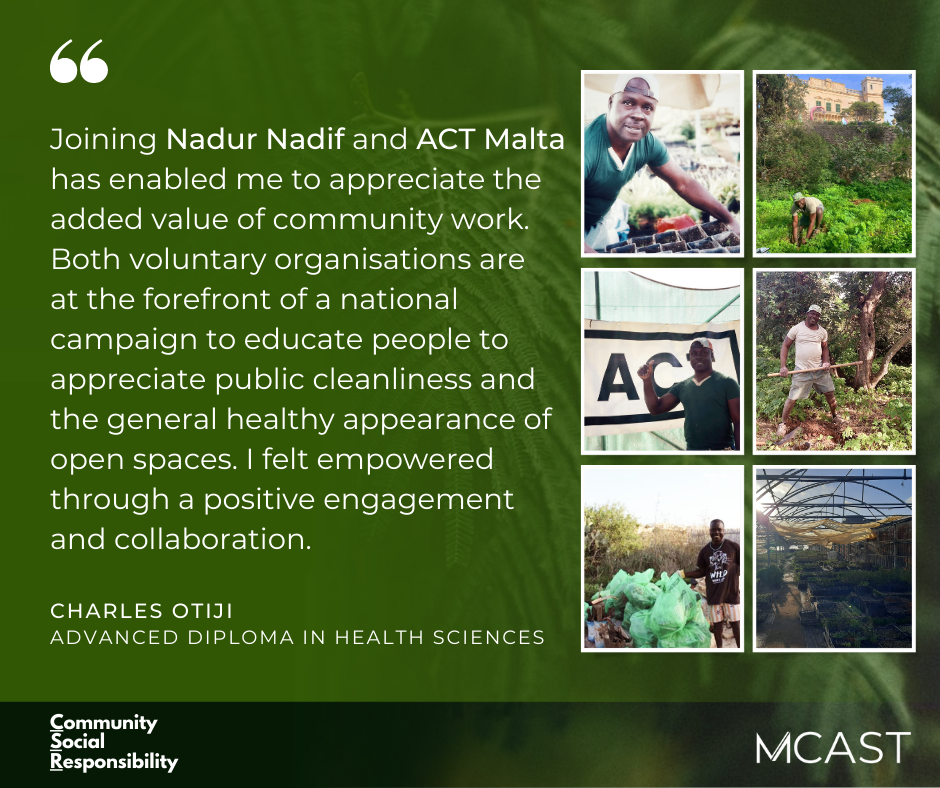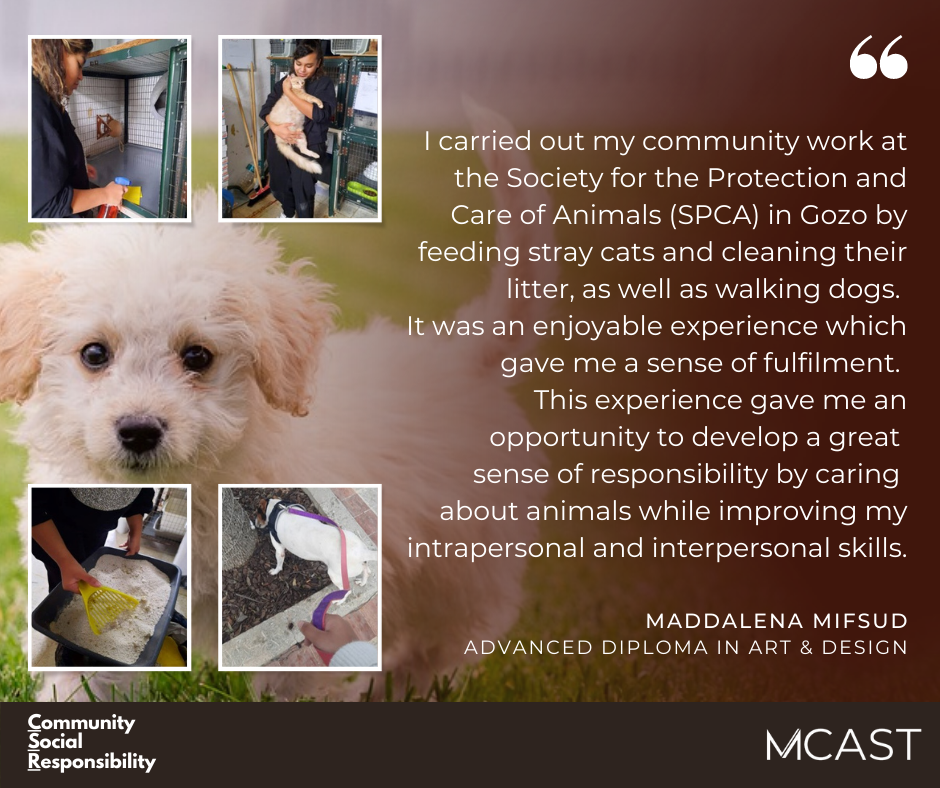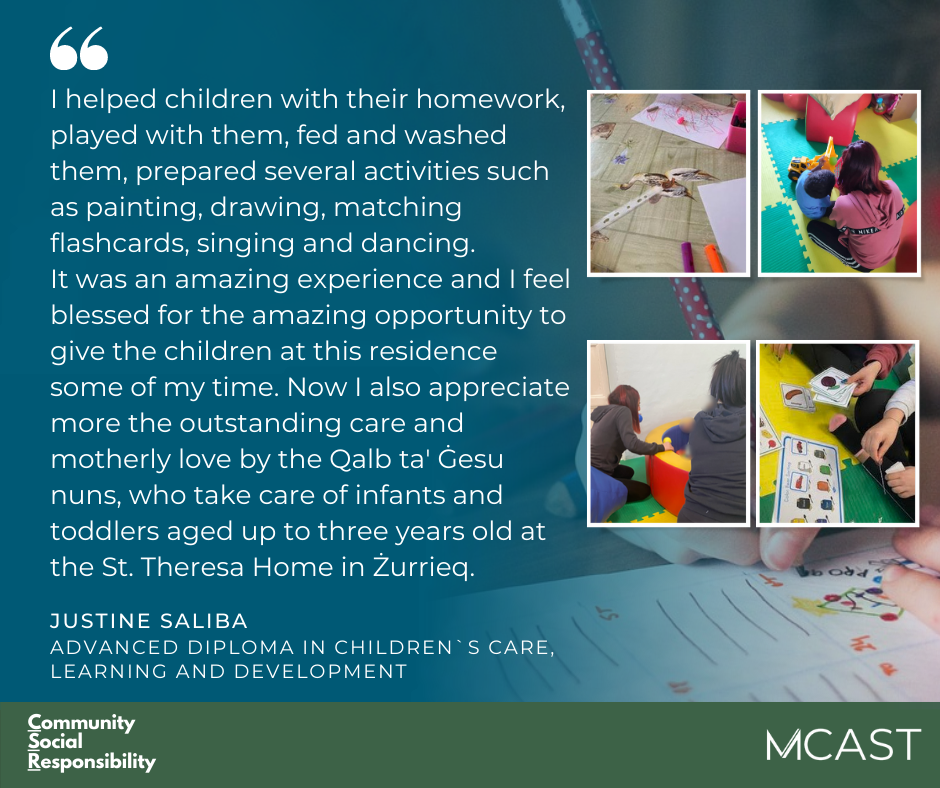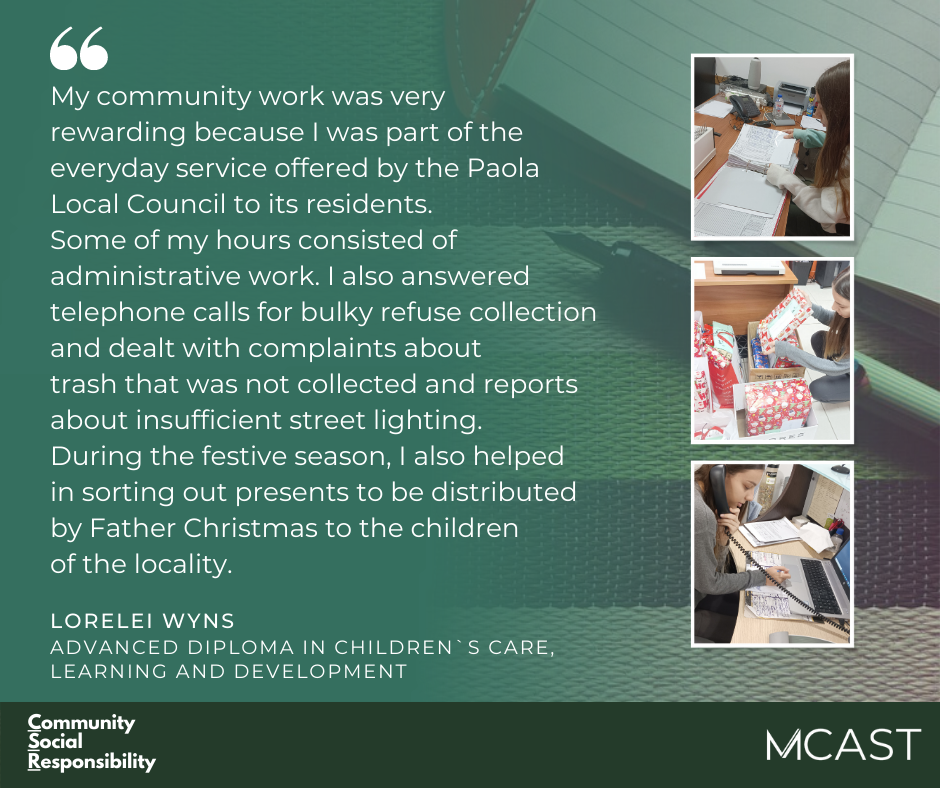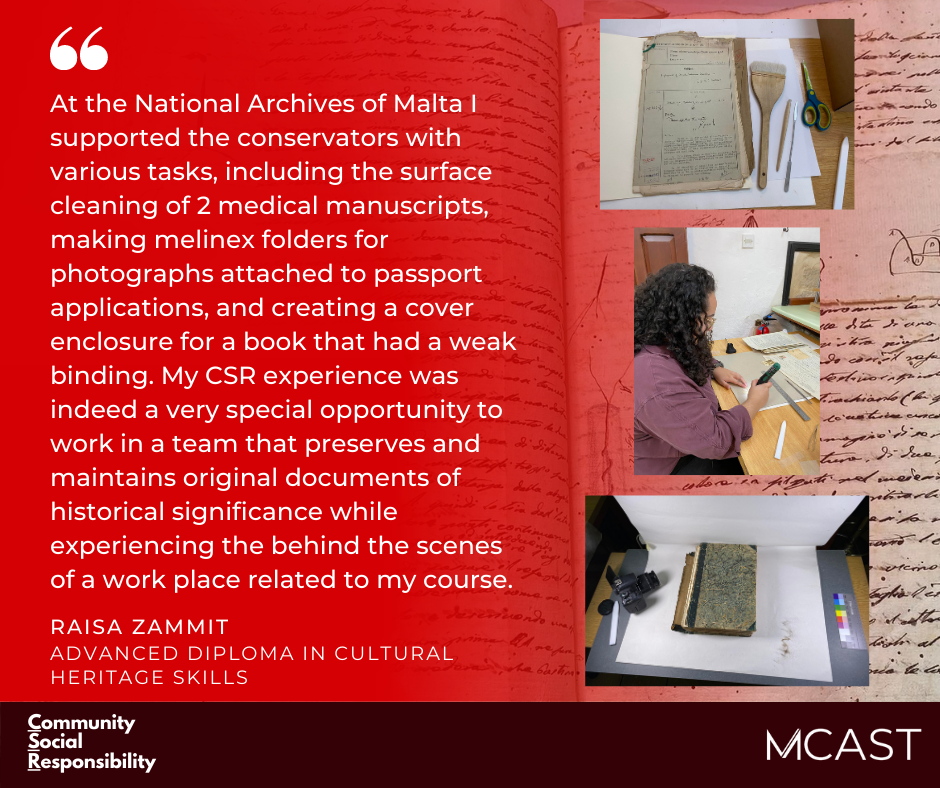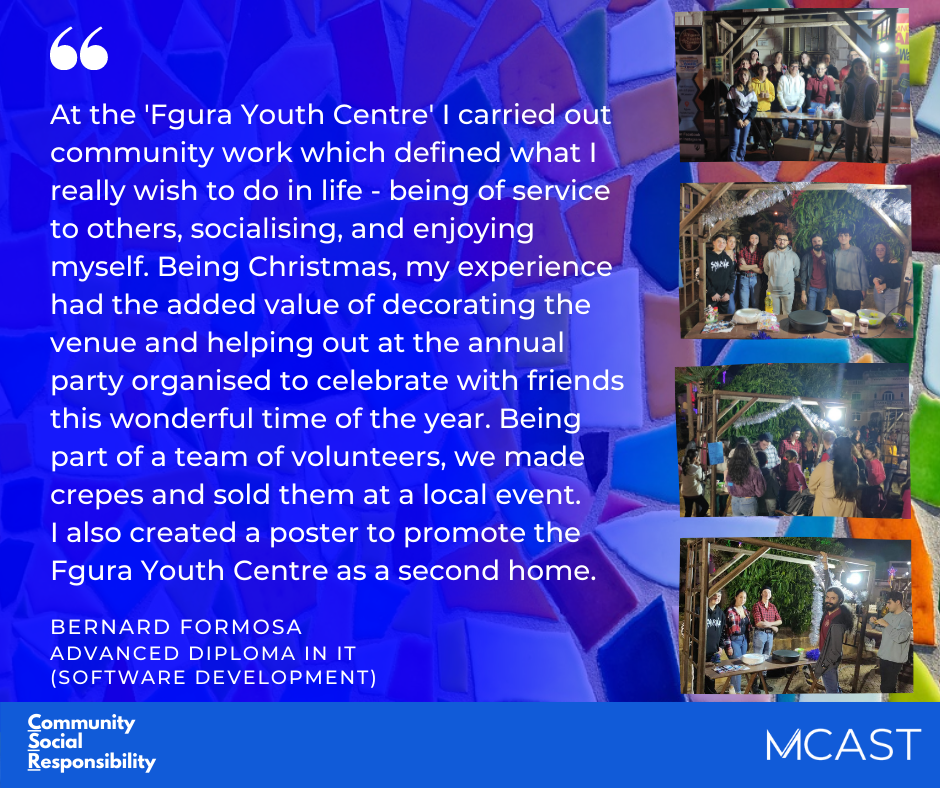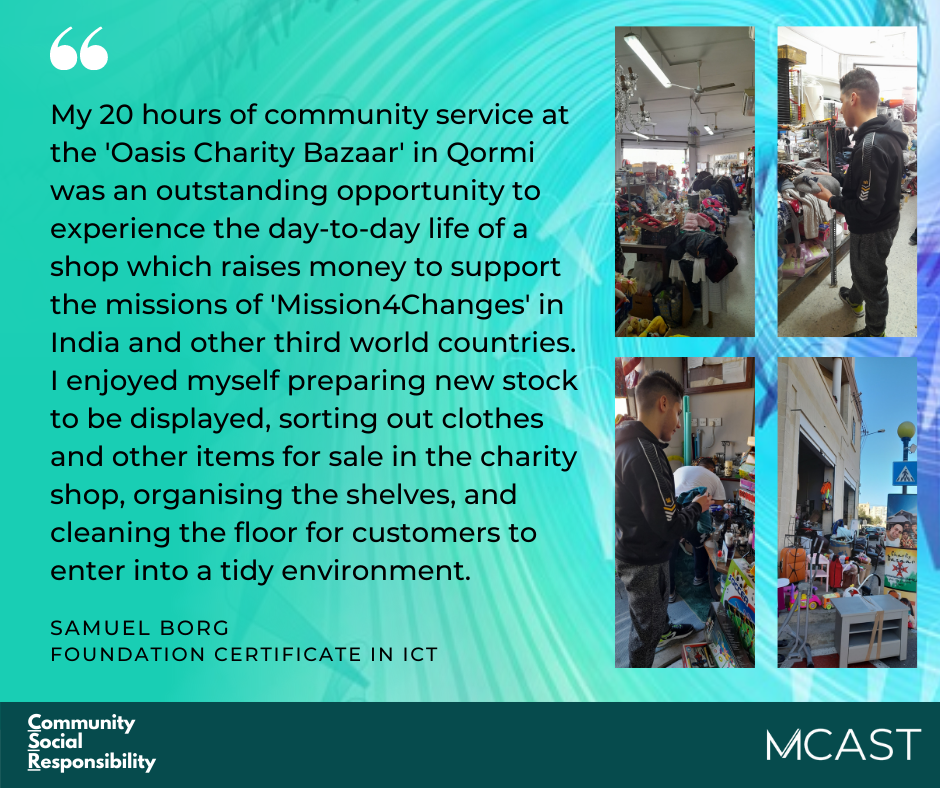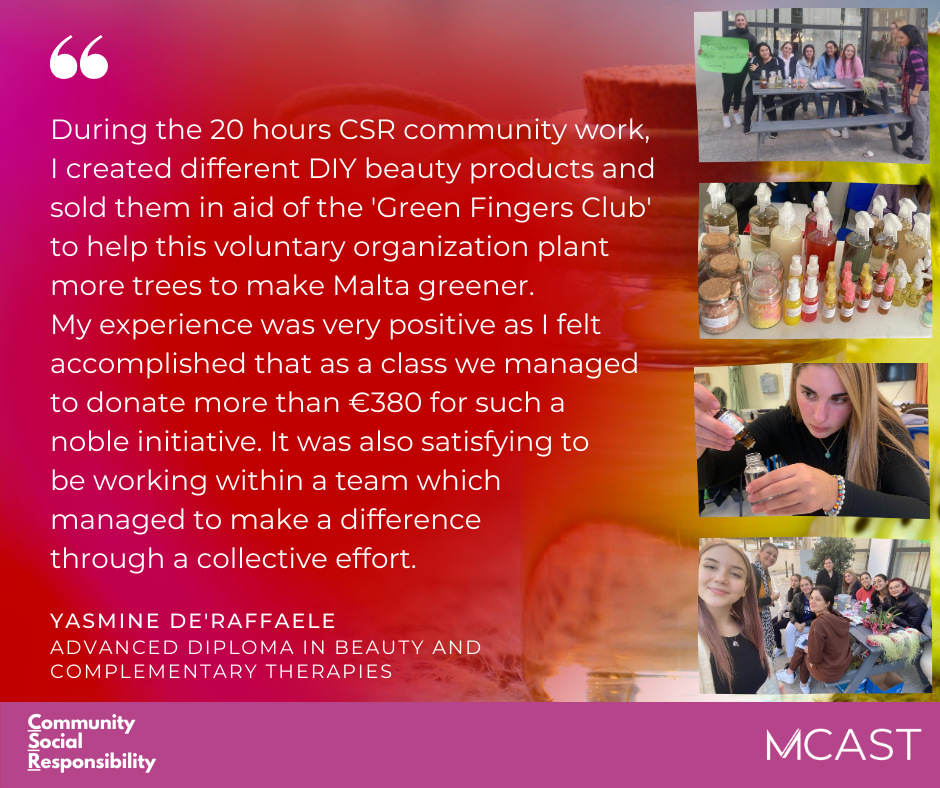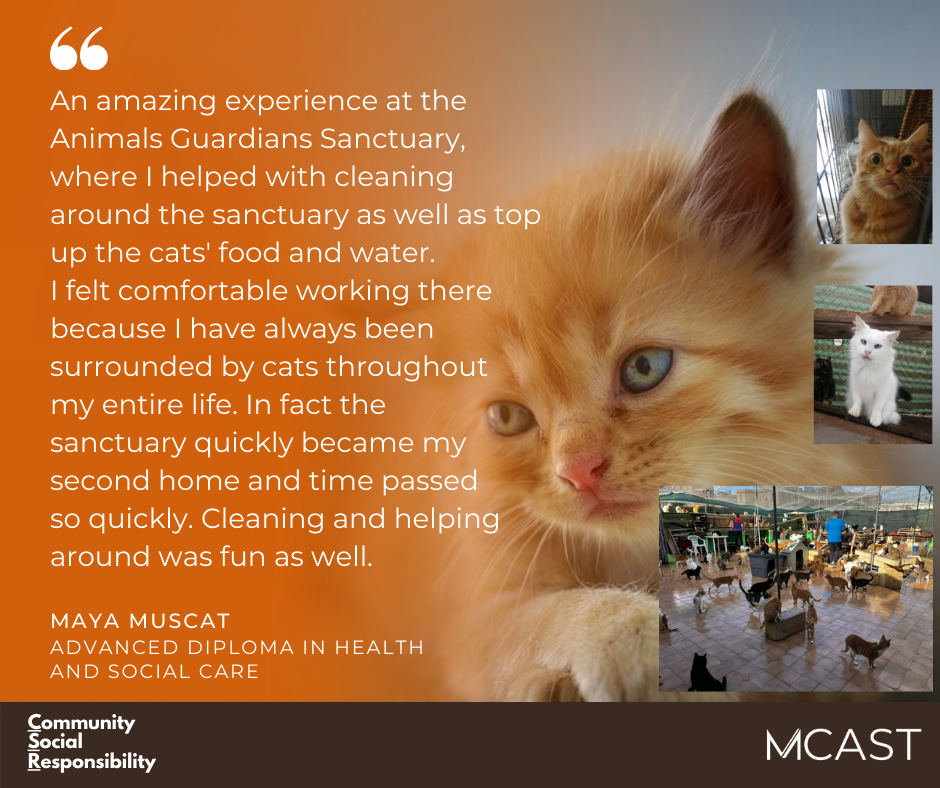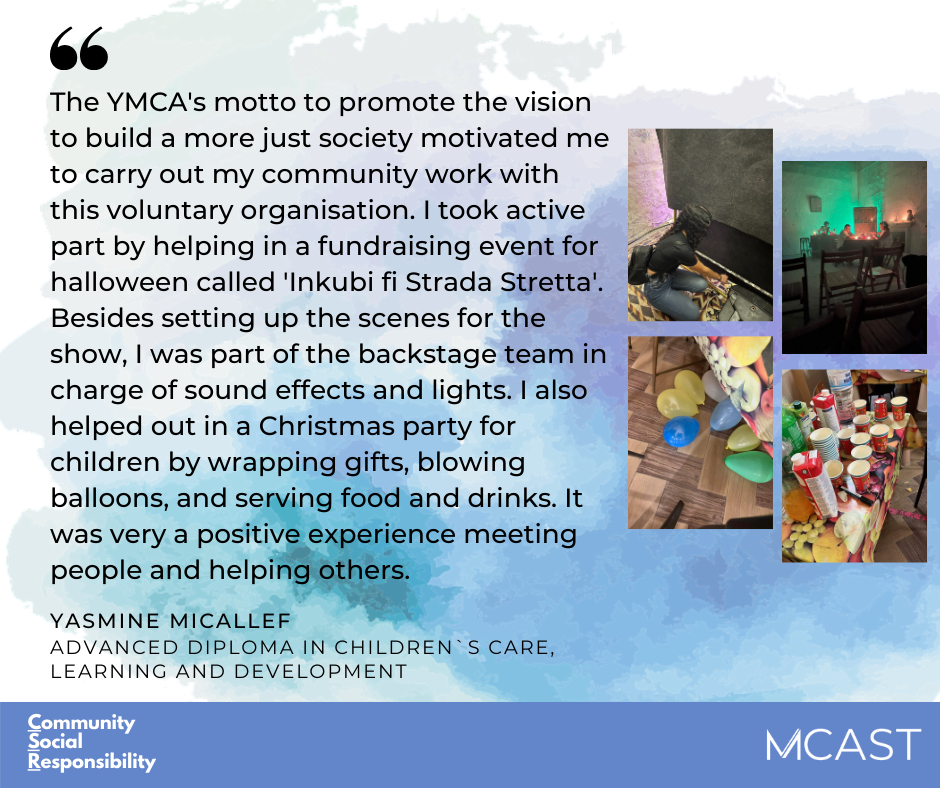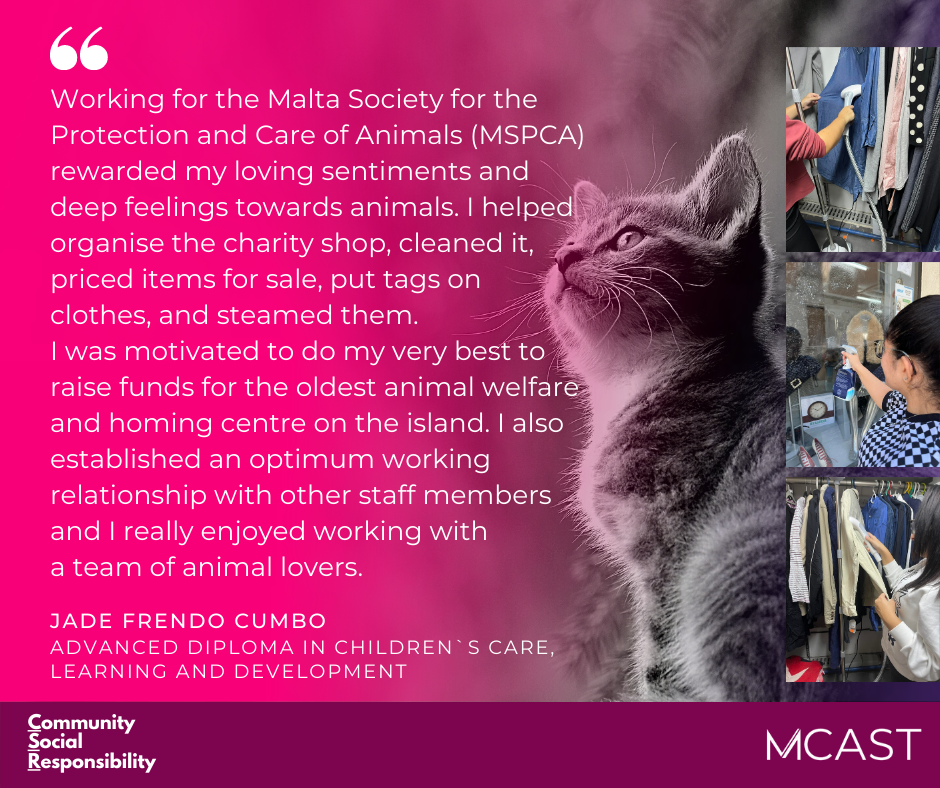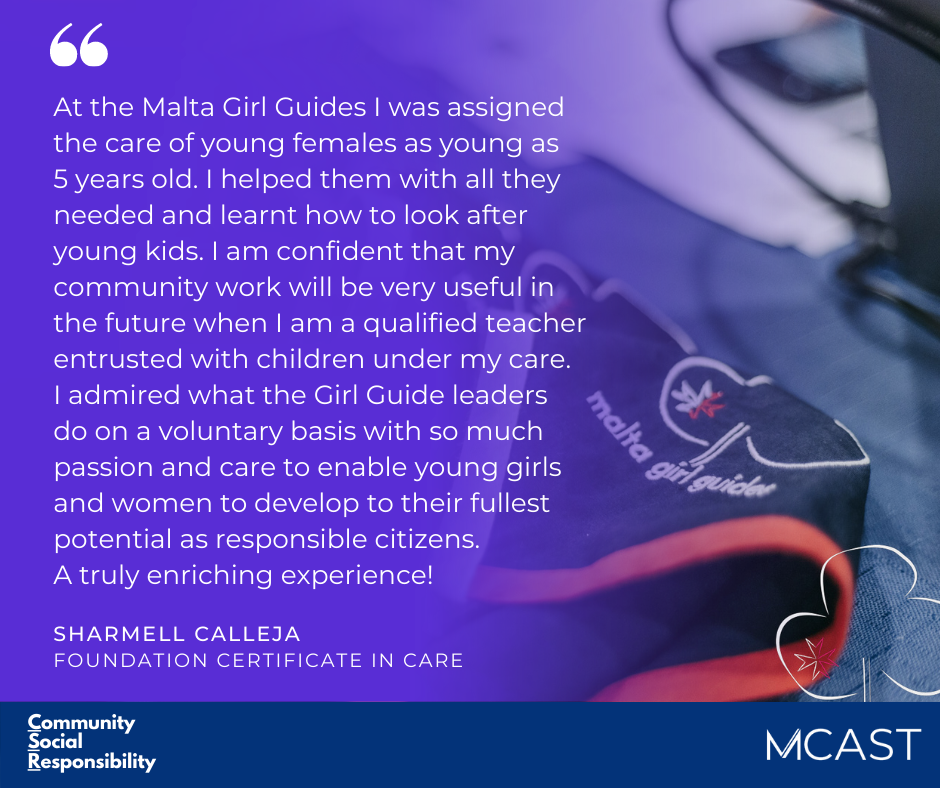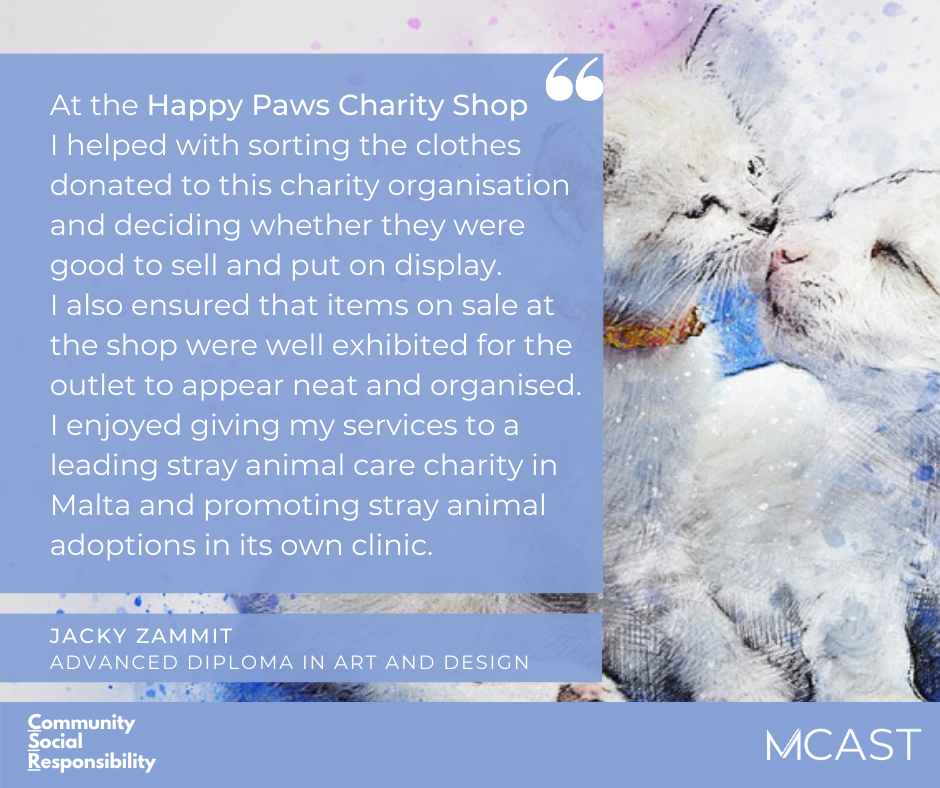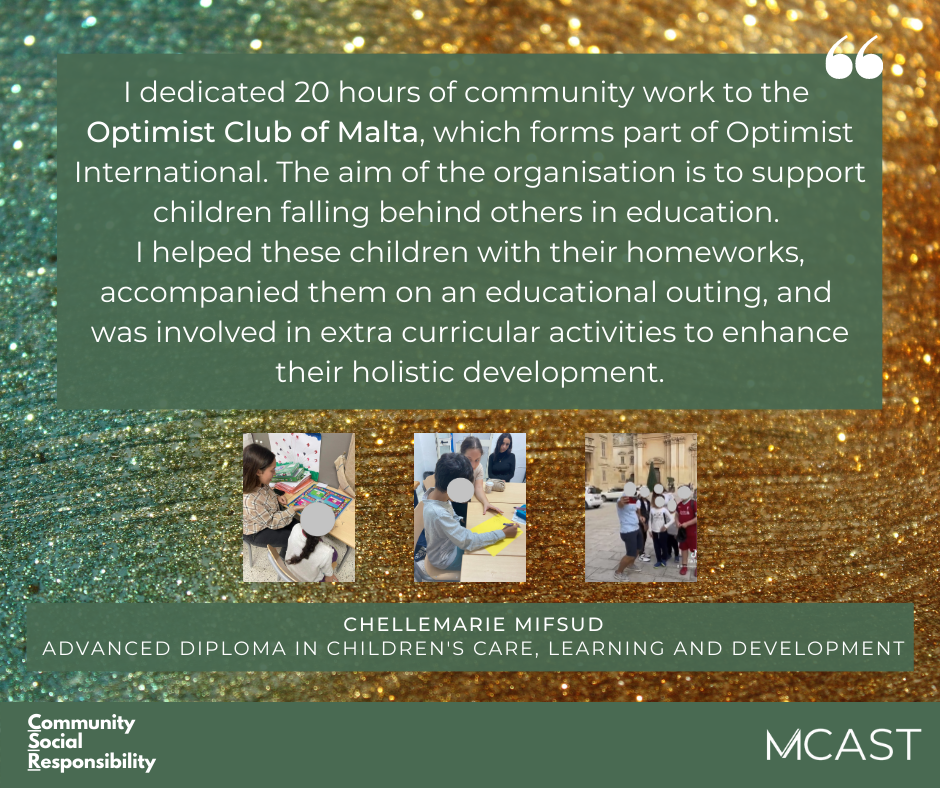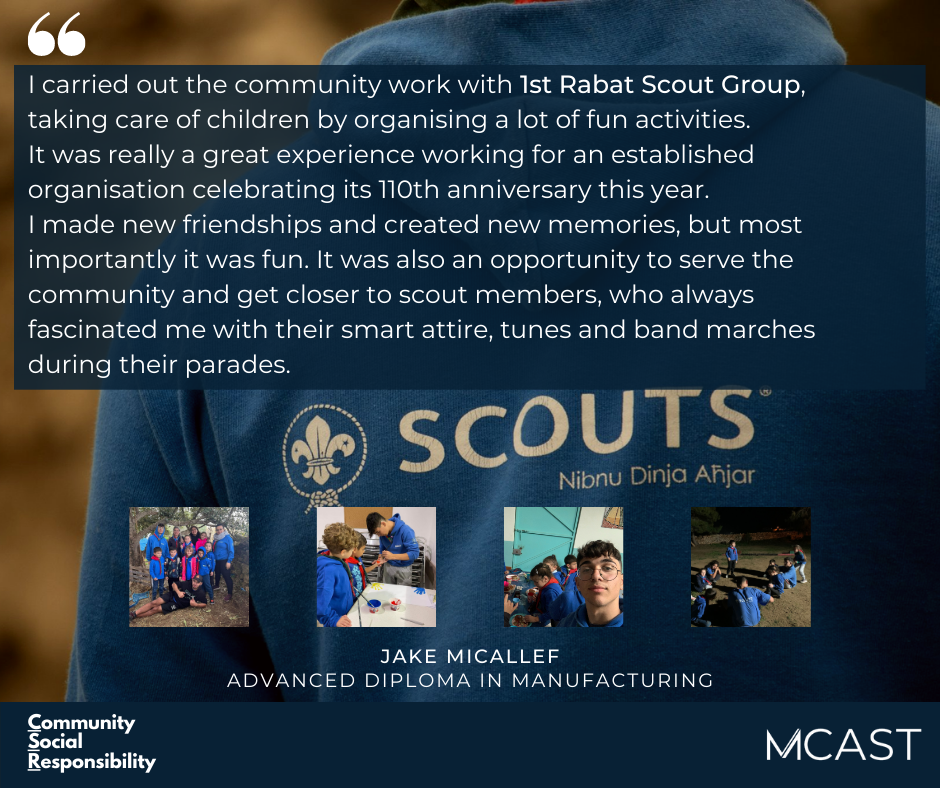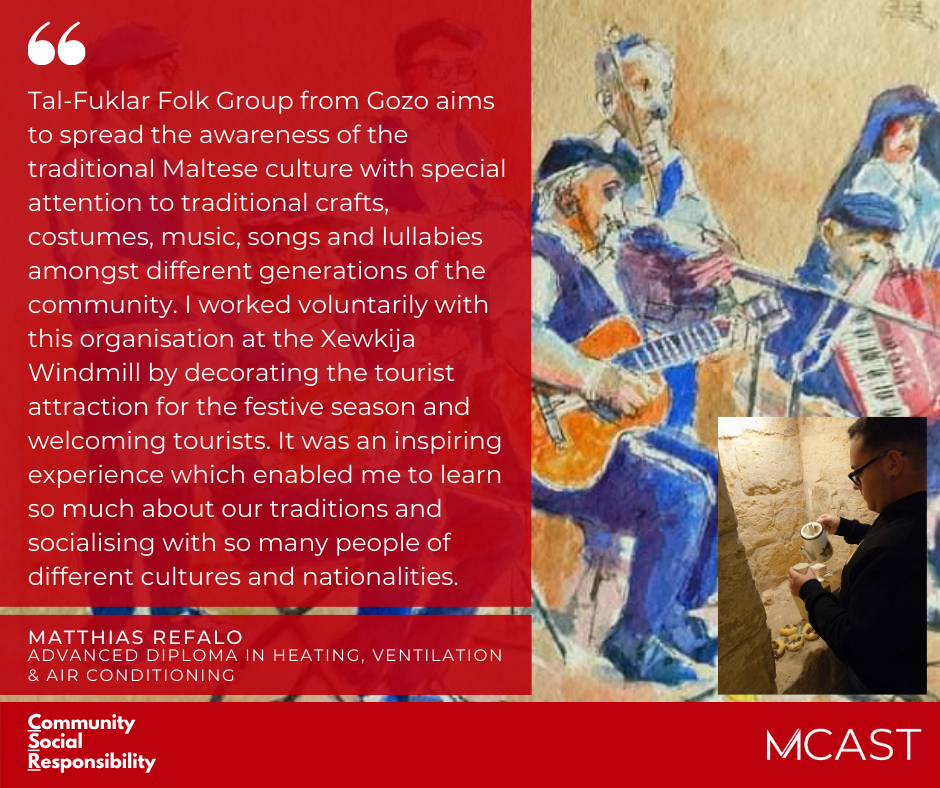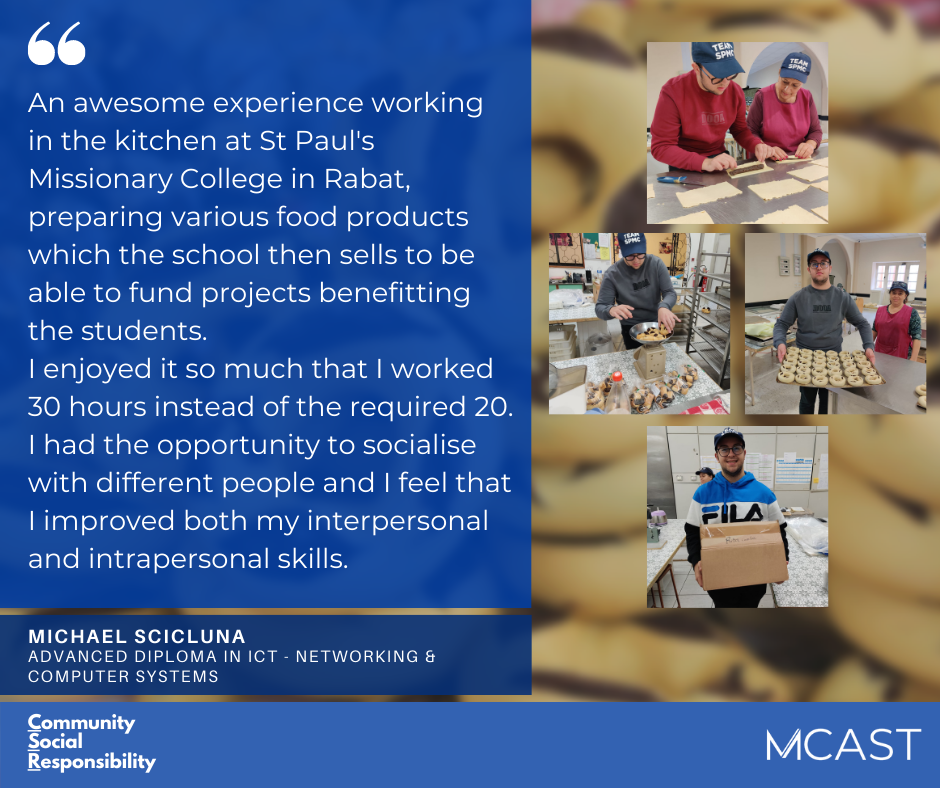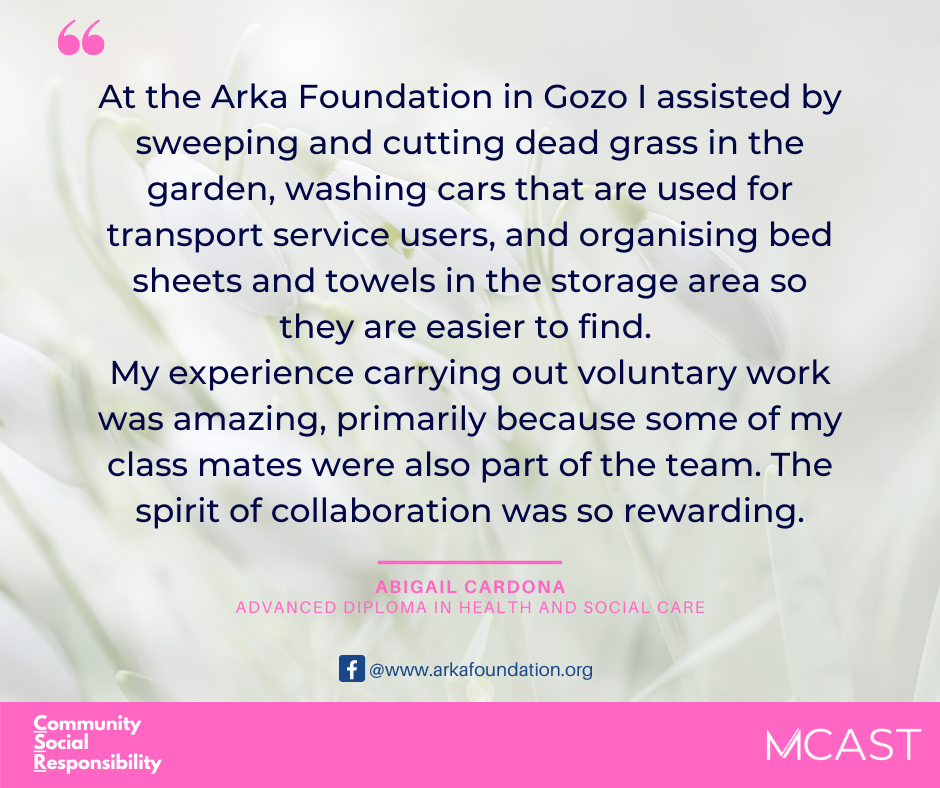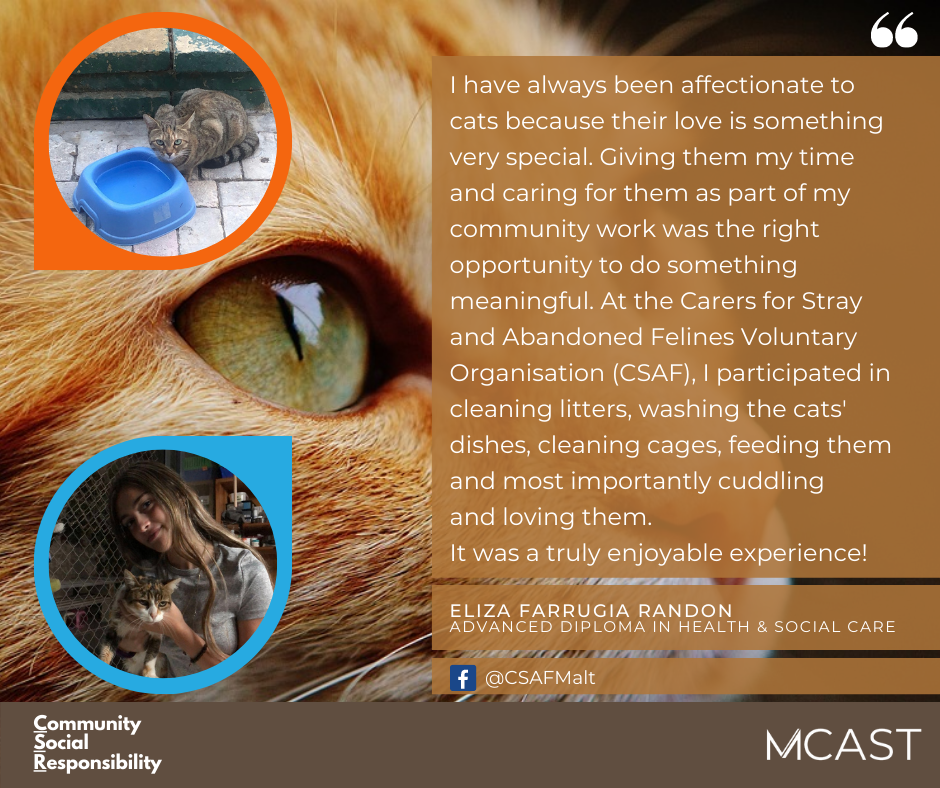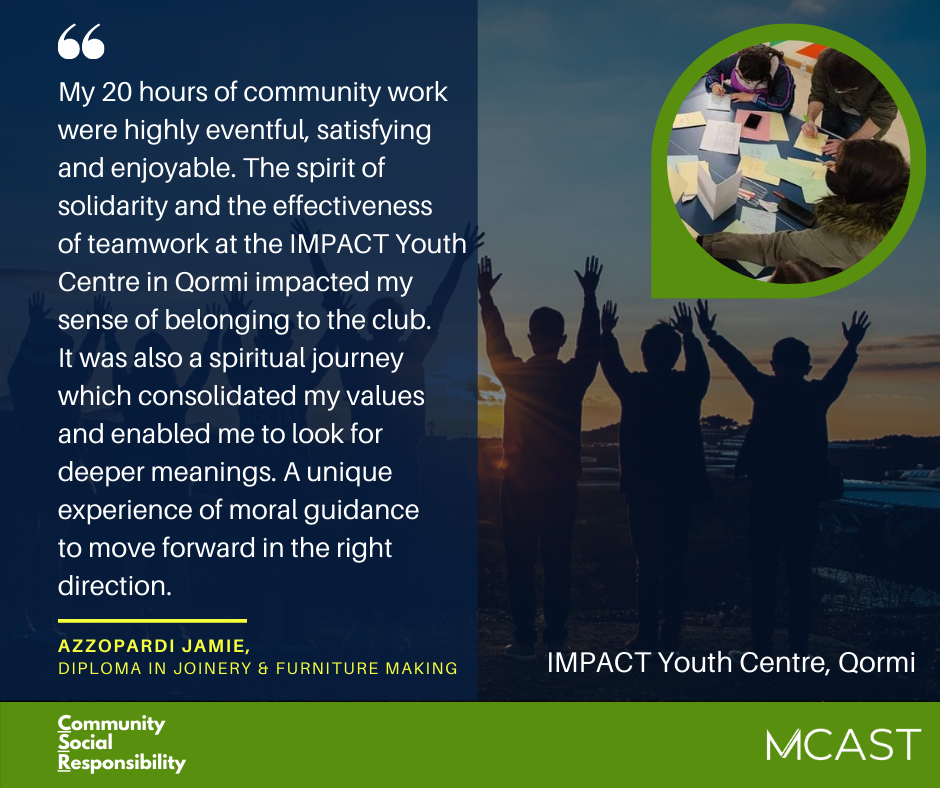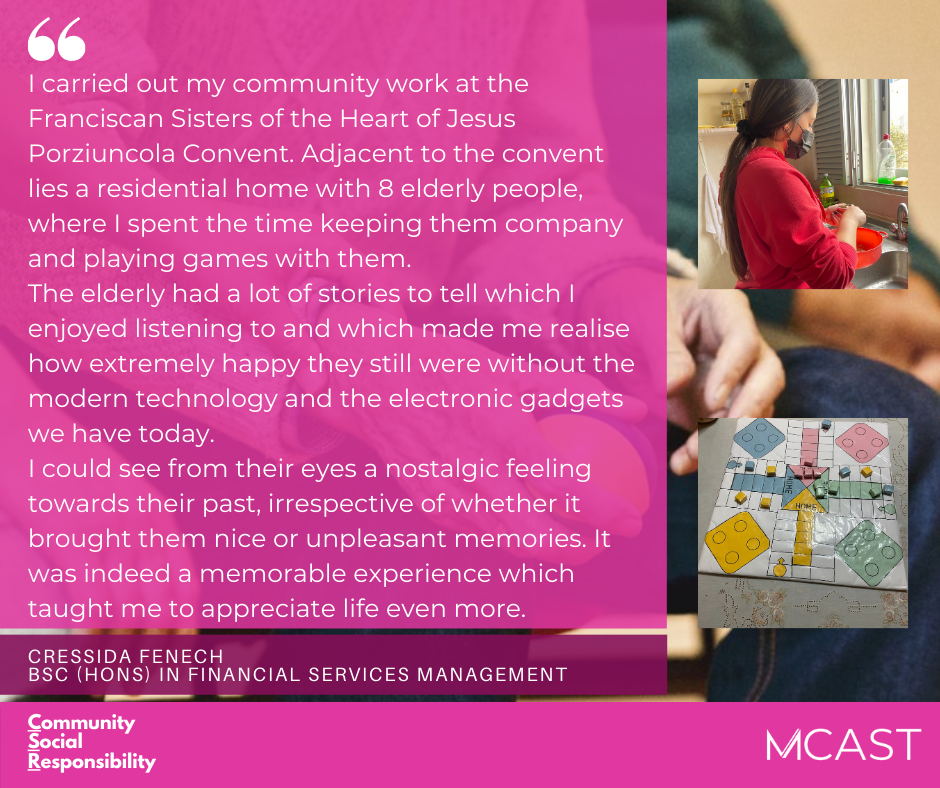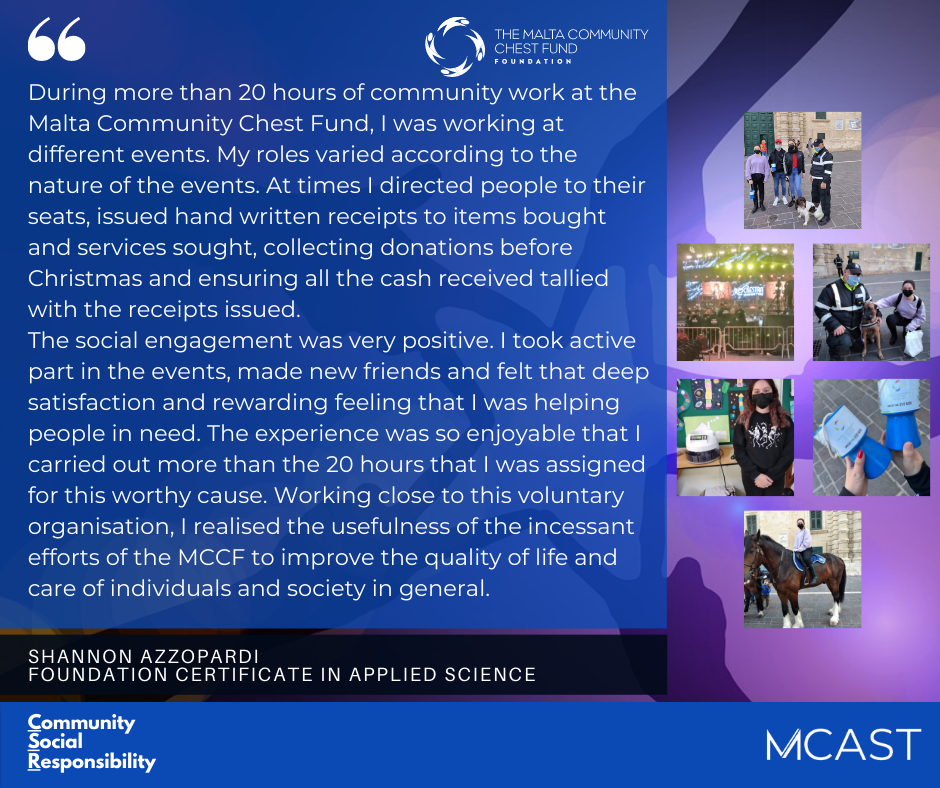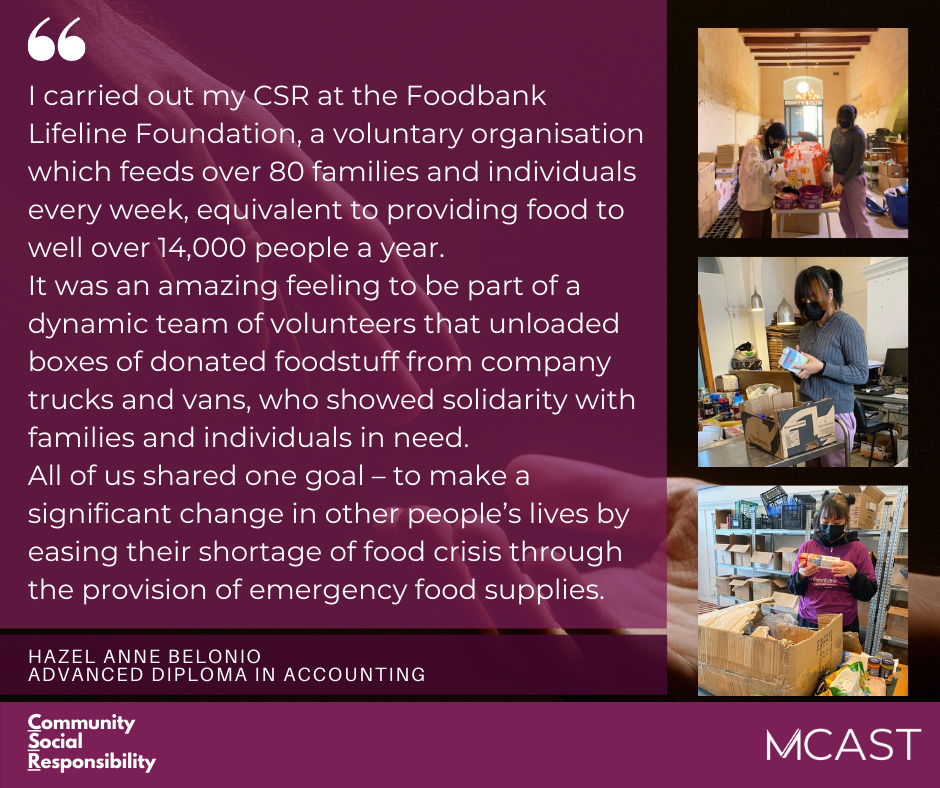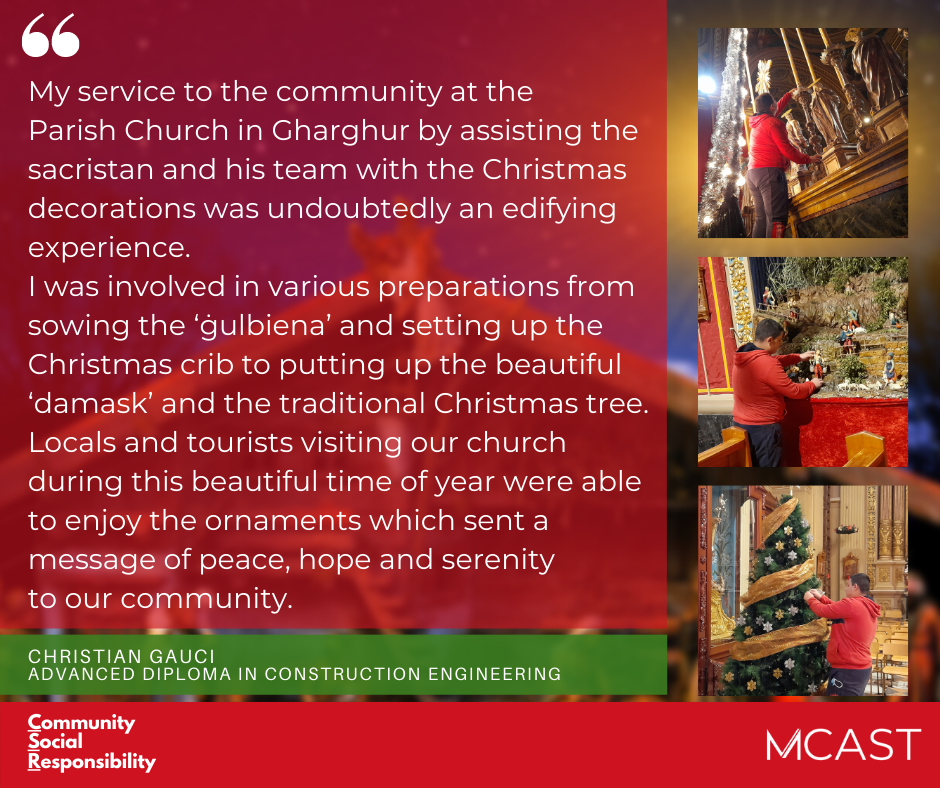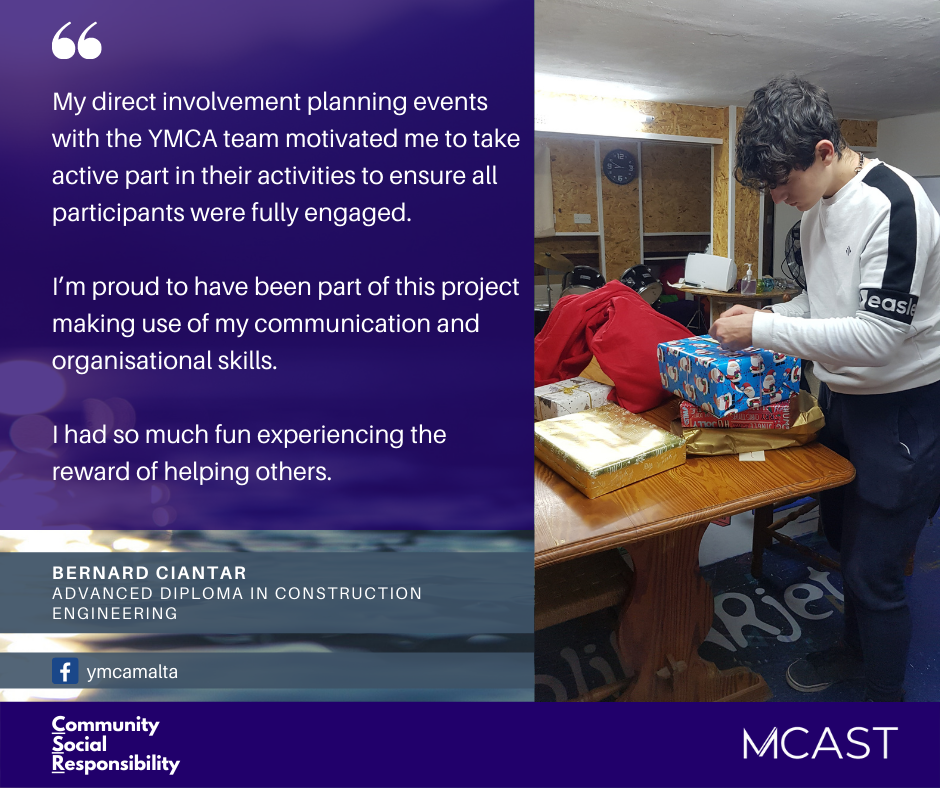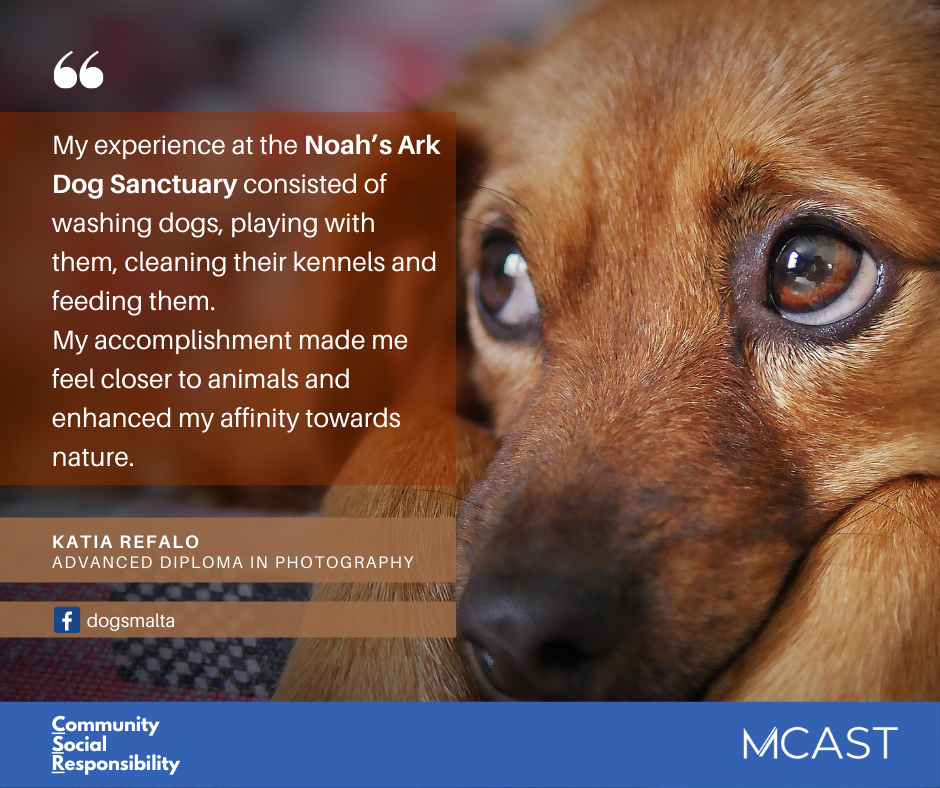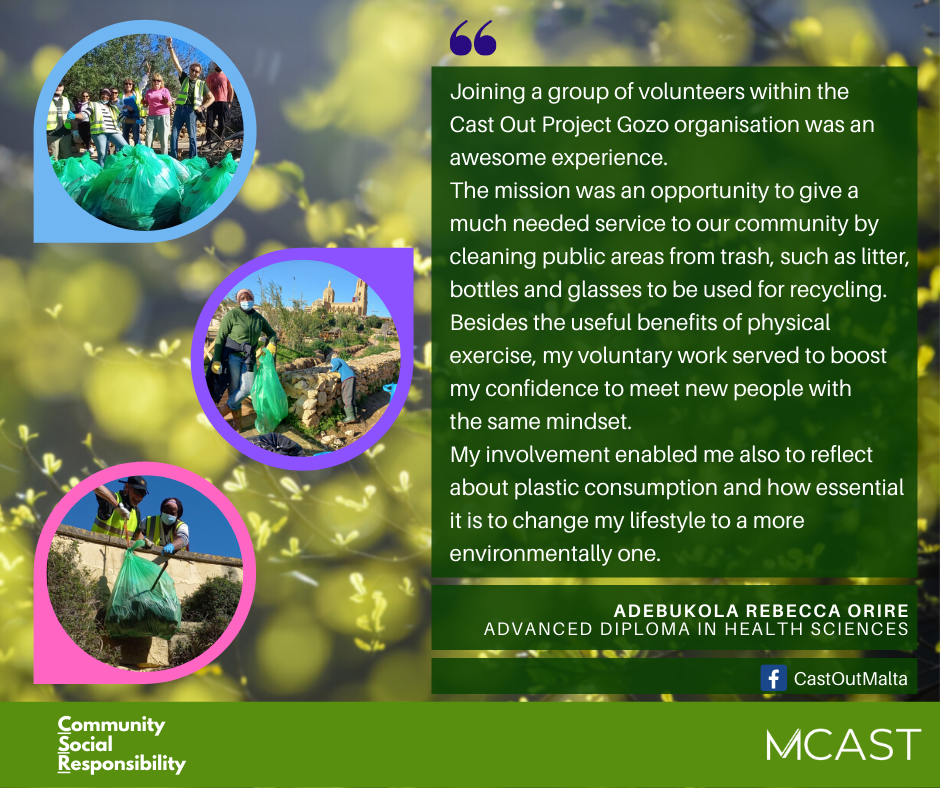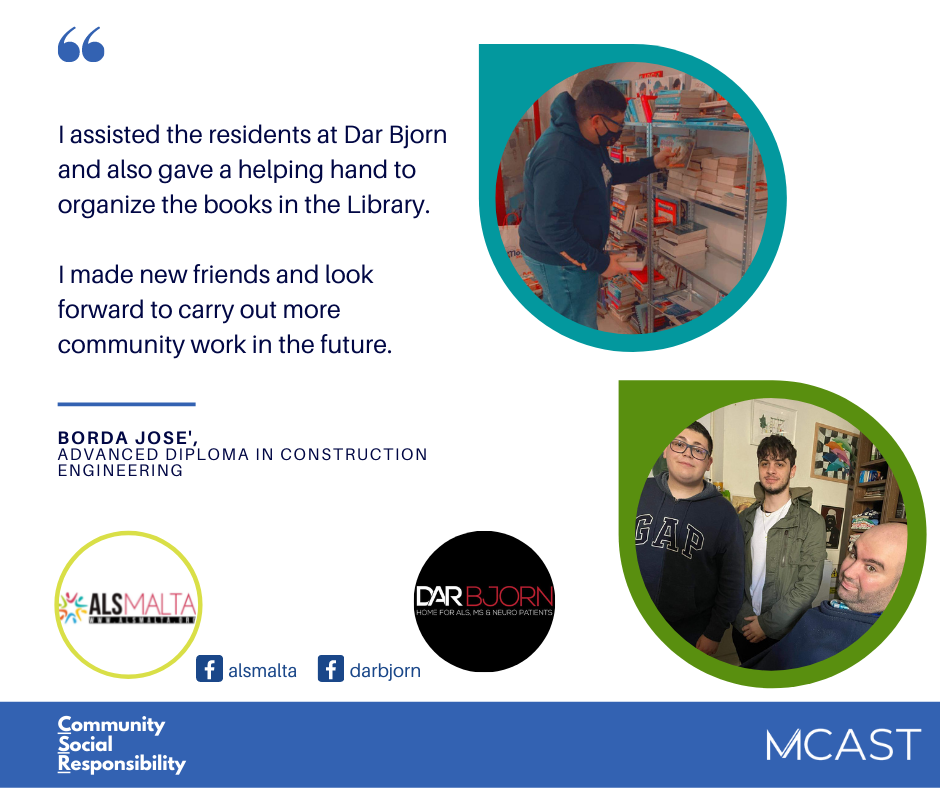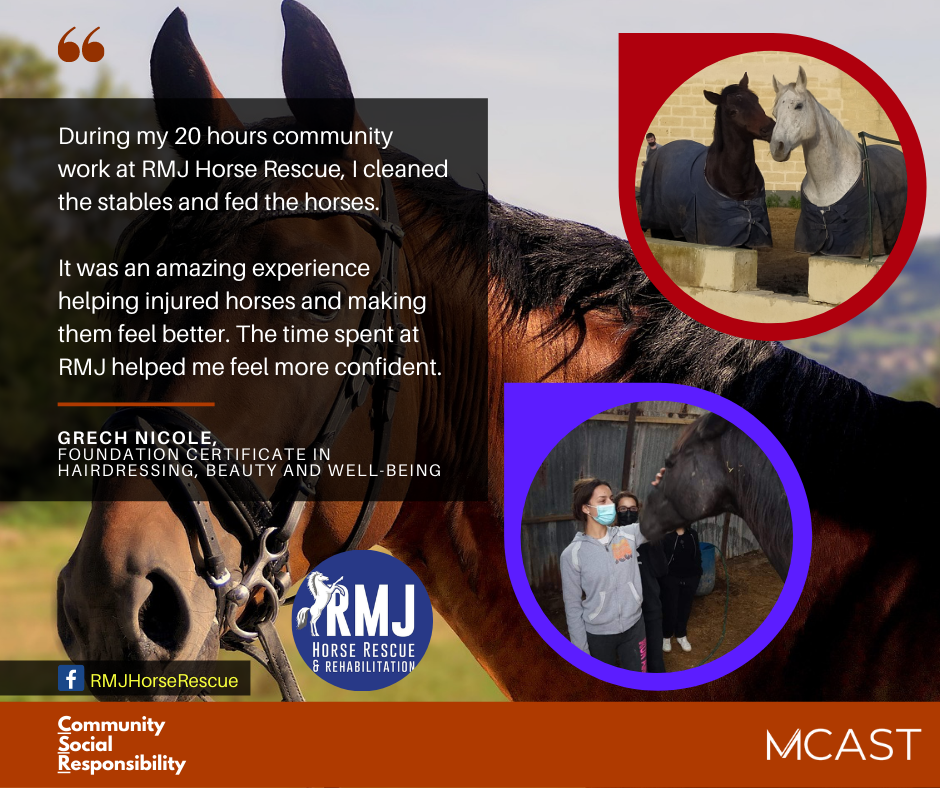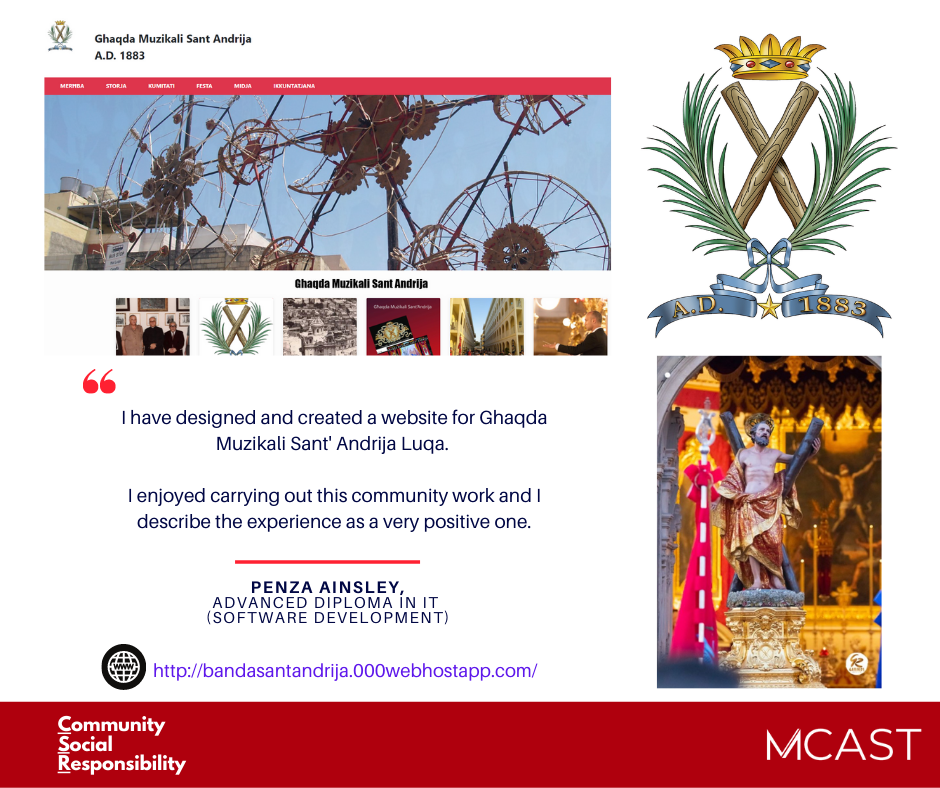 ________________________________________________________________________________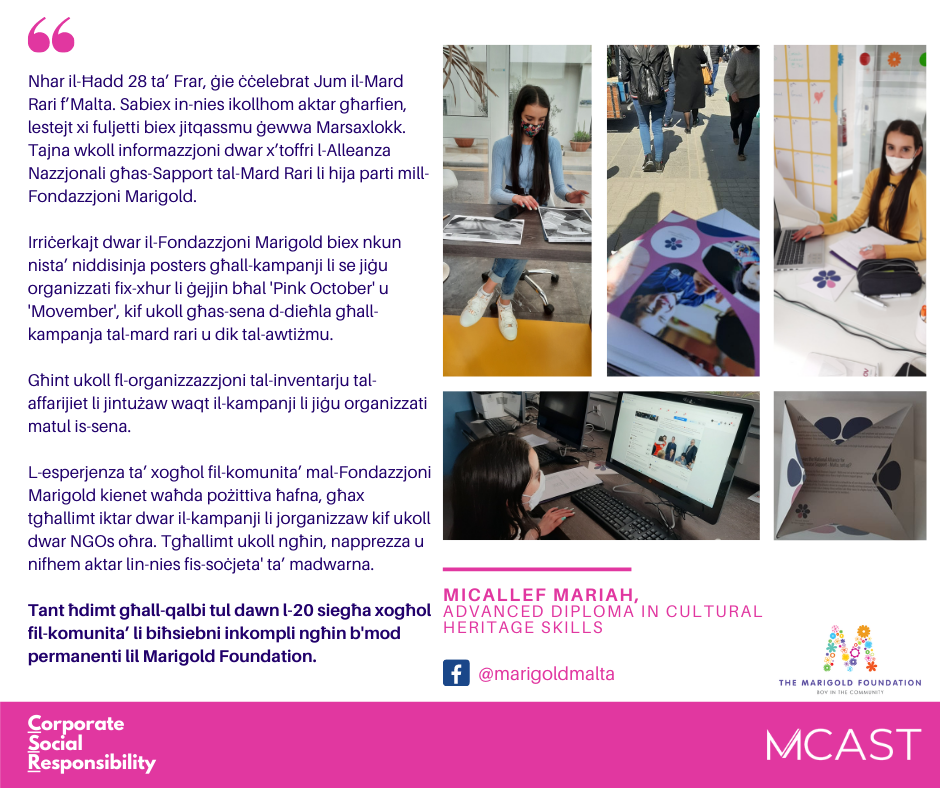 ________________________________________________________________________________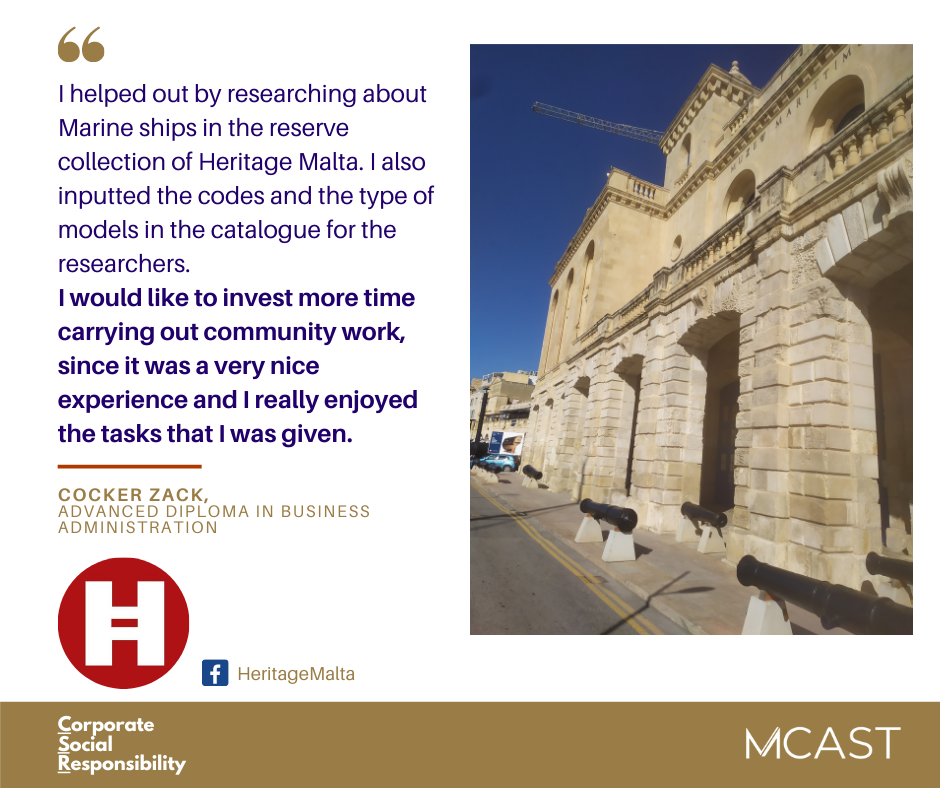 ________________________________________________________________________________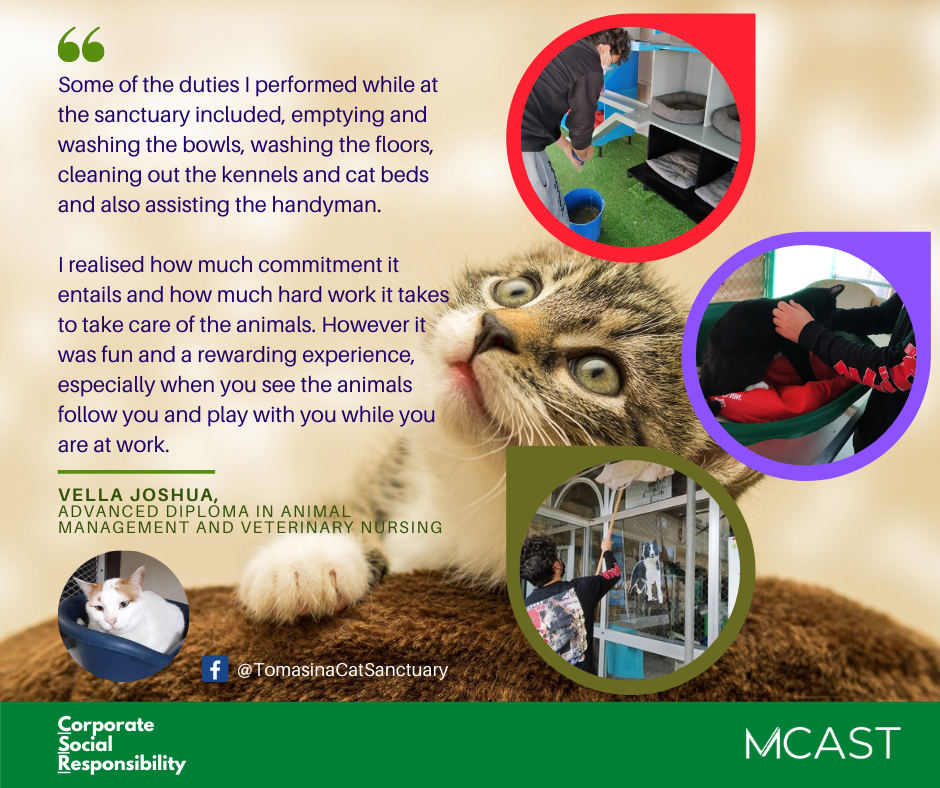 ________________________________________________________________________________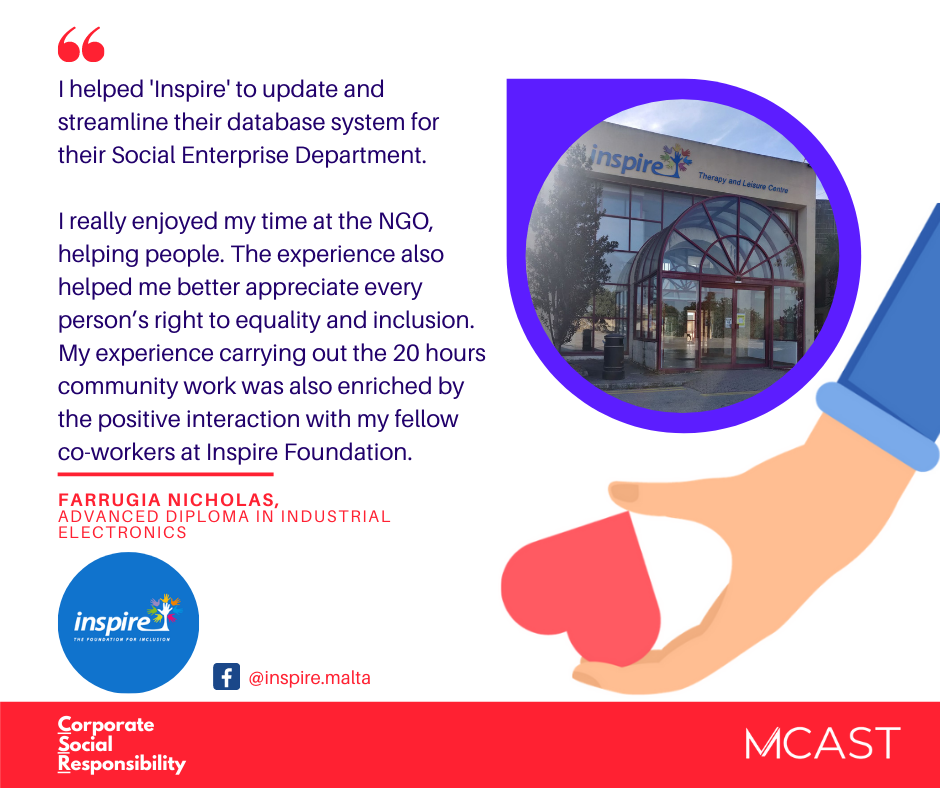 ________________________________________________________________________________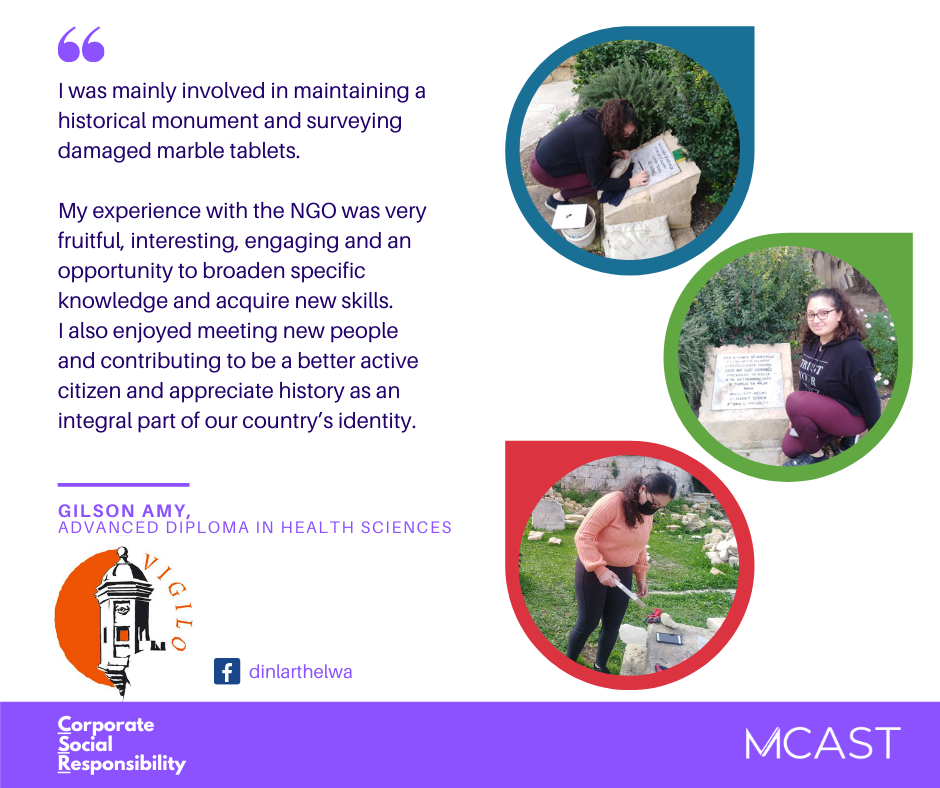 ________________________________________________________________________________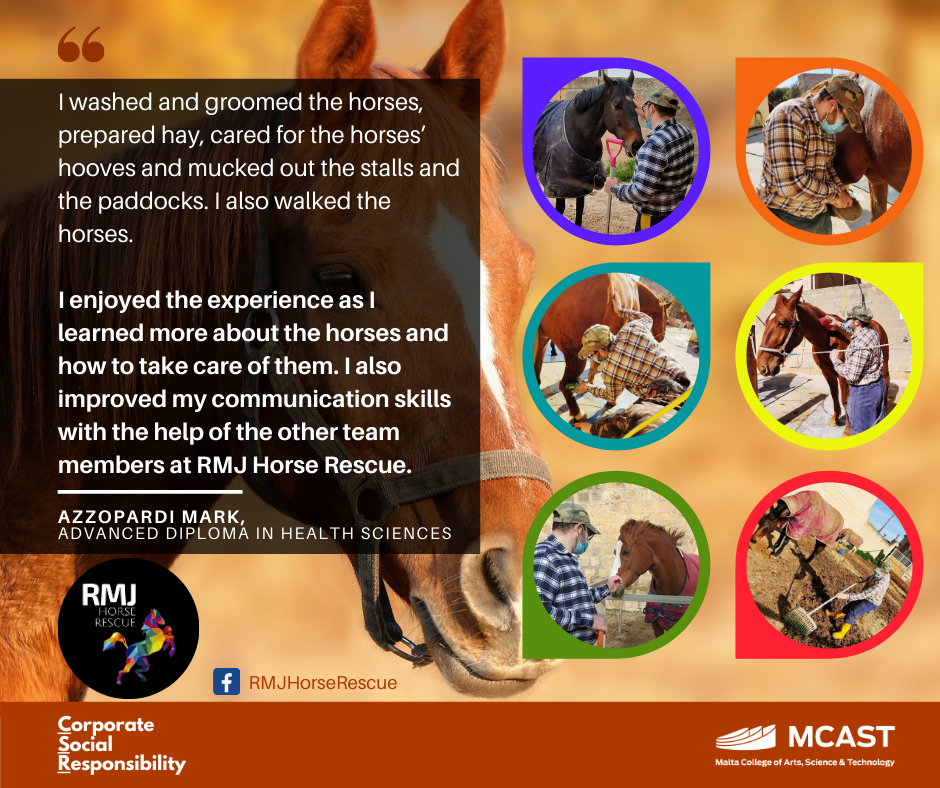 _______________________________________________________________________________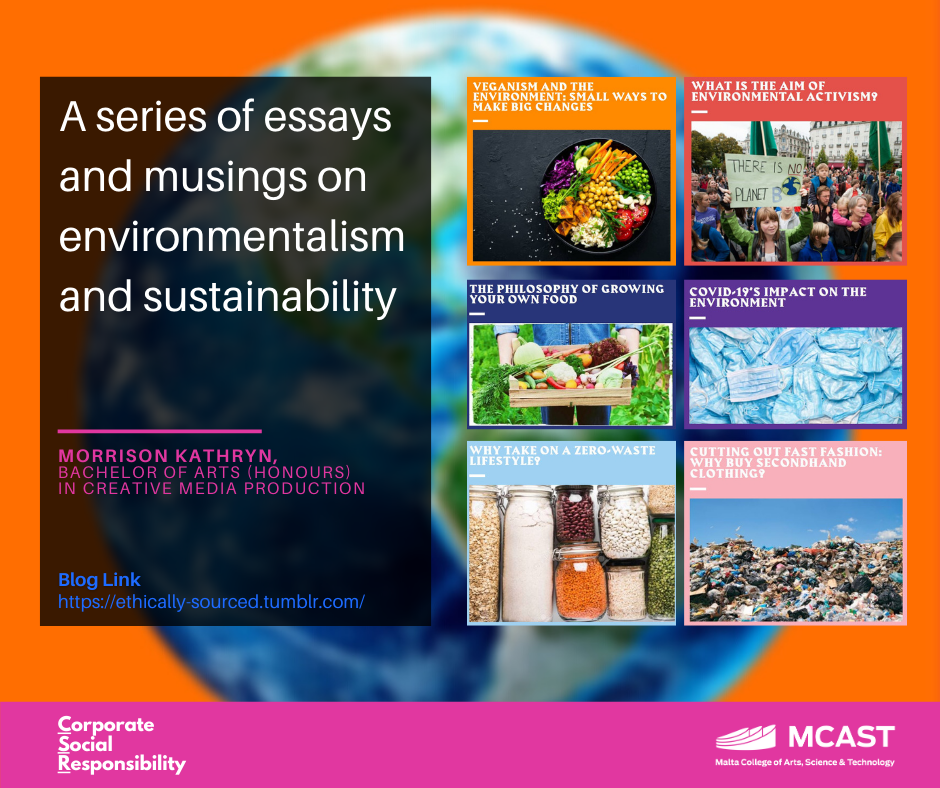 Kathryn Morrison is a student following a course at MCAST Institute for the Creative Arts. She opted to do virtual community work by creating a blog with her own articles. You can access this blog by clicking on https://ethically-sourced.tumblr.com/
________________________________________________________________________________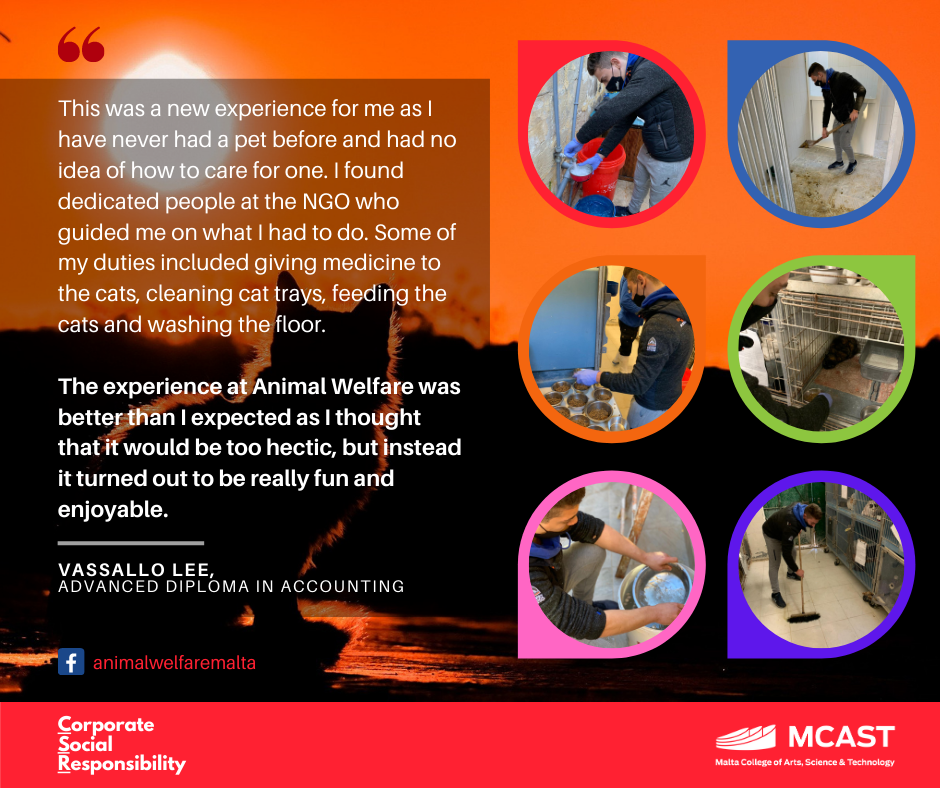 _________________________________________________________________________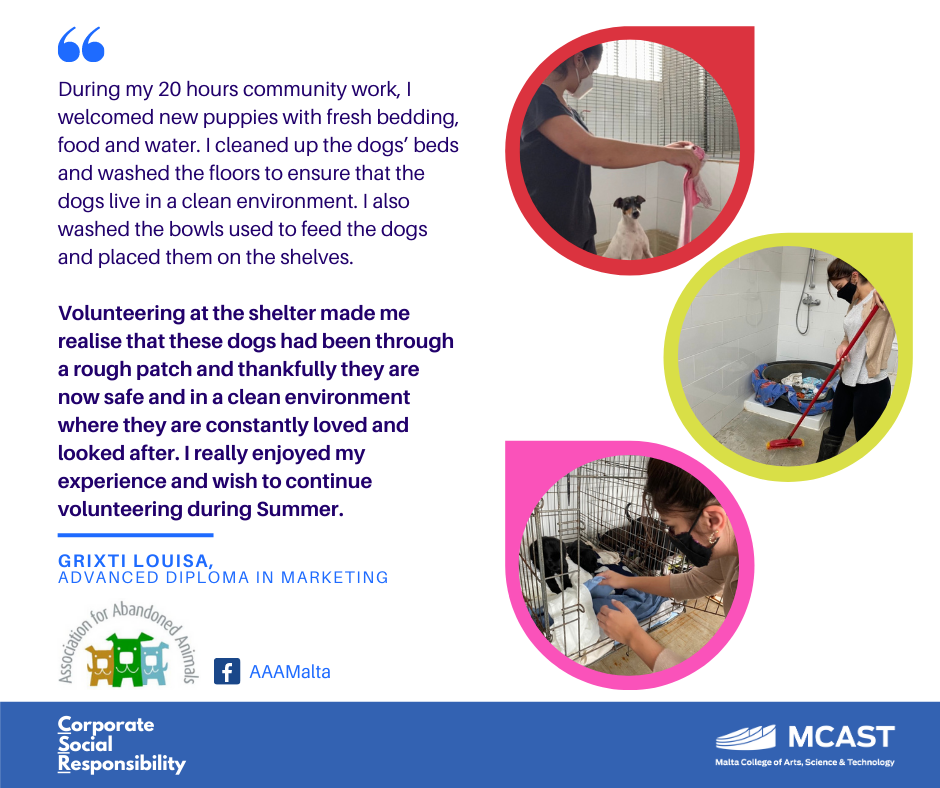 ________________________________________________________________________________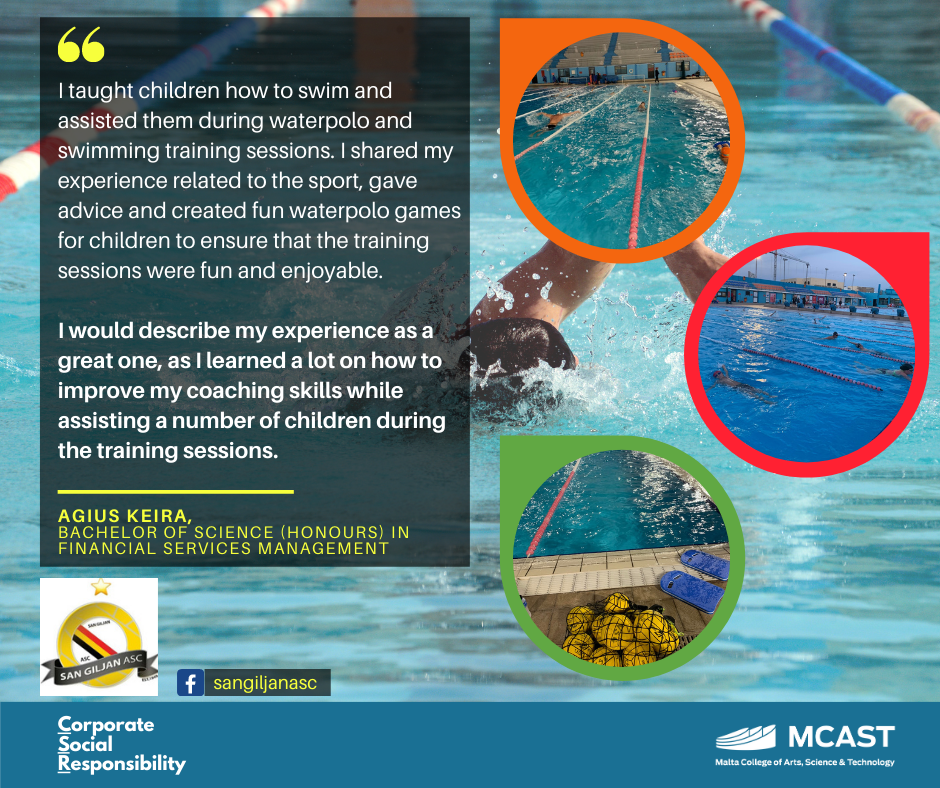 ________________________________________________________________________________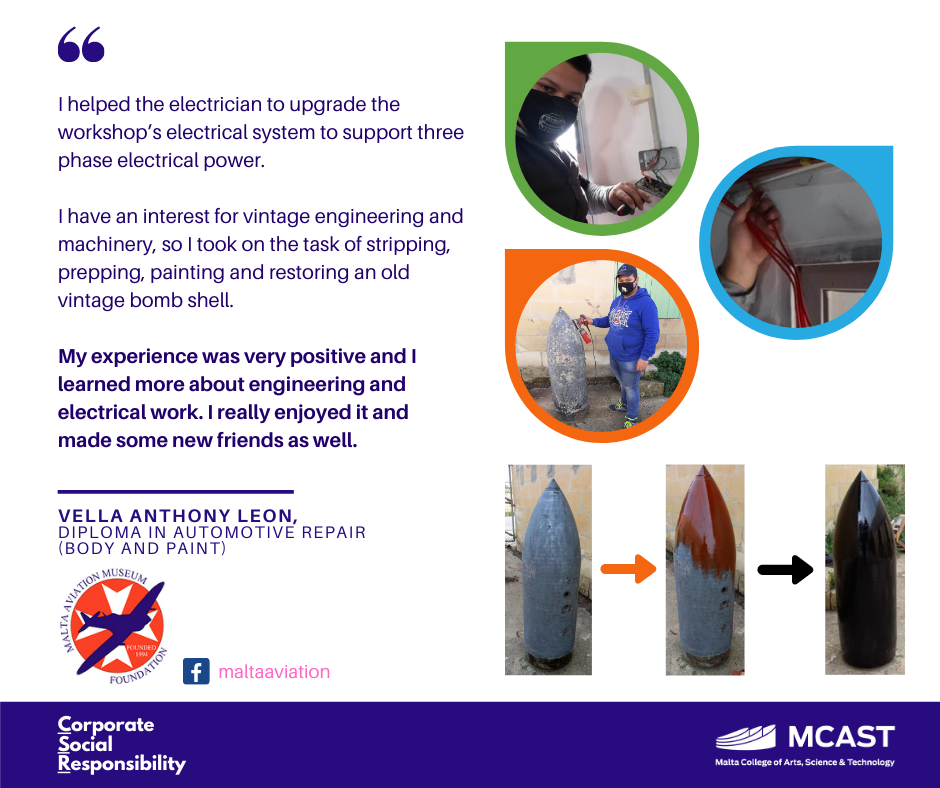 ____________________________________________________________________________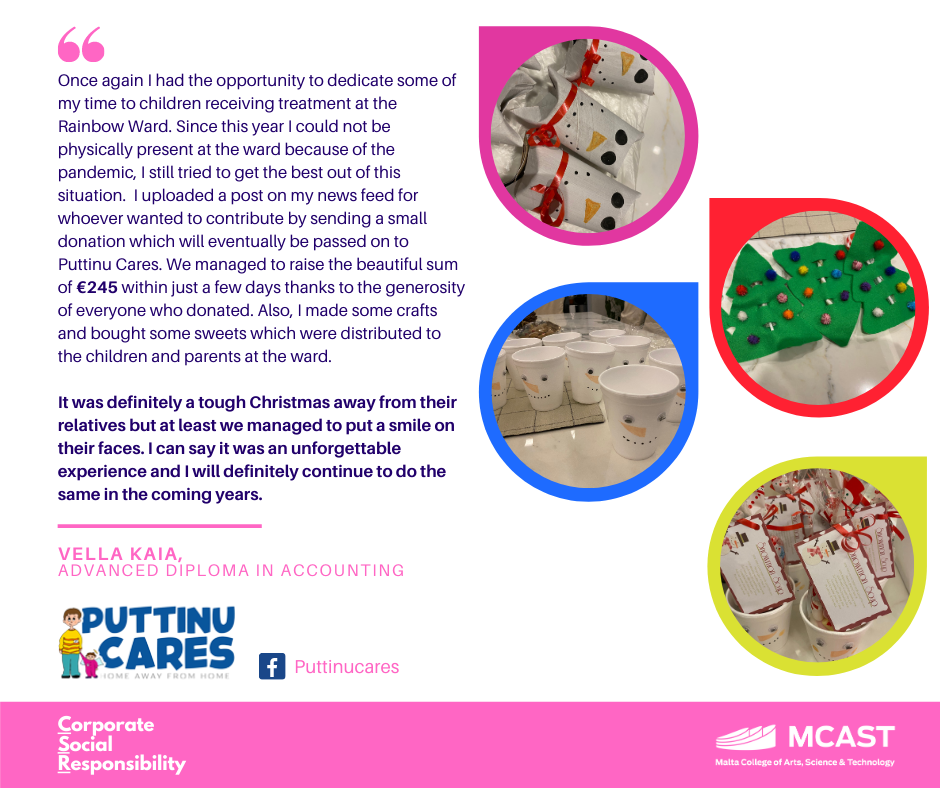 ________________________________________________________________________________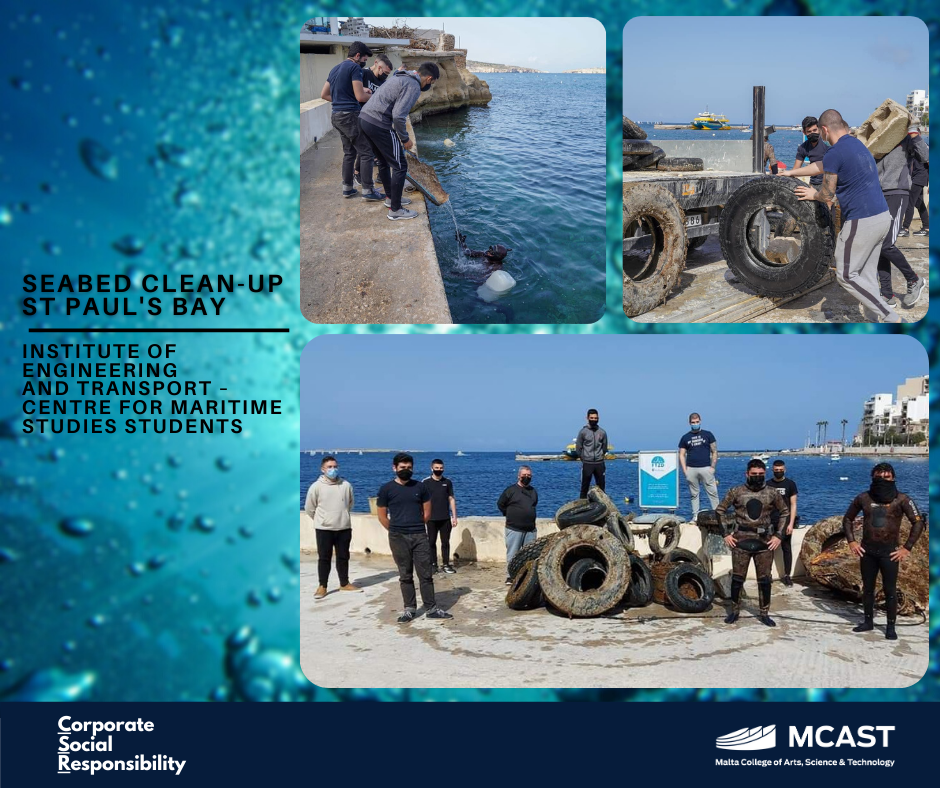 ________________________________________________________________________________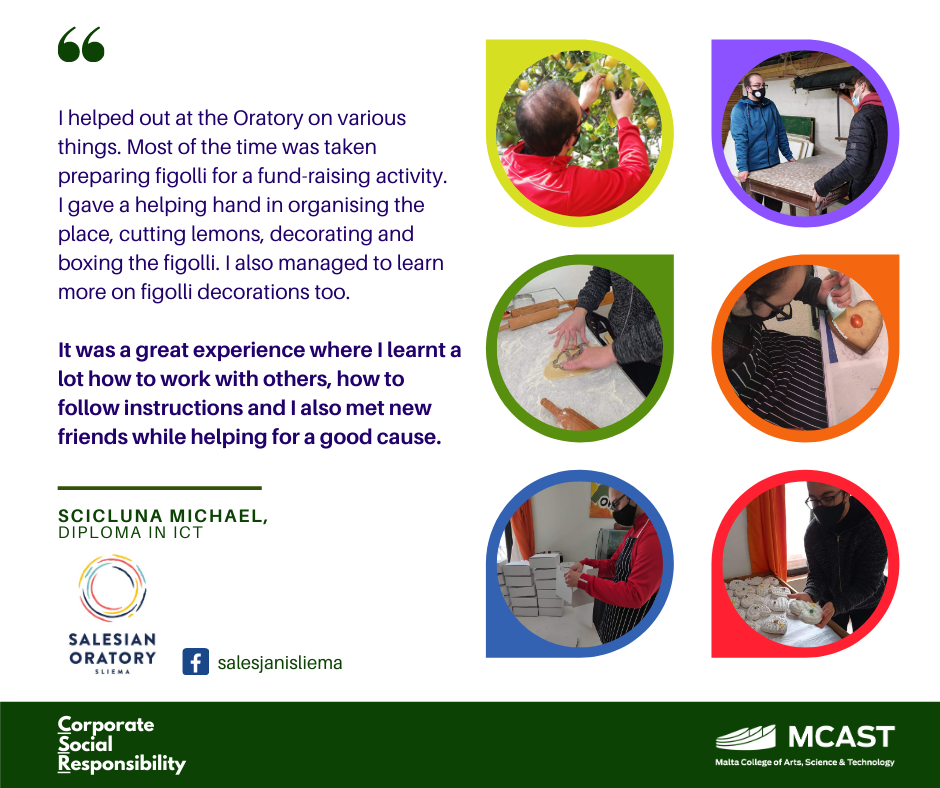 ________________________________________________________________________________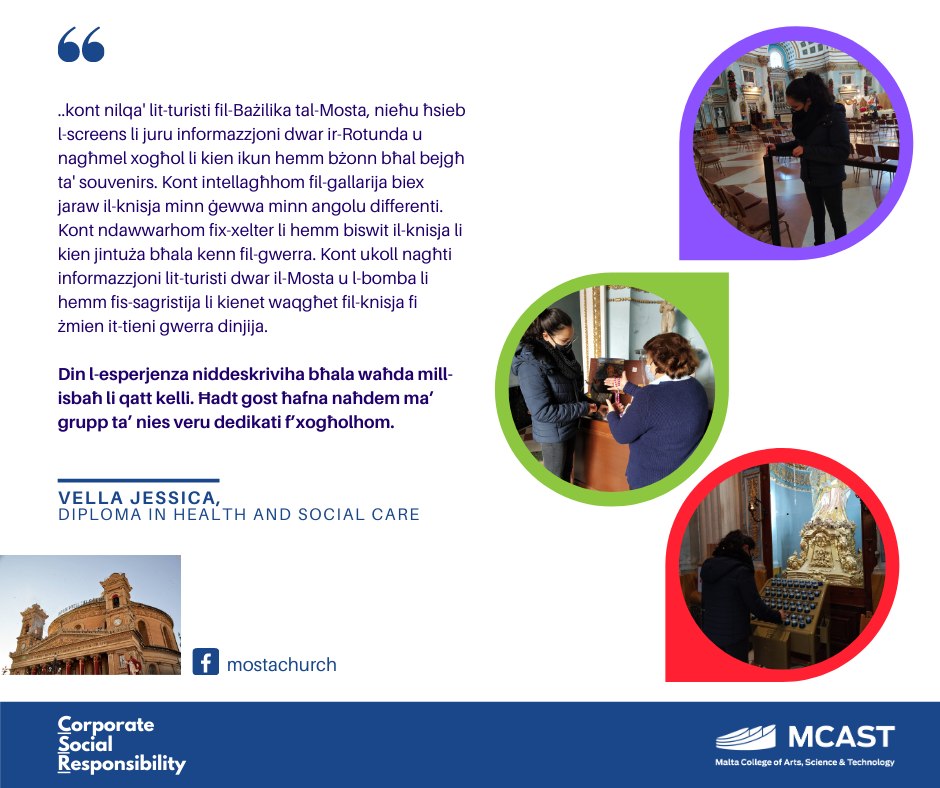 ________________________________________________________________________________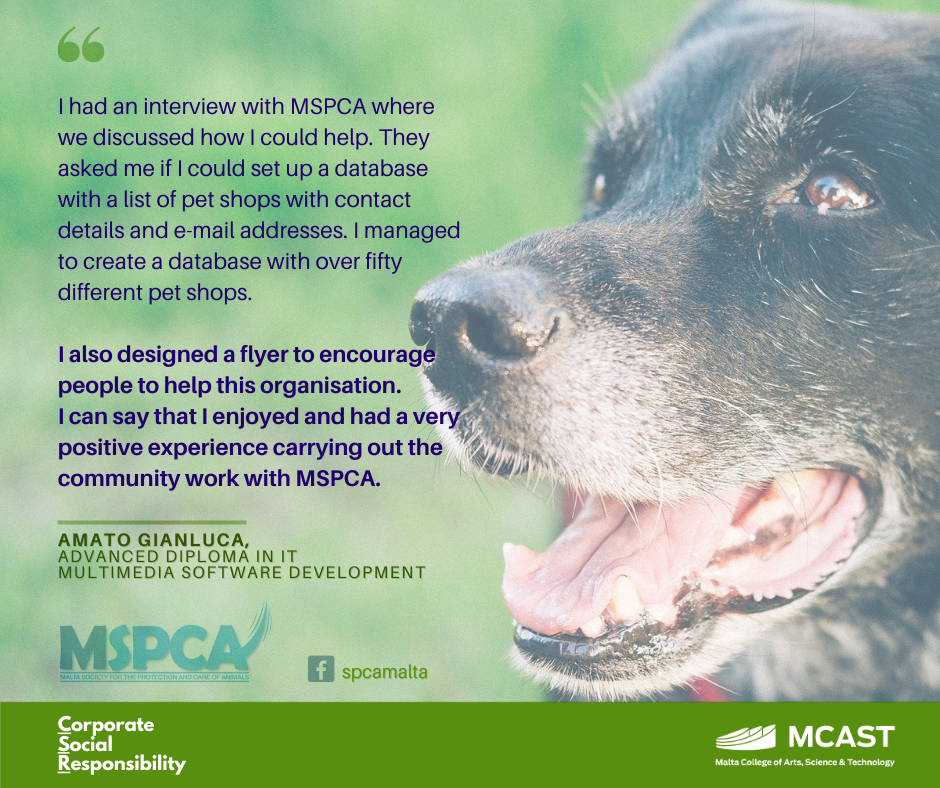 ________________________________________________________________________________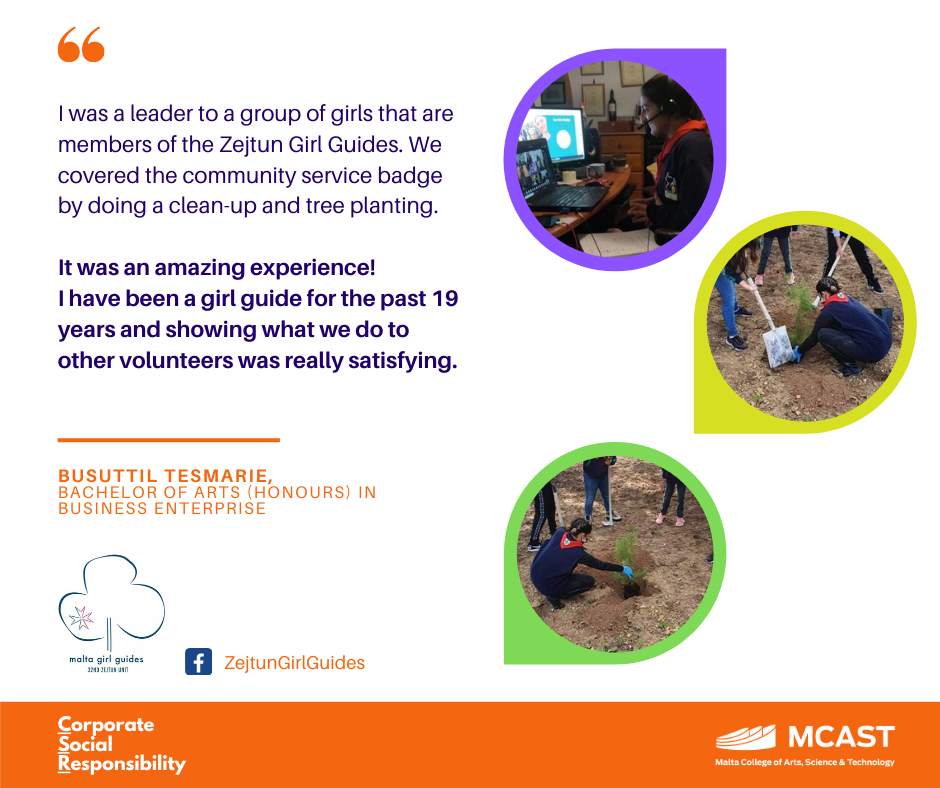 ________________________________________________________________________________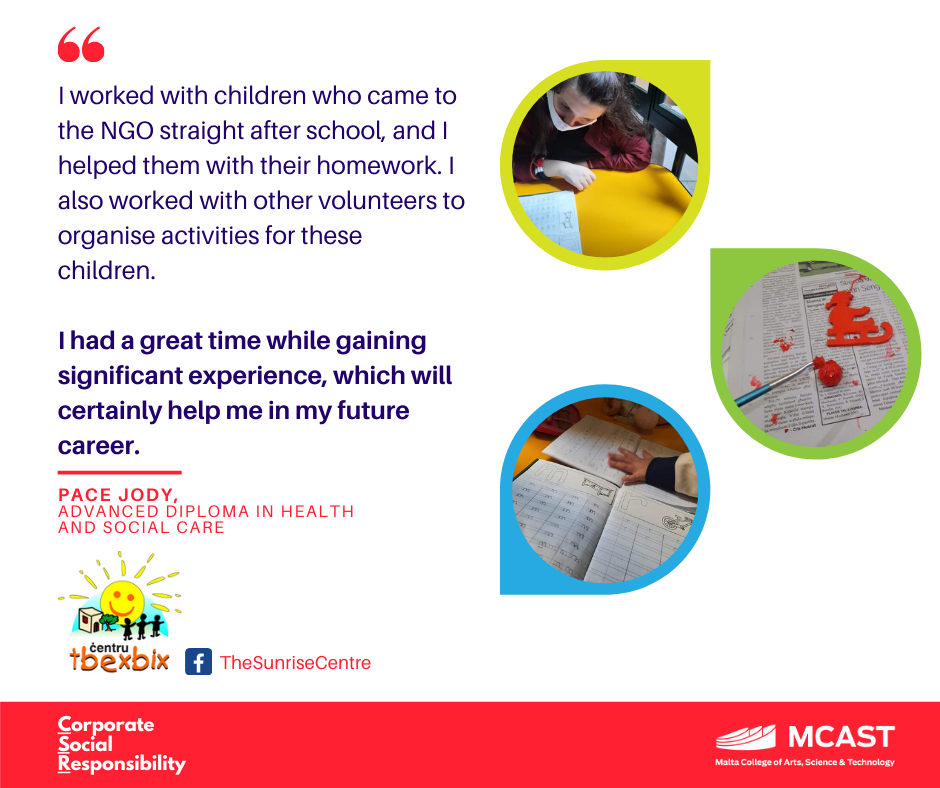 ________________________________________________________________________________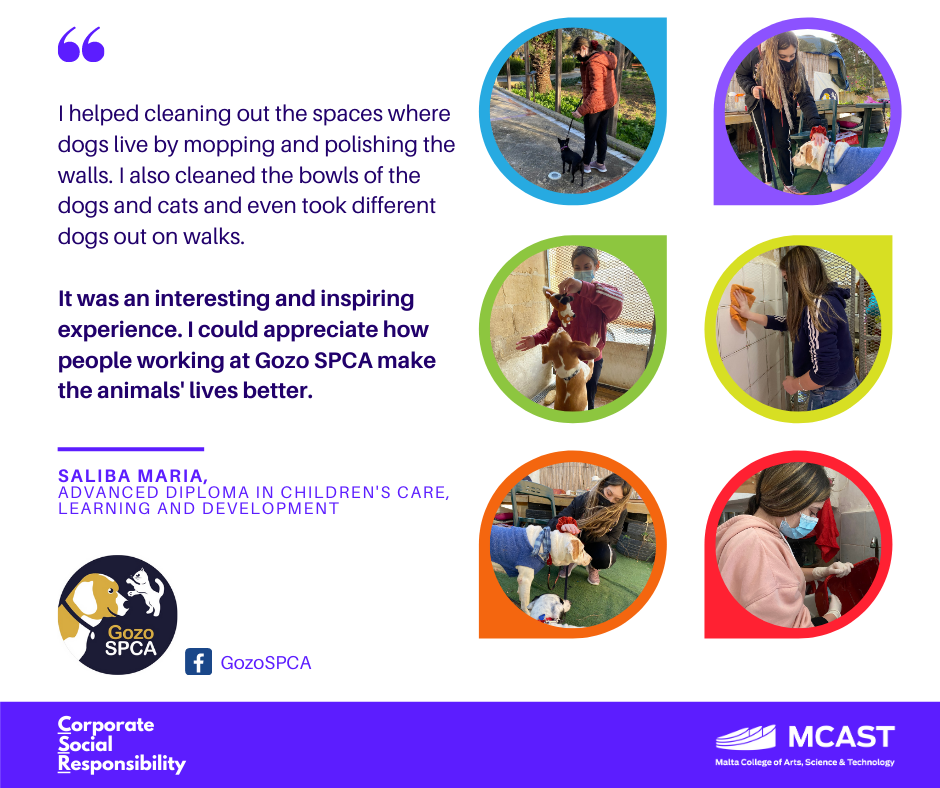 ________________________________________________________________________________