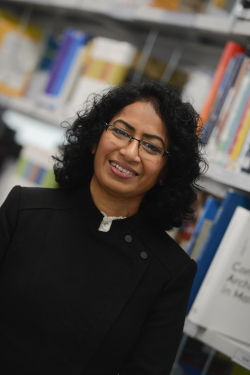 Ms Liza Franco
Director of the Library and Learning Resource Centre
Ms. Liza Franco is the Director of the Library and Learning Resource Centre. She is responsible for the effective management of MCAST library and its campus libraries in coordination with the rest of MCAST institutes.
Ms. Franco has vast experience of nearly two decades as a professional librarian in various well-known institutions in Malta, Dubai, and India. Prior to joining MCAST, she held the position of Library Manager of Middlesex University Malta. She came to Malta from Middlesex University Dubai with a challenging responsibility of starting Middlesex University Library at Malta when Middlesex opened its Malta campus in 2014.
Liza joined Middlesex University Dubai in 2004. Leaving traces of various successful contributions, she strongly believes her success was in teamwork, consultation, and participation.
Ms. Franco has graduated with a Bachelor of Science in Mathematics and pursued Librarian studies after that. She did her Postgraduate Diploma in Library Science before her second degree of Bachelor of Library and Information Science. Post Graduate Certificate in Higher Education with Middlesex University has helped her to take the librarianship profession to different levels.
A passionate professional who believes that Librarians indeed deeply influence the lives of youngsters by helping them achieve their dreams. According to her, Librarianship is a noble service to humanity than just being labeled as custodian of books.
 +356 23987502
 liza.franco@mcast.edu.mt