Institute of Engineering and Transport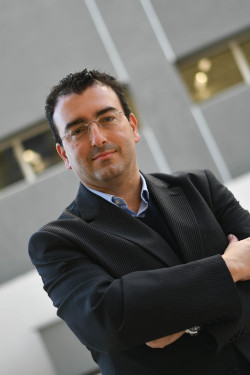 Ing Stephen Sammut
Director 
Ing Stephen Sammut was awarded a B.Eng. (Hons) degree in Electrical Engineering from the University of Malta, an MBA from the Edinburgh Business School, Heriot Watt University, and a Graduate Teaching Certificate in Vocational Education and Training from MCAST. He also read an MSc in Microelectronics and Nano Electronics from the University of Malta as well as an MSc in Engineering specialising in offshore photovoltaics from MCAST. Ing. Sammut is currently reading for a PhD in the field of Microelectronics and is also warranted as an Electrical Engineer by the state of Malta. 
Throughout his career, he has worked in the fields of, Microelectronics at STMicroelectronics- Process Engineering and R&D electrical power at Enemalta Corporation's Distribution Section – responsible for Birkirkara and Mosta districts; construction project management at Malta Industrial Parks – Project Leader of a 20 Million Euro ERDF project ERDF001 – infrastructural works in all industrial estimates; aviation and engineering contracting – Lufthansa Technik.
Currently Ing. Sammut is the Director of the Institute of Engineering and Transport at MCAST. The institute has around 1000 students following around 60 programs in the areas of electrical engineering, mechanical engineering, building and construction, maritime and aviation.  Ing. Sammut covered most roles at the institute including those of lecturer, coordinator, Deputy Director of Institute, Deputy Director Program Management, and finally Director.
 +356 23987703
 stephen.sammut@mcast.edu.mt

Eugenio Busuttil
Deputy Director
Mr Busuttil is the deputy director responsible for the Centre for Maritime Studies (CMS) within the Institute of Engineering and Transport. His role is to ensure the effective and smooth running of the maritime training sector both for deck and engineering students.
Eugenio has vast experience in the maritime industry with over twenty-two years working as ship repair manager on board ships of any size and type. He also held a position as head of the electronics/electrical department at Malta Shipyards until 2010.
During 2010 to 2017, he has taken the role of technical co-ordinator representing various marine equipment manufacturers, procurement manager and inspector for marine navigation and communications equipment within a private company, spending a great deal of time onboard ships at Malta Freeport, Valletta harbour and offshore services until end of 2017 where he joined the MCAST team.
Eugenio is a manager by profession, last graduating in 2002 with a Masters in Business Administration from Henley, University Of Reading. His spirit in maritime navigation is still active and finds time to keep abreast with the maritime industry updates particular in the radar and satellite technology.
Eugenio is a member of the Malta Institute of Management (MIM), member of the Chartered Management Institute (CMI) and President of the Assoccjazzjoni Mazzri Birgu-Kalkara Creek (AMBKC) a non-profitable NGO.
 +356 23987761
 eugenio.busuttil@mcast.edu.mt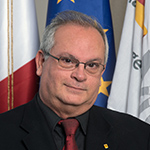 Ing Anthony Bartolo B.Mech.Eng.(Hons.)
Deputy Director
Ing Bartolo is responsible for the Mechanical Engineering Department at  Malta College of Arts, Science and Technology's Institute for Engineering and Transport. The Institute currently provides engineering courses (MQF / EQF Levels 1 to 7) for over 1500 students, specializing in electrical, electronics, mechanical, manufacturing, automotive, aviation, maritime and construction engineering.
Ing. Bartolo has over 30 years' experience in engineering having held various technical and managerial posts in the private sector.
Prior to joining MCAST, he held the position of General Manager of an engineering company where he was responsible for the overall running of the company including Business Development and Operations Management of the company. On a personal note, Ing. Bartolo is married with four children and is a qualified youth football coach. Not surprisingly, he is also the coach of the MCAST football team.

 +356 23987745
 anthony.bartolo@mcast.edu.mt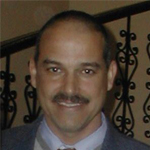 Ing Paul Borg
Deputy Director
Ing. Paul Borg graduated in Mechanical Engineering from the University of Malta in 1986. Following a two-year stint with the Water Works Department, he moved off into the private industry. He was employed both in the manufacturing as well as building services industries.
In 2013, Ing. Borg obtained his Masters in Integrated Product Development. He has attended numerous courses, workshops, and conferences both locally and abroad. He has worked on various local projects including the building of various large warehouses and manufacturing plants both during the construction stage and also during the installation of the building services and the installation of the manufacturing plant.
Ing Borg is presently the Deputy Director in charge of construction-related courses within the Institute of Engineering & Transport.
 +356 23987745
 paul.borg@mcast.edu.mt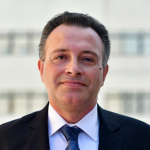 Ing Longino Dingli
Deputy Director
Ing. Longino Dingli is a warranted Electrical Engineer with over twenty years' experience in the engineering industry, ranging from specialized technology-related assignments, project and program management and general management. He holds a Bachelor's degree in Electrical Engineering (with Honours) from the University of Malta, and a Master's Degree in Business Administration from the same University. He also obtained accreditation as an Energy Performance of Buildings Assessor from the Building Regulation Office.
During the course of his career, he was responsible for a number of projects in different industry sectors. One of his major projects was the setting up, commissioning, and the eventual launch of a major telecommunication network in Malta with a budget of €40 million.
He acted as a consultant to a number of local entities, as well as co-represented the government in international technical fora. For a number of years, he sat on the trade testing boards which awarded the journeyman certificate.
Currently, he is the deputy director responsible for the Foundation and Automotive departments at the Institute of Engineering and Transport. These two departments account for over 200 students following a full-time course, from Level 1 up to Advanced Diploma at Level 4.
Ing. Dingli is a keen collector of melitensia books with particular interest in local history. He is also a member of the committee of a local philanthropic NGO which promotes arts and culture. On a personal note, he is married with two children.
 +356  23987479
longino.dingli@mcast.edu.mt
Mr Roberto Tiscio
Deputy Director
Mr Roberto Tiscio holds a Master Degree in Computer Engineering (Laurea  Magistralis) from Federico II University and an Executive Master of Business Administration from the Henley business school.
He is in possession of a proven ability to think strategically, analyze logically and solve problems creatively with an extensive background of Project Management as a certified PRINCE2 Practitioner and Business Transformation best practice. A change manager with the proven ability to develop and implement effective new systems and procedures and process improvement initiatives
He has firsts started to work in the ICT industry for then move to the semiconductor industry working for a global company, STMicroelectronics. During his career as Team Leader in Product Engineering, he becomes a member of the ST Global OEE improvement task force.
Mr. Tiscio driven by a passion for developing teams and individuals to achieve the strategic goals set from the business accepted then the challenge to work as Launch Manager for a global firm in the Automotive and Power industry, Methode Electronics.
During his career in Methode Electronics drove and Managed Products from Concept to Market Launch (1<year to Start of Production) within the most challenging and high-end accounts such as Ford, FCA, VW, Valeo, Renault, and Aston Martin. Managing Projects with capital investments of over 5M Euro and with an annual sale of 15M Euro.
Currently, Mr. Tiscio is the Deputy Director of the Institute of Engineering and Transport at MCAST. The institute has around 1000 students following around 60 programs in the areas of electrical engineering, mechanical engineering, building and construction, maritime and aviation.
  3562398 7732
  roberto.tiscio@mcast.edu.mt