Institute of Information and Communication Technology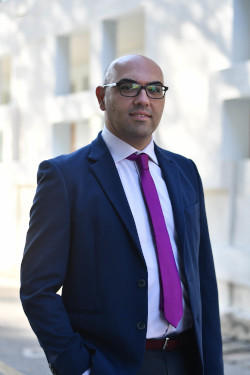 Mr Conrad Vassallo
Director 
Mr Conrad Vassallo graduated in 2001 with a Bachelor of Education degree in Computing from the University of Malta. He joined the Institute of ICT that same year as an assistant lecturer making him one of the founding lecturers at MCAST. He was promoted to lecturer in 2004 and also appointed as a Programme Manager responsible for the courses from level 2 till level 4. In 2005, he was appointed as Institute Coordinator and subsequently to BTEC Lead Internal Verifier, responsible for monitoring the quality assurance process of the BTEC courses. In 2010 he furthered his studies with a Master's degree in Software Engineering and consequently he was promoted to Senior Lecturer where he made part of the lecturing staff teaching the MCAST degree courses.
He has contributed greatly to the success of the Institute of ICT over the years. His efforts yielded success especially in furthering the knowledge of the students and his professional and vocational experience. These successful efforts include his contribution towards preparing students from the Institute of ICT for the Euro Skills competition achieving Gold and Silver medals in Web Design.  He also was the mentor for students winning the Malta Robotics Olympiad challenge in 2014 and 2016 and also mentored students who participated in the FIRST Global Robotics Challenge in Washington D.C. in 2017 and Mexico City in 2018. For the past 12 years, he has been teaching at various levels ranging from diplomas to degree courses including programming, web technologies and Linux operating systems. He has been involved in various open source projects, with a particular interest in embedded systems and robotics. He was also commissioned to work on a prototype for a foreign company with regard to home automation and IoT devices. In 2013 he was appointed to Deputy Director at the Institute of ICT where he refrained from his lecturing duties to focus on the administration of the Institute.  Consequently, in 2014 he was appointed as Acting Director. Late in 2015, he was appointed as Director of the ICT Institute.  He is currently forming part of the European Commission working group for the innovation and digitalisation of high-quality VET and Higher VET.
 +356 23987350
  conrad.vassallo@mcast.edu.mt
Mr.Paul Pulis
Deputy Director 

 +356 23987350
 paul.pulis@mcast.edu.mt

Mr Mark Anthony Farrugia
Deputy Director
Mr Mark Anthony Farrugia graduated from the University of Malta in 2001 with a Bachelor's degree in Education. Upon graduation, Mark Anthony Farrugia spent a year in a software development company working as a software developer. He joined MCAST as an Assistant Lecturer in 2002 and was appointed as a Deputy Director at the Institute of ICT in 2013. Mr Farrugia is in possession of a Master's degree in Software Development from the University of Hertfordshire. Apart from teaching, Mr Farrugia's main passion is programming and has also embarked on several personal projects, mainly dealing with software that helps companies on their business processes.
 +356 23987350
  mark.anthony.farrugia@mcast.edu.mt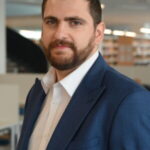 Mr Thomas Gatt
Deputy Director 
Specialising in web development and Artificial Intelligence (AI), Mr Thomas Gatt has gathered a skill set in Python, HTML5 (HTML, CSS & JavaScript) and PHP. His academic journey commenced with a Bachelor's degree in Software Development in 2013, where he distinguished himself by earning the title of Best Student of the Year. Thomas' dedication to continuous learning led him to pursue a Master's degree in Artificial Intelligence in 2017, underlining his commitment to staying at the forefront of technological advancements.
Thomas' dedication to education and his passion for technology have made him an invaluable asset to MCAST. As a Senior Lecturer, he has played a pivotal role in shaping the futures of students across various levels, from 4 to 6. His teaching portfolio encompasses a wide range of subjects, including database design, web development, and mobile application development. Thomas's influence at MCAST isn't limited to teaching.
He has effectively managed units, organised events and competitions, and actively contributed to AI research projects. Additionally, he founded and nurtured the IICT Robotics Community, supervised apprentices, and oversaw numerous dissertations. As a student, Thomas had represented Malta in various work placements and won two gold medals in the EuroSkills 2010 web development competition (PHP, HTML, CSS & JavaScript) held in Lisbon, Portugal.
Thomas has been involved in various projects. With a particular interest in embedded systems and robotics, he was part of MCAST's winning Malta Robotics Olympiad (MRO) team where his main tasks included programming an autonomous robot to follow a track (which also included water!). He also spares his free time working on DIY home automation projects.
In the realm of research, Thomas has been a driving force behind various AI projects, including initiatives such as "Introducing AI to VET schools" and "Programming Subject Gamification for EU Learners". His research contributions extend to sharing knowledge through talks and publications.
 +356 23987350
  thomas.gatt@mcast.edu.mt