Institute of Community Services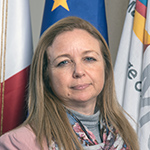 Ms Ann Marie Cassar
Director 
Ann Marie Cassar graduated from the University of Malta with a BA Hons in English and started her career as Director of Studies in a language school. She was responsible for the administration and implementation of the academic programmes including managing the teaching team and academic resources. The school also offered language courses for children as well as childcare facilities for international families with particular emphasis on inclusive practice. She then moved on to run a local catering establishment for a number of years, handling daily operations and functions together with human resources and administration. Her main interest has always been language acquisition in the Early Years, therefore she read for a Master's in Early Years Education and Care.  She joined MCAST in January 2014 with lecturing duties in English language and Early Years education. In 2016 she was appointed Deputy Director within the Institute of Community Services.
 +356 23987550
 ann.marie.cassar@mcast.edu.mt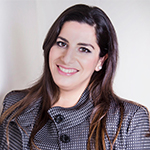 Ms Elaine Attard
Deputy Director 
Ms Elaine Attard joined MCAST as a Deputy Director at the Institute of Community Services in September 2020.
Previously, she worked in the community development sector with the Foundation for Social Welfare Services (FSWS). She first joined FSWS as a Community Development Worker based at Qawra Community Service, St Paul's Bay.  Later she moved on to the Leap EU project, which transformed into the Agency for Community and Therapeutic Services (ACTS) as a Service Area Leader, leading projects and outreach within communities located in the West Region.
Additionally, she worked as a freelance youth worker with Agenzija Zghazagh on various initiatives including the provision of a detached youth work service in Valletta.
She has extensive experience in the voluntary sector mainly through the Malta Girl Guides (MGG) on a local level and internationally, with the World Association for Girl Guides and Girl Scouts (WAGGGS). She is presently a Council Member and supports the organization with its visibility strategy. Over the years she volunteered with other organizations such as the Mosta Youth Empowerment Centre and with Kummissjoni Djoċesana Żgħażagħ among others.
She graduated in Communications (2016) from the University of Malta and completed a Master in Youth and Community Studies (2014). Her subject interests are youth work, community development, ethnography, media, volunteering, poverty, diversity, social exclusion, education, gender issues, and other social issues.
 +356 23987550
 elaine.attard@mcast.edu.mt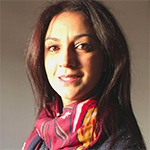 Ms Alison Maria Spiteri Scicluna
Deputy Director 
Alison Spiteri Scicluna graduated with a Bachelor of Psychology (Hons). degree from the University of Malta in 2001. Subsequently, she read for a Masters in Islands and the Small States Issues in 2006.
Alison has been employed in various social and educational set ups and has worked for a local NGO managing a programme for adults with learning disabilities which aimed at helping persons achieve their maximum potential through studying and through finding and retaining employment.
Alison has also worked with Agenzija Appogg for six years and was employed as a Home Manager within a Church Home for the Elderly, a role which involved overseeing the wellbeing of elderly residents through liaison with the nurses on duty and the coordination of the service delivered by members of staff, amongst who were carers, domestics as well as maintenance and kitchen staff. She has been employed within the Ministry of Education as Head of Department – Discipline.
In line with the National Policy, 'Managing Behaviour in Schools' the role involved upholding discipline in college primary and secondary schools by promoting the educational and social engagement of all students. The role involved encouraging good behaviour in schools, identifying students that manifest challenging behaviour and planning interventions that will contain such behaviour, acting as liaison between the student, school and other external agencies whilst assisting students in special situations.
Alison loves to read and is an avid animal lover. She is currently employed as a Deputy Director within the Institute of Community Services at MCAST.
 +356 23987550
 alison.ms.scicluna@mcast.edu.mt
Ms Christianne Gatt Fenech
Deputy Director 
Ms Christianne Gatt Fenech joined MCAST as a Deputy Director at the Institute of Community Services in February 2022. Christianne Fenech holds a Bachelor in European Studies (Hons.) as well as a Masters in European Economics, Politics and Law.
She has worked on numerous EU projects, mainly targeting the development of disadvantaged communities as well as identifying training gaps in the education, employment and basic skills field.
She started her career working as a Senior Manager within the LEAP project mainly focusing on managing, coordinating and monitoring aspects related to building social regional networks at local level to empower social cohesion.
She later started managing projects within the Directorate for Lifelong Learning within the Ministry for Education. She was the project manager working on the implementation of the 'EU Agenda for Adult Learning in Malta' which dealt with policy cooperation in adult learning whilst also ensuring the delivery of essential skills to the community. Throughout her time within the Directorate, she managed several other projects which dealt with building online resources for adult educators, the professionalisation of educators dealing with work-based learning, and skills checker for adults with low basic skills.
 +356 23987558
 christianne.gatt.fenech@mcast.edu.mt