Institute for The Creative Arts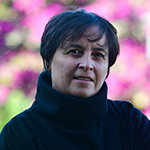 Dr Martina Caruana
Director 
Dr Martina Caruana is a graduate in Music and History of Art from the University of Malta (1993), where she furthered her studies in the History of Art with a specialization in illuminated manuscripts in Malta. After obtaining her PhD from the Sorbonne Paris IV (2000) she continued to research illuminated books in Malta and has since been invited to lecture, participate in conferences/projects and publish in several reputable fora. She has been an educator for some 25 years and her experience ranges from primary through to postgraduate education in private and state, Maltese and European contexts, with experience in formal VET education dating back to 2001 when she collaborated with MCAST in her capacity as Director of Studies of the Malta Centre for Restoration's Institute for Conservation and Restoration Studies. She eventually joined MCAST, where she pursued her formal education in VET education (2013), almost eight years ago as Senior Lecturer II in Contextual Studies at the Institute for the Creative Arts. There she later also coordinated the Fine Arts, Performing Arts and Cultural Heritage Skills departments, and was recently appointed Institute Director.
  +356 21433205
 martina.caruana@mcast.edu.mt
Ms Claire Flores
Deputy Director (Resources) of Institute for The Creative Arts
 +356 23987752
 claire.flores@mcast.edu.mt
Sean Pollacco
Deputy Director, Institute for the Creative Arts
Sean Pollacco is a Deputy Director at the Institute for the Creative Arts (ICA) responsible for courses at Levels 1 to 4. His role is to ensure the smooth running of the programmes and assist the Director in the implementation of
projects and other initiatives at the Institute.
Mr Pollacco graduated with an Honours degree in archaeology and a Master's degree in geography from the University of Malta. He started his career in education at the Institute for Conservation and Restoration Studies, later rebranded as the Institute for Conservation and Management of Cultural
Heritage. In 2009 he joined the University of Malta as Principle Subject Area Officer at the MATSEC Board, heading the Office of Humanities and Commercial Subjects, where he gained experience as well as formal training in assessment. In 2020 he took on the Deputy Director position at the ICA.
Mr Pollacco also has experience in the performing arts and artistic productions, having among other things managed an international festival recognised by Festivals Malta for numerous years.
+356 23987751
 sean.pollacco@mcast.edu.mt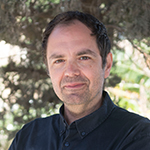 Dr Perit Jevon Vella
Deputy Director (Academic) of Institute for The Creative Arts
Dr Jevon Vella is an architect and civil engineer by profession, and a conservation architect by training.  His first degree was awarded by the University of Malta.  In 2002, he graduated as specialistà in restauro dei monumenti from the Università degli Studi di Roma, 'La Sapienza', and in 2007 defended his research thesis at the Facoltà di Architettura a Valle Giulia of the same university.  He has also followed training at ICCROM, namely, the 3rd International Course on the Conservation of Modern Architecture, and the 19th International Course on Stone Conservation.
Vella has lectured at the Institute of Restoration Studies (Malta Centre for Restoration), and at the Institute of Conservation and Management of Cultural Heritage (Heritage Malta).  During his tenure, he developed the masonry heritage skills programme (MCAST), as well as higher education courses (University of Malta). Separately, he also drafted national professional standards for the MQC.
Between 2010 and 2014, Vella sat on the first Environment and Planning Review Tribunal. He joined MCAST in 2014, and the following year became DDPM.  Since 2018, he has held the position of Deputy Director at ICA.
Vella is a warranted perit.  He has served on the local committees of ICOM, ICOMOS, and DOCOMOMO.
+356 23987795
jevon.vella@mcast.edu.mt