Institute of Business Management and Commerce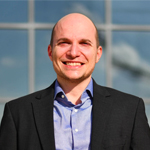 Mr Andrew Galea
Director 
Mr Andrew Galea graduated with a B.A. (Hons.) in Tourism Studies in 2007, an M.A. in Tourism in 2012, and a Master in Knowledge-based Entrepreneurship in 2017 from the University of Malta. Over the past years, Andrew worked within the tourism and cultural heritage industries. He occupied various roles in operations, business development, risk, sales, and marketing.  Andrew was also a part-time lecturer and mentored a number of MCAST students in their entrepreneurship project.
Andrew has an interest in travel, cultural and local history.
  +356 23987600
andrew.galea@mcast.edu.mt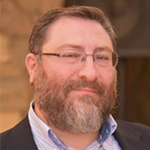 Ing Karl V.A. Camilleri
Deputy Director (Resources) 
Ing Karl V. A. Camilleri graduated from the UOM with a Bachelor of Electrical Engineering (Honours) in 1994. He achieved Chevening Scholar in 1999. Then Ing. Camilleri read for an MBA at Cranfield University (UK) and a Post Graduate in Marketing in 2000. He gained the status of Chartered Engineer in the UK, Warranted Engineer in Malta and EUR.ING. with the European Federation & National Engineers Association. He is a Fellow of the Association of Project Managers (UK), Member of the Chartered Institute of Management (UK), and the Chartered Institute of Engineering & Technology (UK). He is a fully qualified Prince 2 Practitioner and Energy Performance Efficiency assessor. Ing Camilleri has over seven years of lecturing experience in project management, operations management, strategy, business management, change management, risk management and marketing. He has over 20 years of industry experience as a senior manager, director, executive officer and senior consultant, having worked in a number key decision making positions in major energy, telecoms, consultancy, manufacturing & governmental organisations. Ing Camilleri has worked for a number of blue chip companies such as BOVIS Lend Lease, British Telecom, Openreach, Network Rail, London Underground, Maltacom, Enemalta, Marconi and ST Microelectronics. His academic Interests are project management, transportation, change management and strategy.  His personal interests are 20th century history, fine arts and restorations. He has been Programme & Event Co-ordinator for Dar Tal-Providenza of their Annual Fine Arts Auction since 2011.
 +356 23987600
 karl.va.camilleri@mcast.edu.mt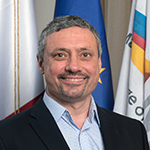 Mr Anthony Padovani
Deputy Director (Academic) 
Mr Anthony Padovani is a Master of Science Graduate in Management and in Business Administration from Anglia Ruskin University and the London School of Commerce respectively. He has over thirty years direct experience in several industries including beverages, mobile & satellite telecommunications, business software applications, executive education, retail, and removal & export of hazardous waste. He occupied top management positions relating to marketing, business development and general management with leading local and foreign international companies. Anthony has travelled widely and has been involved in business negotiations with international organisations across the world. Anthony is presently the Deputy Director at MCAST's Institute of Business Management and Commerce responsible for academic matters after having joined MCAST as a lecturer in 2011. Anthony still lectures on business-related units in various business programmes run at MCAST and also tutors final year students on their dissertation as part of the first-degree course in Business Enterprise. Anthony's main interests are business planning and strategic marketing.

 +356 23987600
  anthony.padovani@mcast.edu.mt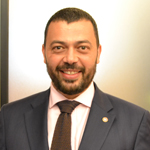 Mr James Perry
Deputy Director 
James Perry is the new addition to the Institute of Business Management and Commerce, holding the position of deputy Director.
He is the result of vocational training since his first qualification was that of a Higher Diploma in Hospitality Studies from the Institute of Tourism Studies (ITS).  James continued his studies and attained a BA in Tourism Studies, Post Graduate Degree in Vocation Education and Training and a Masters Degree in International Marketing Management.  He is also a qualified Chef, but it is just for friends to enjoy.
The first job related to education was at the Institute of Tourism Studies (ITS) where he started as the registrar, Deputy Director and in his last year, he was the Acting Director for the institute.  During this time, he was involved in the piloting of the ECVET credit system and EQAVET and, together with the ECVET expert team, assisted in the introduction of this credit system in Malta.
After his post at ITS, James was appointed as the CEO of the Archbishop Seminary in Rabat for 3 years and after that, CEO of the Federation of English Language Teaching Organisation Malta (FELTOM).   As the CEO of FELTOM, James represented Malta and the ELT industry in various local and international forums while promoting the high level of education standards that Malta boosts to have.
He also worked within the Government accreditation body (NCFHE) as a course accreditation officer and trainer and conducted research on Skills gap analysis with the Malta Skills Council.
+356 23987550
james.a.perry@mcast.edu.mt