Education & Training Programmes and Learning Support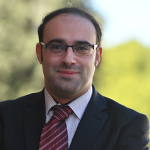 Mr Ramon Mangion
Director 
Ramon Mangion holds a BA(Hons) in Tourism Studies, an MA in Adult Education, and an Executive Master of Business Administration. Mr Mangion joined MCAST in September 2010 as Quality Assurance Officer following a brief period in the private sector working in tourism & hospitality, EU funding, accreditation, and the development of training programmes for industry. He then progressed to the position of Curriculum Manager in January 2016. In April 2019, he served as Deputy Director-Apprenticeship & Work-Based Learning until November 2020, when he was appointed as Director Education & Training Programmes and Learning Support.
 At MCAST, he was also involved in curriculum development for key projects related to national vocational qualifications and homegrown curricula. He worked on piloting the ECVET credit system, EQAVET, and the National Quality Assurance Framework for Further and Higher Education. He is a member of Malta's national team of ECVET experts. He has lectured in various educational settings, including MCAST,  Jobsplus, Corradino Correctional Facility (prison school), and local council community programmes. He has also contributed his expertise to the National Commission for Further and Higher Education as an external accreditation specialist, the Directorate for Lifelong Learning as Lecturer and Practicum Mentor for the National Diploma in Teaching Adults and the Ministry of Education as Curriculum Development Expert (VET) within the Learning Outcomes Framework Project.
+356 23987122
 ramon.mangion@mcast.edu.mt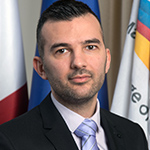 Mr Duncan Vella
Deputy Director for Curriculum

Duncan Vella graduated with a B.Ed (Hons) in Mathematics from the University of Malta in 2011 and served as a lecturer at MCAST within the Learning Support Unit till April 2019. He has lectured Mathematics at various levels at MCAST in different institutes and also in the industry. He has also served as a mathematics verifier and a Mathematics Subject Coordinator. He also helped in the coordination of the Entrepreneurship unit for the past year.
Duncan read for a Master in Education with specialization in Mathematics Education and E-learning with The Open University (U.K.) which he finished in 2017. He is actively involved in the management of various ERASMUS+ projects. In May 2019 Duncan was appointed Deputy Director of Curriculum where his main responsibilities include the day-to-day management of the Learning Support Unit, Intro A/B programmes, Level 1 Awards, as well as the coordination of all the key skills units.
 +35623987320
 duncan.d.vella@mcast.edu.mt